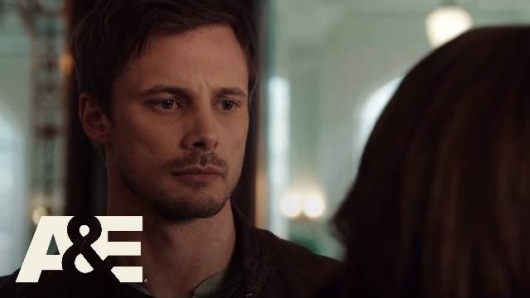 The opening scene of Damien in the first episode probably gives it away. Unless, you were too busy to notice, the guy walking into the church and then being all sacrilege is Damien Thorn, who turns out to be an unwilling anti-Christ. What you witness from there on out is his unwillingness to bring the world to its end or at least usher in the end of the world. But he has help, as along the way mysterious and dark personalities begin to enter into his life which then sheds light onto his childhood. That's as much as we can tell you without throwing in a spoiler.
So, you've heard enough and want to watch Damien but don't have cable. But like all millennials you're lucky enough to have the internet. Thankfully, you can watch Damien online for free or for a low cost. Below is how tire kickers like yourself can catch this doom and gloom series.
Watch Damien Online with the Official A&E App
You can officially watch all episodes of Damien on A&E TV because it is a production of this very same cable network. You can stream the latest episodes to your iPad and Android device via a browser.. Unfortunately, people who don't have cable, and are too poor to subscribe to at least a bunch of channels with A&E TV as part of the package cannot stream. You'll need to enter in some information which you'll only have if you're a subscriber. Alternatively, if your girlfriend happens to be into cute anti-Christ material she would have subscribed to A&E in which case you can ask her for the information. They do have an app that is essentially identical to the website where you'll have to subscribe.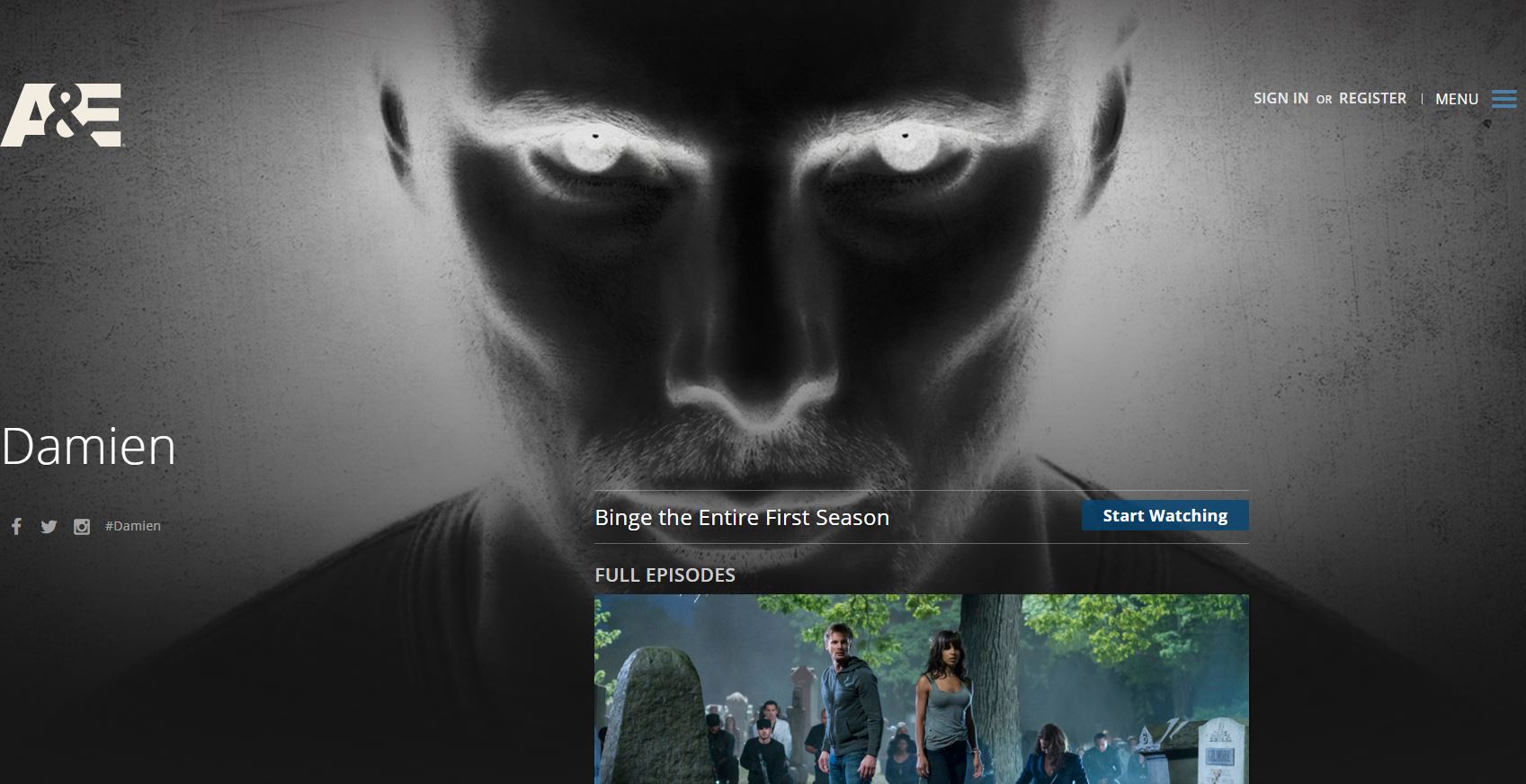 Stream Damien Live with Sling TV
Sling TV, fortunately, has A&E TV as part of its bundled package which costs $20 a month. The beauty of Sling TV is that you can watch Damien online for what we term as nearly free. You can also download Sling TV's very beautiful and easy to use app on your iPhone, and Android device.
Yes! You can obviously stream in HD if you've spent money on a broadband connection but if not you're out of luck because your connection is way too slow.
Head over there now to check it out and sign up for the free seven day trial.
Damien is Not on Netflix or Hulu
Sorry! But you're outta luck, man. Hulu and Netflix just didn't bite when it comes to Damien. So, you're probably just stuck with the two above mentioned official and legal ways of watching Damien online.
Now before you ask us how to watch Damien online without a subscription, without begging and without paying a dime, we must warn you, it's dangerous! If you choose to pirate the show you'll be hunted by people worse than the anti-Christ, and your computer may be smitten by the All-Mighty-King of viruses.
You can find the latest episodes on torrent websites. You can also search Google using the term "watch Damien online for free", there are many websites, most of which are based in Russia or China that stream this channel illegally but we can't recommend them.
You can also download full episodes and seasons of Damien on Amazon for a small fee.
See you in hell!