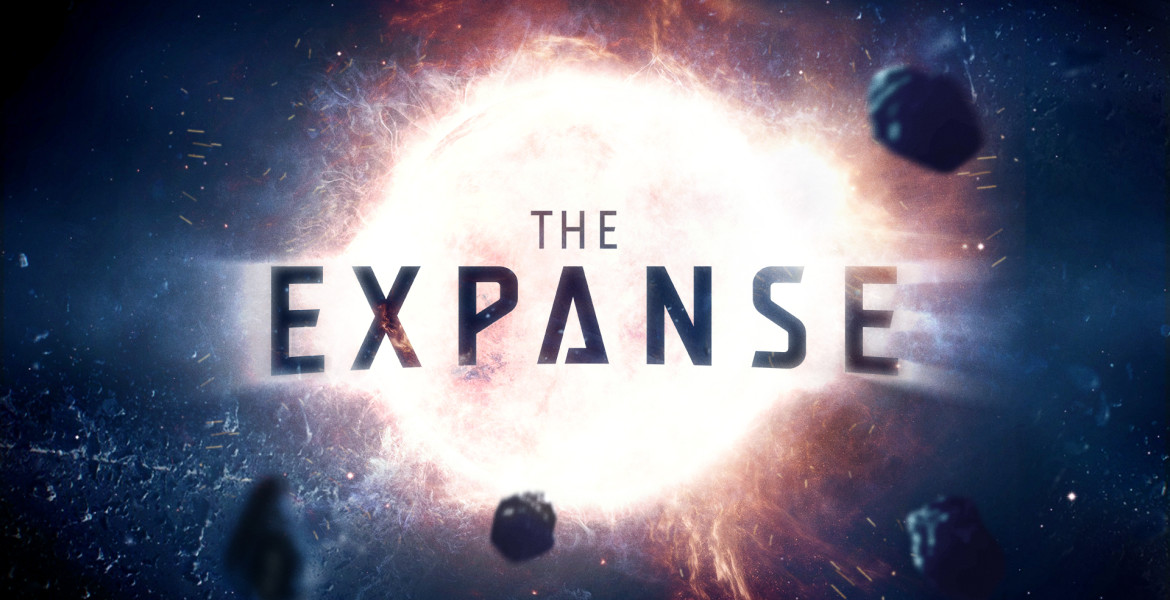 The Syfy network has long been trying to recapture the magic it had with Battlestar Galactica but has yet to really do so in the past few years. The Expanse may be the first series that has the budget, casting and story line to do so in a long time. Set in a dystopian universe where part of the human race is being treated unfairly, the resistance builds. Whose side will you fight for? The Expanse is a space adventure dissimilar from Star Trek or Star Trek: Discovery because it looks at the dark side of space exploration and expansion instead of the best in human nature.
There are several different ways to watch The Expanse online for free. Syfy has kept up with modern times and has a few streaming options available.
Watch The Expanse Live with Sling TV
Syfy shows are now on Sling and that include The Expanse! Sling is a cable alternative that includes networks such as USA, AMC and TBS among many others for a low price and doesn't require a commitment. Head over there now to check it out and sign up for the free seven day trial.
Is The Expanse on Netflix or Hulu?
The Expanse is a relatively new series so Netflix probably won't have it for some time. Netflix is more of a repository for older programs that networks are looking to squeeze a bit more life out of. The Expanse and Syfy are owned by Comcast/NBC so they may not want to deal with Netflix too closely unless the price is right.
Hulu does have the pilot episodes of The Expanse on their platform for free. But the rest of the series asks you to log in with your TV provider to stream online. If you're already a subscriber this might work best for you but if you're not you'll have to pony up and subscribe to cable to get access to The Expanse online legitimately.
Try DIRECTV NOW Free for 7 Days and Watch Syfy Online
Syfy is also included with most DIRECTV NOW streaming-online packages. It's a lot like Sling but with slightly different channels. Give it a 7 day free trial too and see if it gets the job done for you.
Try DIRECTV NOW Free for 7 Days
Watch season one of The Expanse free with Amazon Prime
Amazon is adding 'The Expanse' to their streaming library December 2016, you can watch the first seasons on Amazon Prime here. Get a free 30 day trial, risk free.
Try Amazon Prime Free for 30 Days
Watch The Expanse Online with the Official Syfy App or Website
The official Syfy website has full episodes of The Expanse available for streaming. Right now the pilot is available to stream for free but that may go away in time. For additional episodes you're asked to log in with your traditional cable credentials. This might anger some hard-nosed cord cutters but that's just the way things work these days.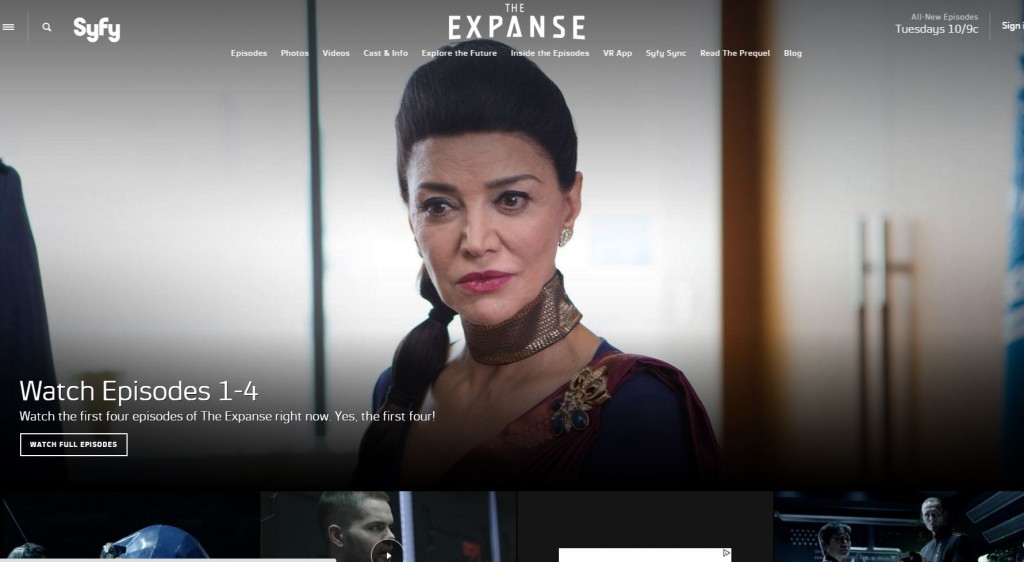 The Expanse is also available for streaming on the official Syfy app. It works exactly the same way the website does so have your login ready. They could create a stand alone app in the future but we doubt it since Syfy is owned by Comcast.
Download Full Episodes of The Expanse Online
If you'd rather download full episodes of The Expanse online so that you can watch them in your free time you can always visit Amazon Instant Video and do so
. Some shows are free with a Prime subscription but others cost two or three dollars a piece to download. Episodes are also available on iTunes or Google Play should you be so inclined.
Watching Illegal Streams of The Expanse May Come Back to Bite You
Sometimes none of the above options seem to work and all you want is a legal live stream of The Expanse for free. Nothing in this world, or the dystopian galaxy of The Expanse is free. The sooner you learn that the better off you'll be. Besides, these illegal torrents and live streams are often just tricks to get you to install a virus. So beware when searching for that free option. It may be a nasty trick.