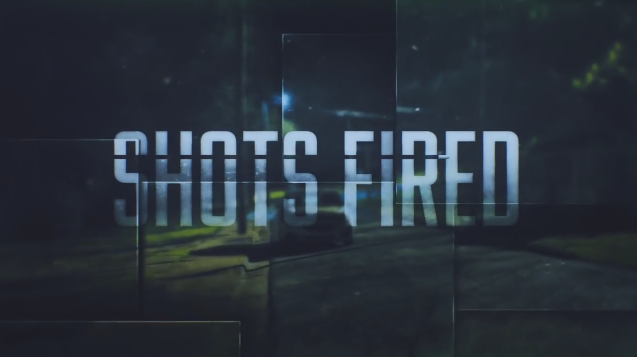 Shots Fired seems to be based on real events though Fox does make it clear that it's a work of fiction. However, we tend to think it's inspired by racially charged tensions over the past few years in various American cities. So, Shots Fired examines the aftermath of what is a racially charged shooting of a white dude by a colored cop in an otherwise sleepy small town. The series stars the lovely Emmy Award and Golden Globe winner Helen Hunt to give it a bit of star power. What's great about Shots Fired is you don't get that run of the mill type humbug that 90% of Fox serials seem to have large doses of, we respect them for keeping it real!
If you're into crime dramas and cops shooting people makes your blood boil, then you'll love watching Shots Fire. Below is how you can start streaming it for free on your mobile device.
Stream Shots Fired Online Via the Official Fox Now App and Website
Streaming Shots Fired online is pretty straight forward even if you never got an A in computer class. Just download the official Fox Now app directly from Google PlayStore, Apple App Store or even Fox's official website. Once you do just log in with your credentials to start streaming past and present episodes of Shots Fired for free. Logging in with your credentials means that you'll need to be a subscriber to the network via your cable service provider. If you live in some place where there is no cable, or you're too hip for television, then the official app is not a good idea. But we have a few great methods you could try.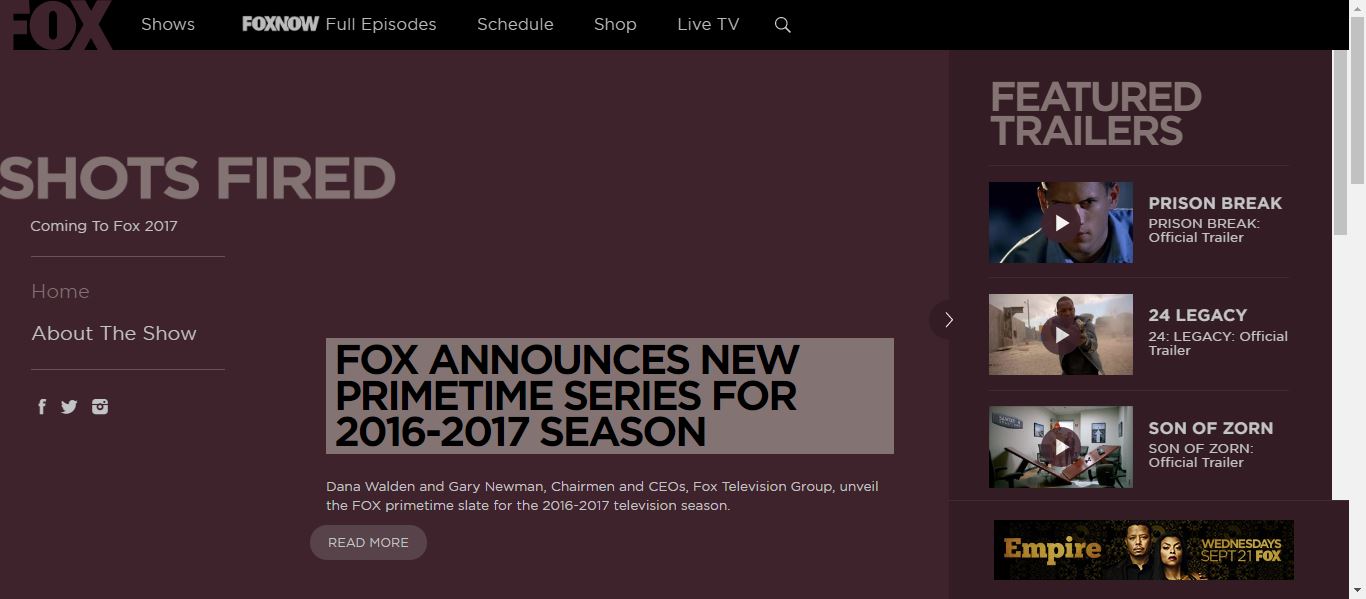 Live Stream Shots Fired with Sling TV
Sling TV is an internet based cable service provider which does not require you have anything other than a credit card and a high-speed internet connection. If you have neither, then you shouldn't be reading this in the first place. Sling TV offers subscribers live access to a number of channels including Fox, A&E, Bravo, National Geographic, etc. So, streaming Shots Fired is a breeze on almost any modern device with the Sling TV app and an active subscription. But the basic package does not have Fox so you'll want to spend $25 a month on the 40+ channels package.
Live Stream Episodes of Shots Fired With DIRECTV NOW
DIRECTV NOW is a live streaming service which amongst other channels streams Fox. So, subscribers for all intents and purposes can stream Shots Fired live. Plus, the service's app for various devices including iOS and Android ensures that you'll be able to stream on the go. Starting at $35 a month its not exactly expensive though if you want to live stream Fox, then you'll need to upgrade. But before you do take out your credit card be sure to try out the service via the link below for free.
Streaming Shots Fired on Netflix, Hulu, and Amazon 
If you're a Netflix fan, then be warned that you'll not find Shots Fired there anytime soon. The streaming service seems to be running dry lately, and it's partially because networks like Fox don't work with them anymore. However, you'll stand a better chance of streaming via Hulu. Hulu seems to be Fox's best friend lately, and so we're not surprised at the fact that episodes will be available on Hulu right after they are aired on Fox.
Even though there is no official word of episodes being available for download on Amazon Prime at the moment but we think it will be. The reason why we believe that it will be available is because just about every other Fox serial is available for download on Prime. However, expect to pay around $3 an episode for the privilege.
Other Ways of Streaming Shots Fired Free Online?
If you don't have to pay a dime, then the chances are that pirates are behind the website. Pirating any copyrighted content in America means jail time, fines and community service neither of which is fun!