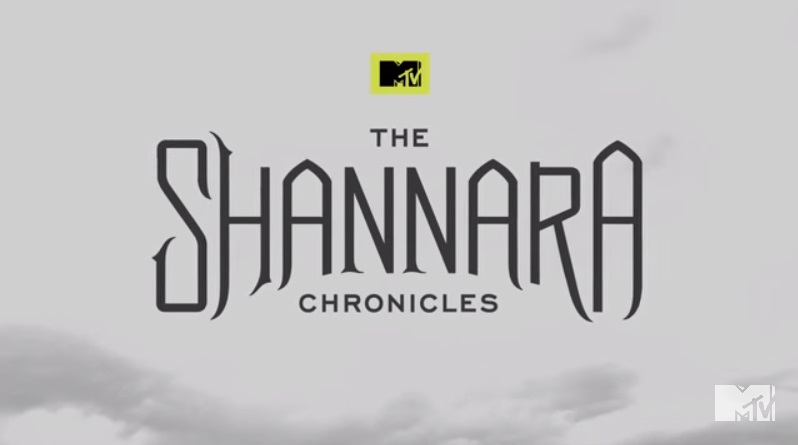 UPDATE: The Shannara Chronicles are no on Spike (The Paramount Network) and no longer on MTV. We've updated this page to reflect that but you can still find Spike and this show on Sling and DIRECTV NOW! Both of which have seven day free trials:
or
Try DIRECTV NOW Free for 7 Days
Some fantasy novels stick with you throughout your teen years and into adulthood. Whether it's Lord of the Rings, Game of Thrones or The Sword of Shannara you can't claim your nerd credentials without knowing some obscure facts about one of these fantasy epics. The Shannara Chronicles tries to recapture that magic for the Spike audience. The bar has been set high for fantasy in recent years with Game of Thrones and LotR leading the way. You can't just throw up any old show and expect people to eat it up anymore. Here are a few of them to choose from.
Is The Shannara Chronicles on Netflix or Hulu?
Netflix doesn't have many Spike shows, let alone those that are very current. The Shannara Chronicles aren't on Netflix and won't be for a long time so don't bother checking.
Hulu does have several Spike shows available for streaming but so far the Shannara Chronicles haven't shown up in their guide as of yet. It may make it there yet but it's yet to be seen.
Stream The Shannara Chronicles Live with Sling TV
There's a new service in town that might just be the best way to watch The Shannara Chronicles online. It's called Sling TV and it gives you access not only to this show and Spike but also most cable channels you can think of including VH1, ESPNU and E! Entertainment Network.  There's a seven day free trial so there's really no excuse not to start streaming The SHannara Chronicles live online right now:
Live Stream The Shannara Chronicles Online without Cable on DIRECTV NOW
Similar to Sling, DIRECTV NOW gives you all of the channels you'd get by subscribing to a medium-sized cable package including Spike. You can watch on any device and there's no commitment necessary. Build your package and check out the seven day free trial now.
Try DIRECTV NOW Free for 7 Days
Watch The Shannara Chronicles Online with Spike.com or the Official App
You can watch new episodes of Spike programs on Spike.com, including The Shannara Chronicles. Just head over to their official website and get streaming!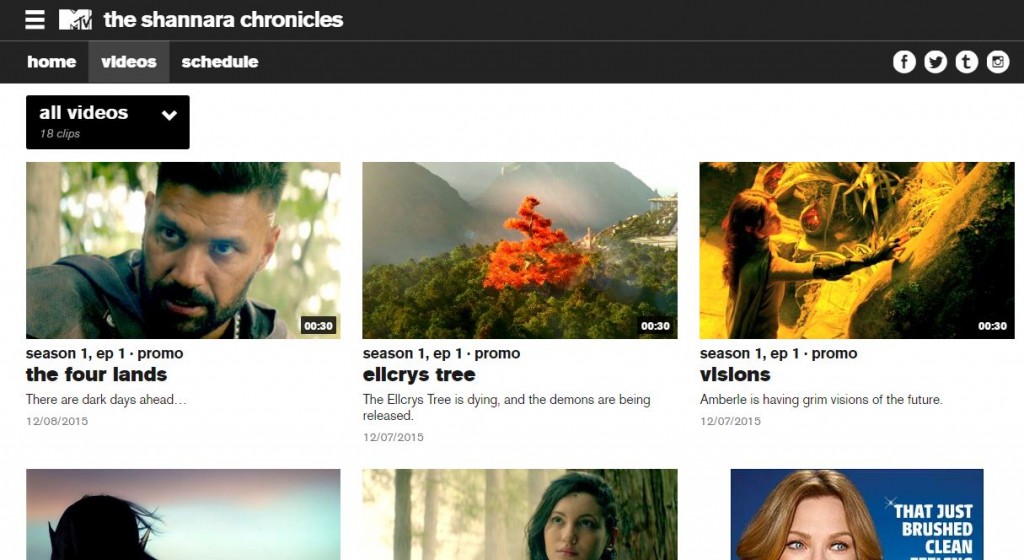 The MTV app is also a great option for getting Shannara on the go. Just download it on the iTunes or Google Play store. You'll have to log in with your parent's cable credentials to stream Shannara for free that way but you know you already have that ready to go.
Download Full Episodes of Shannara on Your Favorite Streaming Provider
If you can't figure out how to live stream Shannara via one of the above options you can always wait until it shows up on Amazon
, iTunes or Google Play where you can download full episodes for a small fee.
Avoid Pirating The Shannara Chronicles & Using Fake Live Streams
You probably won't be able to  find a legitimate live stream of The Shannara Chronicles. Spike doesn't have one and the only way to really get that is to subscribe to cable and using an app like Xfinity to stream Shannara online.
If you do a quick search for a free stream of The Shannara Chronicles online you'll run into all kinds of malware, viruses and most of the time the stream isn't actually working anyway! If you can avoid all of the ads, viruses and finally get the stream it probably won't be in HD anyway. Shannara isn't the type of show you want to watch in standard definition, online or off.
You also want to make sure you use the official Spike channels to stream Shannara because it also supports the people and companies that made the show possible.
Good luck watching Shannara Chronicles online. Let us know if you have any other methods for getting the job done.
Oh, and be sure to read the book
while you wait for new episodes!