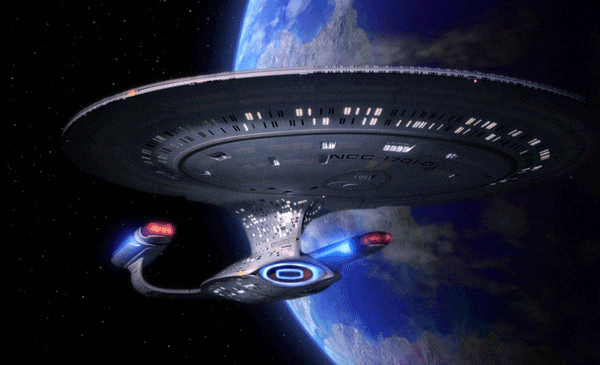 Alright, 90's kids– this one's for you!  This show takes many of us back to a time when we didn't fit in.  All we wanted to do was explore the galaxy with Lt. Commander Data and Worf. At a time when we didn't have any friends, this show made us feel like, maybe you did– in SPACE!
CBS owns the rights to Star Trek and has historically held a very tight grip on the franchise. But Star Trek: The Next Generation (or just 'TNG' to the real fans) will not be contained!  A show about a perfect future for humanity WILL be streamed.  There are a few different ways to watch Star Trek: TNG online.  Here are the best ones.
Star Trek TNG Streaming on Amazon Prime
Did you know that TNG has recently undergone an HD enhancement?  All of the special effects have been redone with modern technology (no, not 24th century) and the rest of the video and audio have been cleaned up as well.  It looks better than Counselor Diana Troi did to a 14 year old boy in 1995— real good.
Anyway, you can watch The Next Generation in HD on Amazon Prime anytime.  All seven seasons!  Not a subscriber to Prime?  You can also buy the seasons and watch them anytime, forever regardless of what the relationship between CBS and Amazon does in the future.  But as of now, this is your best bet.
Is Star Trek: The Next Generation on Netflix?
It used to be.  But as goes many TV shows on Netflix–it's here one day and gone tomorrow.  All Good Things, right?  You can still grab the DVDs on Netf… oh, sorry DVD's are these shiny discs that you can watch show… nevermind. Maybe TNG will make its way back to Netflix someday but today is not that day.  Stay tuned.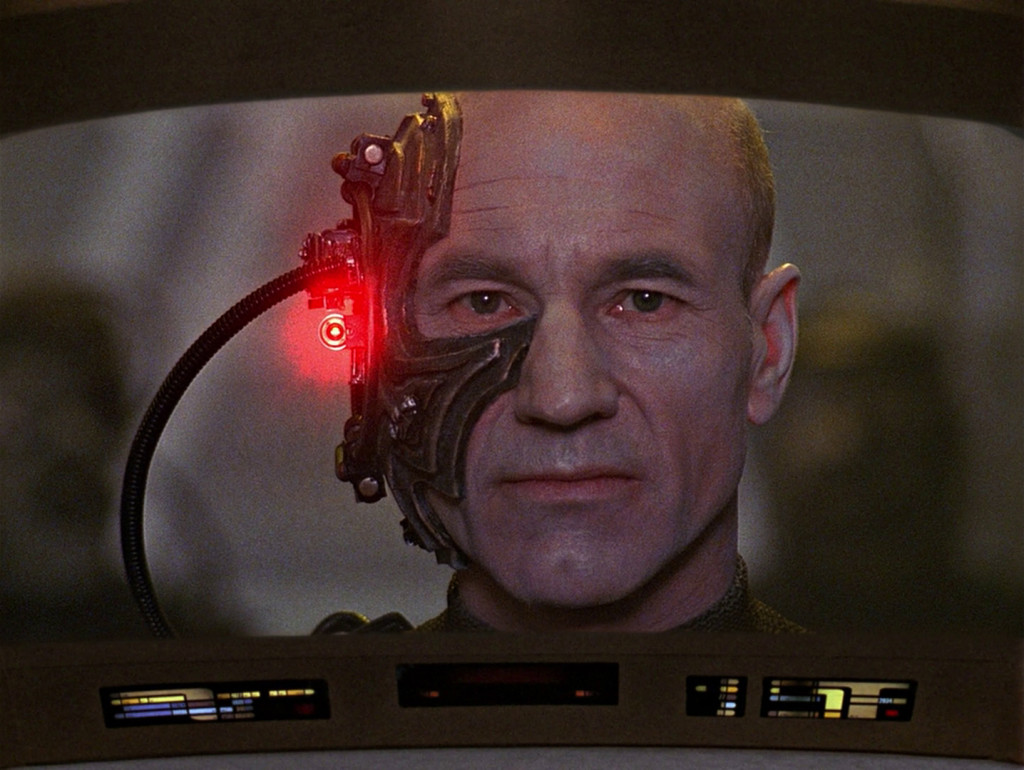 Hulu: Another Great Streaming Option
TNG is also available on Hulu. 25 episodes are online for free while the complete, 174 episode series is available for Hulu Plus members.  Of course, even with Hulu Plus you'll have to watch some commercials so Amazon Prime is still the best place to watch in this writer's opinion.  Hulu also got the HD remasters as well but you never know when these gems will fall off the service!  Get them while they're hot.
Grab the TNG DVDs or Blu-Rays
There are a few other ways (some more legal than others) to watch this show online but we can't name them all here! For the true fan, you'll want the bright and shiny disc cases gleaming from your shelf to prove your fandom.  Grab those on Amazon if you're a collector and don't want to have to worry about where to stream this show from year to year.
We hope you find a way to watch Star Trek: The Next Generation online somehow.  There are some great options above but we're always open to new ones.  Leave a comment below with your own streaming option for ST:TNG.