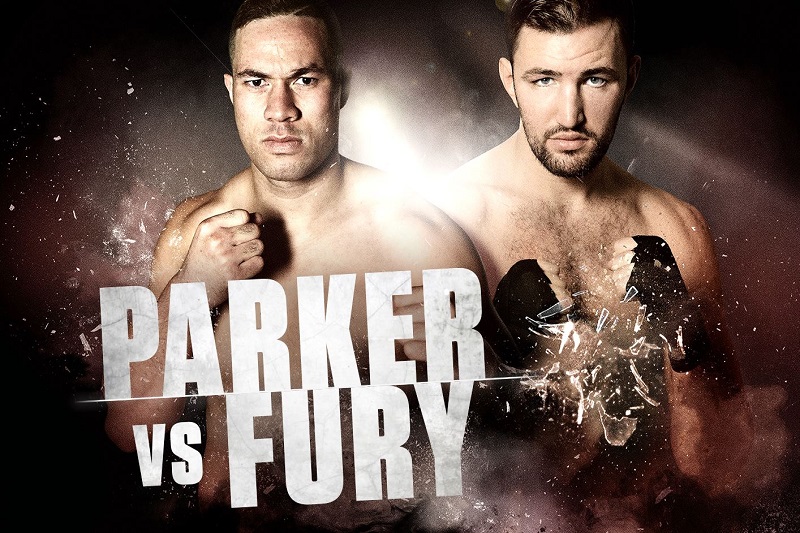 Joseph Parker vs. Hughie Fury is billed as one of the most anticipated bouts for The World Heavyweight Championship. The boxing match is scheduled for September 23rd, 2017 at the Manchester Arena. Hughie Furry has promised fans that this will be his greatest performance, perhaps even of his boxing career. The British challenger may not have as much experience, but he'll certainly have hometown advantage at the Manchester Arena. Fury previously pulled out of a fight which led to Parker having to fight Răzvan Cojanu which was frustrating for fans as well as Parker though he did manage to extend his undefeated record to 23-0, retaining his WBO World Heavyweight title. While the fight was originally scheduled for Auckland back in May, that had to be canceled as Fury pulled out just weeks before owing to a back injury.
Fans are this time around hoping that Fury does not pull out, and it's also a bit too late. So, we may just get to see both heavyweights go at it in the ring. While the bout will be broadcast live via PPV by most cable service providers, below is how you can live stream it aka iPPV!
Live Stream Joseph Parker vs. Hughie Fury with HBO PPV on Sling TV
Sling TV is a cord-cutting service and has now become a favorite amongst those interested in watching PPV boxing and UFC bouts without the need for conventional cable TV. The Parker vs. Fury PPV will cost subscribers just $24.99 plus taxes. In addition to the main event, subscribers will also be able to watch all the undercard bouts live from Manchester Arena, at 3 p.m. EST.
Sling TV Customers can purchase the PPV directly via the app by tapping on the "Rentals" tab and then "Purchase" to order the event. The event can be live streamed from just about any and all smart devices which support the Sling TV app.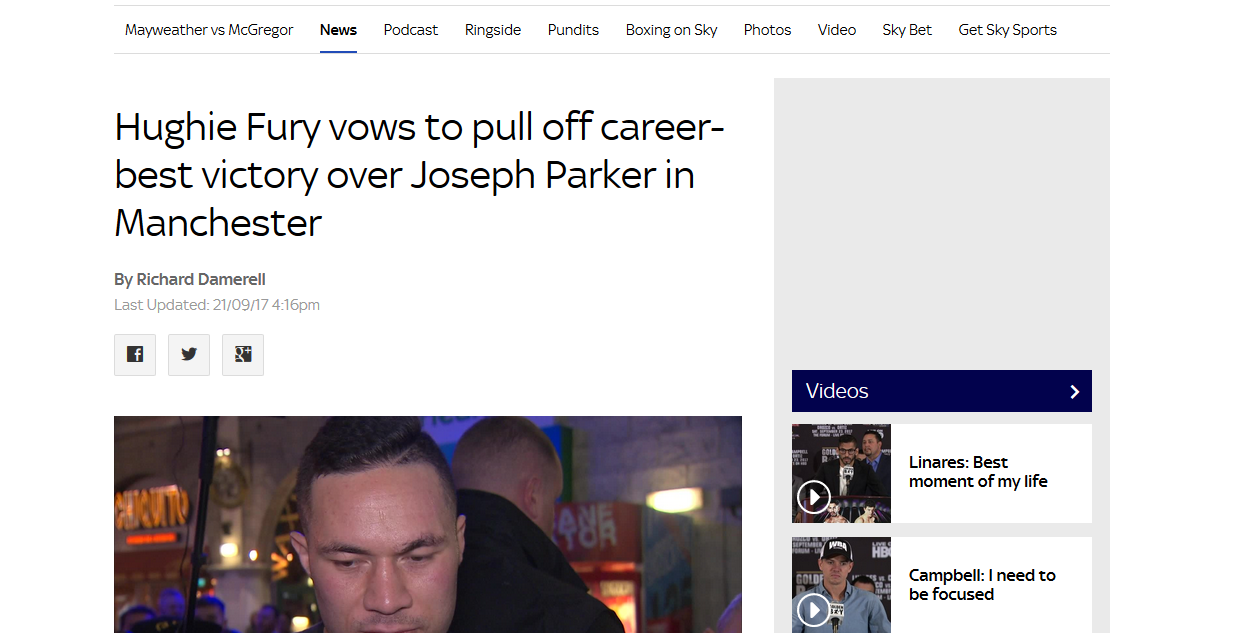 Watch Joseph Parker vs. Hughie Fury via AT&T TV NOW
AT&T TV NOW does not yet stream PPV bouts and sports in general. While we are expecting that things may change there is no official word yet. That said AT&T TV NOW subscribers will be able to live stream dozens of sports channels like ESPN, Fox Sports, etc. each of which will broadcast a couple of highlight reels from the bout a day or so after. So, while it's not live, you'll still be able to catch up on what happened. Try the service for free by clicking on the button below.
Other Methods of Live Streaming Parker vs. Fury for Free
We haven't heard of any legal streaming services live streaming PPV bouts like Parker vs. Fury for free yet. Though admittedly there are many illegal streams which are live and free. But despite the bout taking place in the UK, pirating a PPV can get you jail time even if you're not a penny-pinching boxing fan. So, we'd advise that you either visit your nearest sports bar and have then switch to the fight or live stream it via Sling TV.