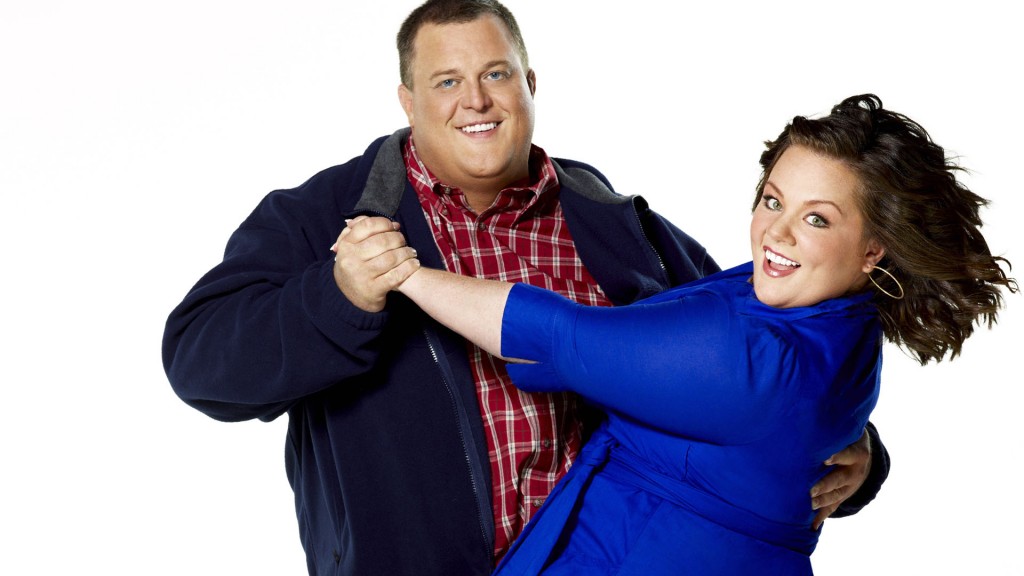 You probably met Melissa McCarthy on Bridesmaids all those years ago. But since then she's broken out into her own with her wacky, hilarious style of comedy. Her current home is on CBS with a show called "Mike and Molly". It's a standard type sitcom out of the 90's era but maybe that's what you're looking for! It follows a couple going through all of the same things you and I go through in our lives, only we're not quite as funny as she is.
The show lives on CBS so that means there are several viable streaming options for Mike and Molly. Here are a few of them.
Is Mike and Molly on Netflix or Hulu?
CBS has pulled most of its content from Netflix. Mike and Molly is not currently available to stream on that platform. These deals shift all the time, though some if you're looking for a free Mike and Molly streaming option it may come to Netflix some day but today is not that day.
While a lot of CBS content is on Hulu, Mike and Molly is not. A quick search on Hulu finds that only clips are available to watch at this time. So big bummer! Mike and Molly is not on Netflix or Hulu. Let's move on.
Watch Mike and Molly Online with CBS All Access
CBS has launched their new streaming service CBS All Access which is a program similar to Netflix and HBO Now. You have to pay a small fee each month but you get access to all CBS content from any device with unlimited rights. You can watch the shows anytime you want the next day. You can even watch the show live in some areas.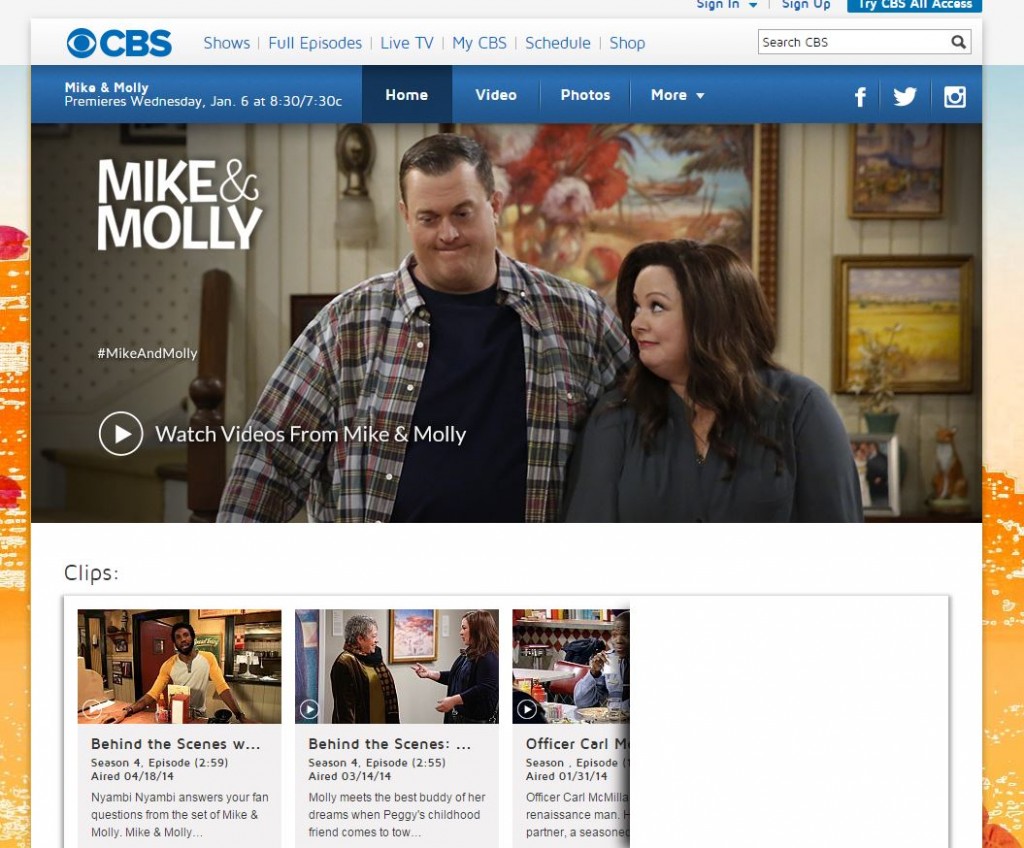 Sign up now and get a free one week trial of CBS all access which will get you Mike and Molly online for free right the heck now!
Download Full Episodes and Seasons of Mike and Molly
If you would rather not subscribe to a service like CBS All Access you can always download full episodes and seasons on your favorite video service like iTunes or Amazon. For example, the first complete season of Mike and Molly is available to stream or download on Amazon here
 for a couple bucks per episodes. You get a discount if you buy the whole season at once.
Buy Mike and Molly on DVD or Blu-Ray
Maybe you're just not ready for this brave new world of streaming video online. That's okay, Mike and Molly aren't either. You can always grab the physical discs for about $20 per season
. That's a pretty great deal, actually and if you want to give Mike and Molly as a gift this is pretty much the only way to do that cleanly.
We hope you were able to stream Mike and Molly for free (or a small fee) using one of the options above. If you know a better way let us know in the comments below.