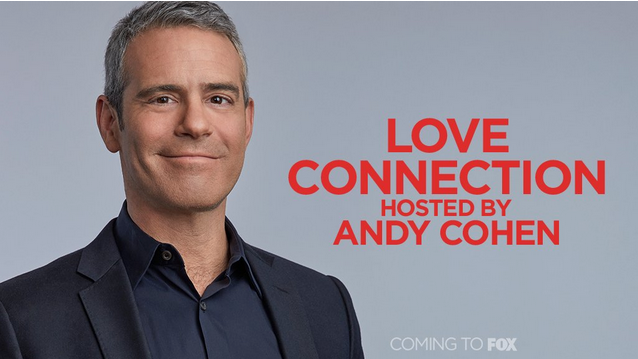 Fox has rebooted the classic game show called Love Connection formerly hosted by Chuck Woolery and aired through the early 80s and ended in 1994. The show is being hosted by Andy Cohen this time around and like in the 90s, it will hope to connect people of opposite gender and maybe even the same gender. While it was an arguably popular show back in the day, its left to be seen how well it will do in the age of Tinder and social network match making website hybrids.
If you are a fan of game shows and matchmaking shows in particular, then this is one you shouldn't miss. Below is how you can stream Love Connection online for free.
Watch Love Connection Online Using the Official Fox Now App
The Fox Now app allows fans of Love Connection to catch up on the latest episodes from the comfort of their mobile devices. However, using the app requires that users log in with their subscriber credentials. But even if you are a subscriber the app does not save you from all those commercials. But then again it's free! That said if you're not a Fox subscriber then this is not an option you can consider, but there are others below.
Live Stream Love Connection Online with Sling TV
Sling TV is one of the best cord-cutting services out there, and subscribers to the service can stream dozens of channels like Fox live. So, with a Sling TV subscription, you'll never miss another episode of Love Connection, Empire, or any other Fox show for that matter. Plus, you'll be able to live stream other channels like FX, AMC, CNN, etc. via the Sling TV app for iOS, Android, Chromecast devices. You can also stream channels via your web browser! Though fans of 'Love Connection' will need to upgrade to the 'Sling Blue' package for $25 a month.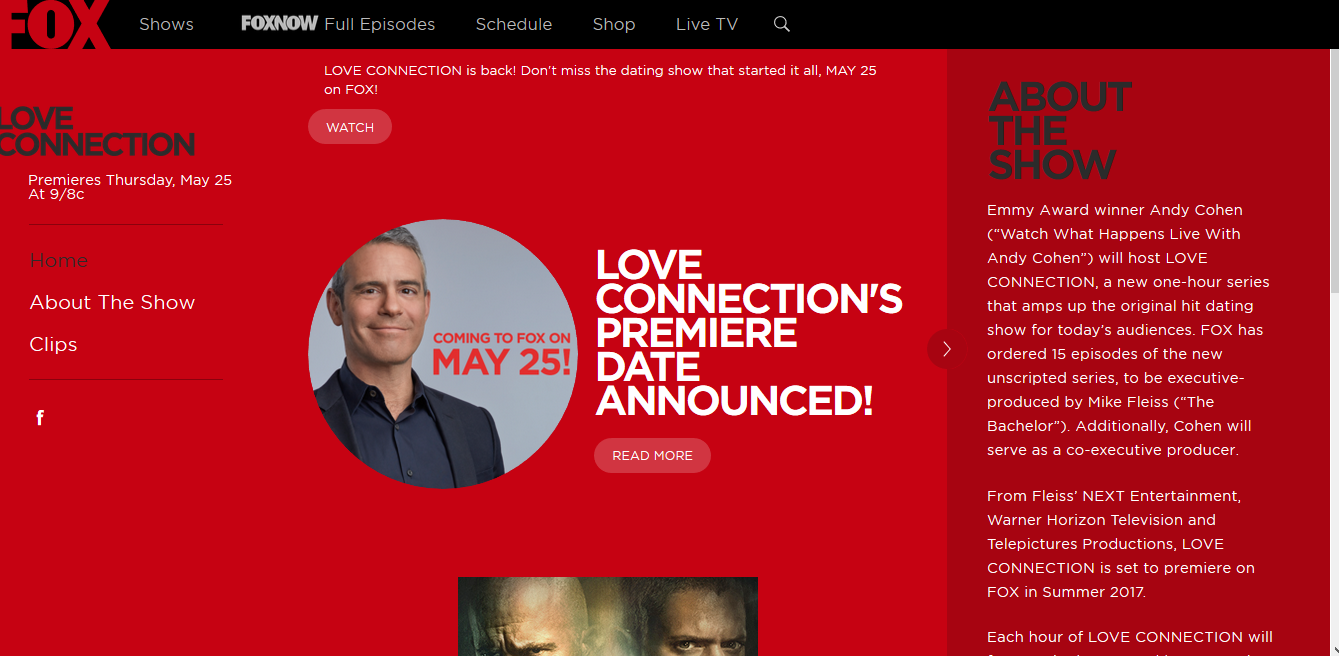 Watch Love Connection Live Stream via AT&T TV NOW
AT&T TV NOW is owned by AT&T, and like Sling TV this too is a cord-cutting service. Starting at $35 a month the service live streams dozens of channels including Fox. So, subscribers to the service can live stream Love Connection or just about any other Fox show for that matter. Plus, AT&T TV NOW users are not charged for the data they consume when using the service making it worth considering for avid streamers!
Streaming Love Connection on Netflix, Hulu, and Amazon
Netflix might get episodes of Love Connection when the season ends. While the service has a couple of Fox shows it's not official if Love Connection will be part of their upcoming lineup. So, it may be a good idea to check with Netflix prior to pulling out your credit card.
Hulu gets the latest episodes of all Fox shows the very next day, and we expect that it will be no different with Love Connection. So, if streaming the show live is not an option then a Hulu subscription is certainly the next best thing.
Amazon Prime as always will have episodes of Love Connection available for download like all other Fox shows. Downloading an episode will cost $2.99 in HD.
Other Methods of Watching Love Connection Free
Love watching stuff for free? Then you'll probably soon connect with the FBI since they are always on the lookout for pirates. As far as we go, we don't advise that people use free streaming sites to watch shows like Love Connection Online. If streaming is your thing, then use the legal services mentioned above.
Last Updated on by Exstreamist