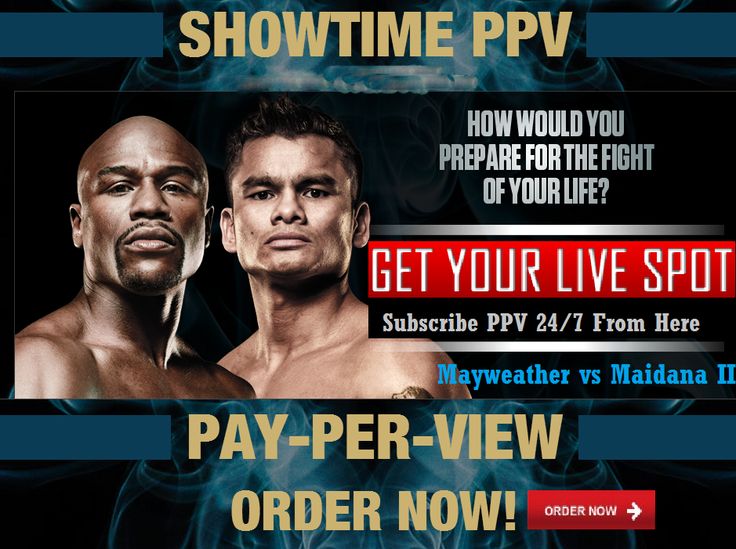 PPV or Pay-per-view is a pay television service that cable subscribers can use to watch specific special telecasts of mostly sports events. The network will broadcast the event to everyone who ordered it at the same time because it's usually live. Boxing is perhaps one of the most popular PPV events followed by Wrestling and UFC bouts. While traditionally events can be purchased via an on-screen guide or a telephone system or via the service's customer service rep, the internet is changing things quicker than many people realize. For starters, the term PPV has been changed to iPPV or Internet pay-per-view. iPPV like PPV is most commonly used for combat sports distribution like MMA and boxing. That said it's not as easy to find iPPV boxing as it is to find PPV boxing. Though services like Sling TV and Direct TV Now along with networks like HBO which traditionally offer PPV boxing are changing how things have traditionally worked.
If you have ever wondered how to live stream PPV boxing on your mobile device or perhaps on the go, then the below guide is meant to help you do just that.
Live Stream PPV Boxing Online with Sling TV
Sling TV recently started offering PPV boxing as part of its service starting with the McGregor vs. Mayweather fight which was soon followed by the GGG vs. Canelo fight and Parker vs. Fury. The company has stated that they are working towards bringing more high-profile boxing matches to their iPPV service over the next few months. Though apart from the basic subscription which costs $20 and includes dozens of channels, people wanting to stream PPV boxing will have to buy the event via the Sling TV app or by logging-in to the website. All that's needed is to follow the prompts and charge your credit card. Alternatively you can call customer service to make the purchase.
Stream PPV Boxing with an HBO Subscription
HBO offers many high-profile boxing PPV events each year, but those have traditionally only been available to cable subscribers. That said if you've subscribed to a PPV Boxing event via your local cable service it's possible to watch it while not at home using the cable service's own app. Though you may think that the HBO Now app will also have it available for streaming but that's never been the case. The Now app only has old fights, usually four to five weeks old. Though if you've not subscribed to HBO via a cable service, then this method will obviously not work for you.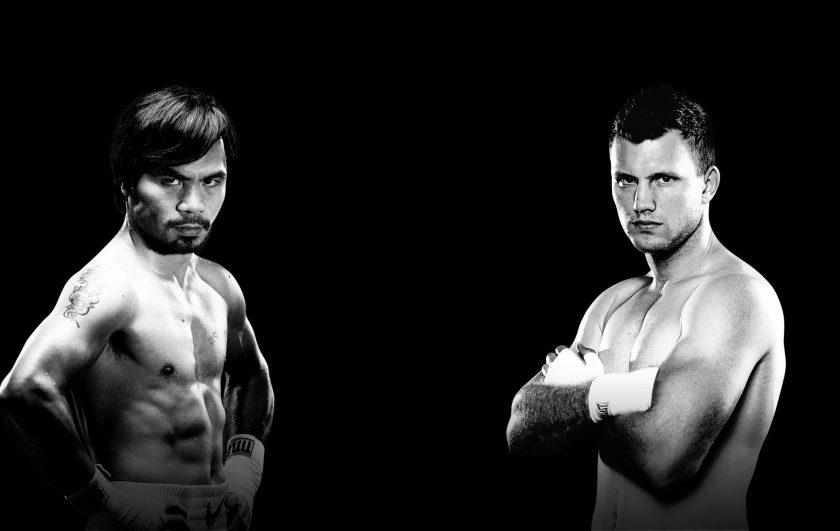 Watch PPV Boxing Live with AT&T TV NOW
Even though AT&T's DIRECTV is well known for carrying almost every PPV boxing event on the calendar, their online streaming equivalent AT&T TV NOW has yet to include it. That said there are rumors that AT&T is working hard to start bringing PPV boxing and MMA by early 2018 to compete with other services that have started offering iPPV boxing.
Watch Pay Per View Boxing with the Showtime app
Showtime live streams most pay-per-view boxing matches via its app for mainly iOS and Android devices. However, to live stream these matches you would have to be a subscriber to the network via your local cable service, and you'd need to have purchased the PPV too.
Other Methods of Streaming Pay Per View Boxing Online
Apart from legal methods such as buying a PPV to the boxing event that you're interested in watching there are few if any other ways of watching it. Perhaps you could try buying a ticket to watch it in person. Other than that pirates are streaming these boxing events too but since they are illegal and most pirates are out there to steal your personal information we don't think it's worth it. Though we'd like to hear from anyone who knows of a free and legal method of streaming PPV boxing for free!
Last Updated on by Exstreamist