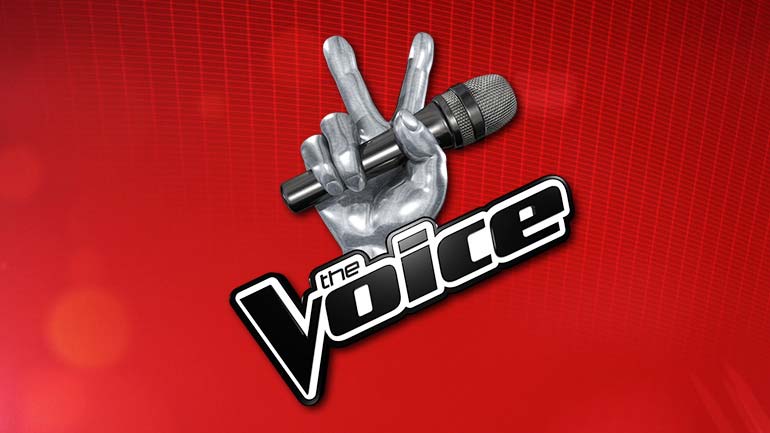 Do you have the perfect singing voice but no one knows it? You may be the right candidate for NBC's The Voice. A show where famous  pop musicians listen to your Voice and then decide, blind, whether they want you on their singing competition team. Sound intriguing? It's a show that's captured America's imagination due to the suspenseful format that involves duels, cuts, steals and more.
Adam Levine, Christina Aguilera and that one country singer guy are here to take you through to music nirvana… but not before they rip into a few duds on live TV.
Watching The Voice online isn't too difficult if you know where to look. There are several ways to stream The Voice so let's get to them already.
We Recommend: Hulu Live
Of all the major streaming services, Hulu Live is going to be your best bet when it comes to watching The Voice online. The best part? They offer a risk-free trial, meaning you can watch tonight's episode of The Voice free. Get access here:
Watch The Voice LIVE with Sling TV
NBC shows are now on Sling and that includes The Voice ! Sling is a cable alternative that includes networks such as BET, Syfy, MTV and TNT among many others for a low price and doesn't require a commitment. Head over there now to check it out and sign up for the free seven day trial.
Stream The Voice without cable with Fubo TV
Another great option is Fubo TV, who offers a risk-free stream of NBC networks and local affiliates. Meaning you can watch tonight's episode of The Voice without signing any contracts. Get a free seven day trial here:
Watch The Voice Online with NBC's Official Network App
The Voice, is of course an NBC program. You can watch The Voice online with the official NBC app, if you feel so inclined. NBC also has a lot of their episodes available for direct streaming on their website.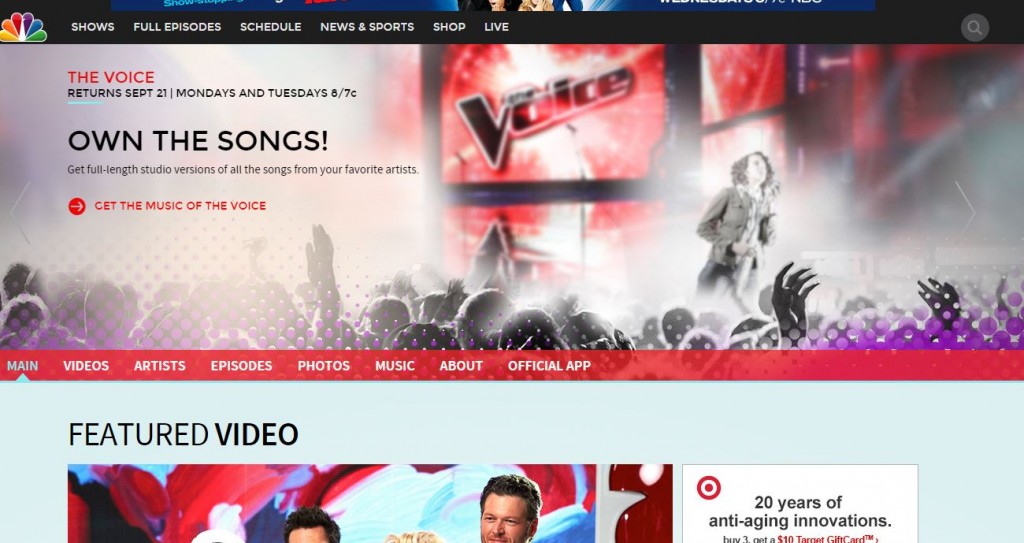 This is really the best option for watching The Voice online. Both the official NBC website and the app are completely free. Well, free if you don't count the taxes placed on your mind for having to watch several ads per episode of The Voice. But in the end, it's free and you know you'll sit through that Target or Verizon ad one more time if it means seeing Adam Levine on screen one more time.
Is The Voice Streaming on Netflix or Hulu?
Hulu is allowed to stream the latest five episodes of The Voice as they air. You have to be a Hulu subscriber though, so its not exactly a free option if you're not already a patron.
Netflix does not have any episodes of The Voice available for streaming. Netflix doesn't even have old seasons of The Voice on DVD as they do for many other shows. The Voice is not on Netflix at all.
STREAM THE VOICE LIVE WITHOUT CABLE WITH DIRECTV NOW
If you don't have cable, DIRECTV Now's service lets you stream NBC and thus The Voice with a 7 day free trial with no contracts required, so if you're looking to cut the cord and still watch The Voice, this is a great option to try out for a week. It offers dozens of channels including ESPN, AMC, and more.
Try DIRECTV NOW Free for 7 Days 
Download Full Episodes of The Voice on Amazon
Another option is to simply download full episodes or seasons of The Voice on Amazon, Google Play or iTunes for about 2 dollars a piece. If you want to shows in HD you'll have to pay a little bit more but let's be honest, you're watching these on your tiny phone, riding the bus, trying not to gag at the homeless man who's drooling over your shoulder because the bus is overfull. All you wanted to do was watch The Voice online and this is what it's come to.
The Voice Live Stream
NBC also offers a live streaming option for The Voice that might be available in your area if you're lucky. This is probably the future of NBC's online access to shows like The Voice so expect a live stream to become available in your area soon. Check their official website for more details on how and when that will manifest.