You might have heard of Kunta Kinte? If you've heard this name before then, you probably came of age in the 70's when the original Roots aired.  The History Channel has embarked on a miniseries run that hopes to teach us about slavery in the United States. The series hopes to tap into recently re inflamed racial tensions here in the US as well.
Roots  is about a young person from Africa taken prisoner and enslaved in America. It follows several generations of a young man called Kunta Kinte. There is a lot of crying, anguish, and blood. It's not for the faint of heart.
So, how do you watch Roots for free online without cable? That's what we will dive right into below.
Watch Roots Online from the Official History Channel Website or App
The History Channel is one of the few gracious channels that has a decent website and an even more decent streaming experience. So, if you're interested in watching the new Roots miniseries for free, online this is the first place to visit. However, while the channel has an app for the iPhone and Android devices, you will need to be a subscriber to the channel to stream. You'll be asked for the required credentials such as your current cable service provider and password amongst other things.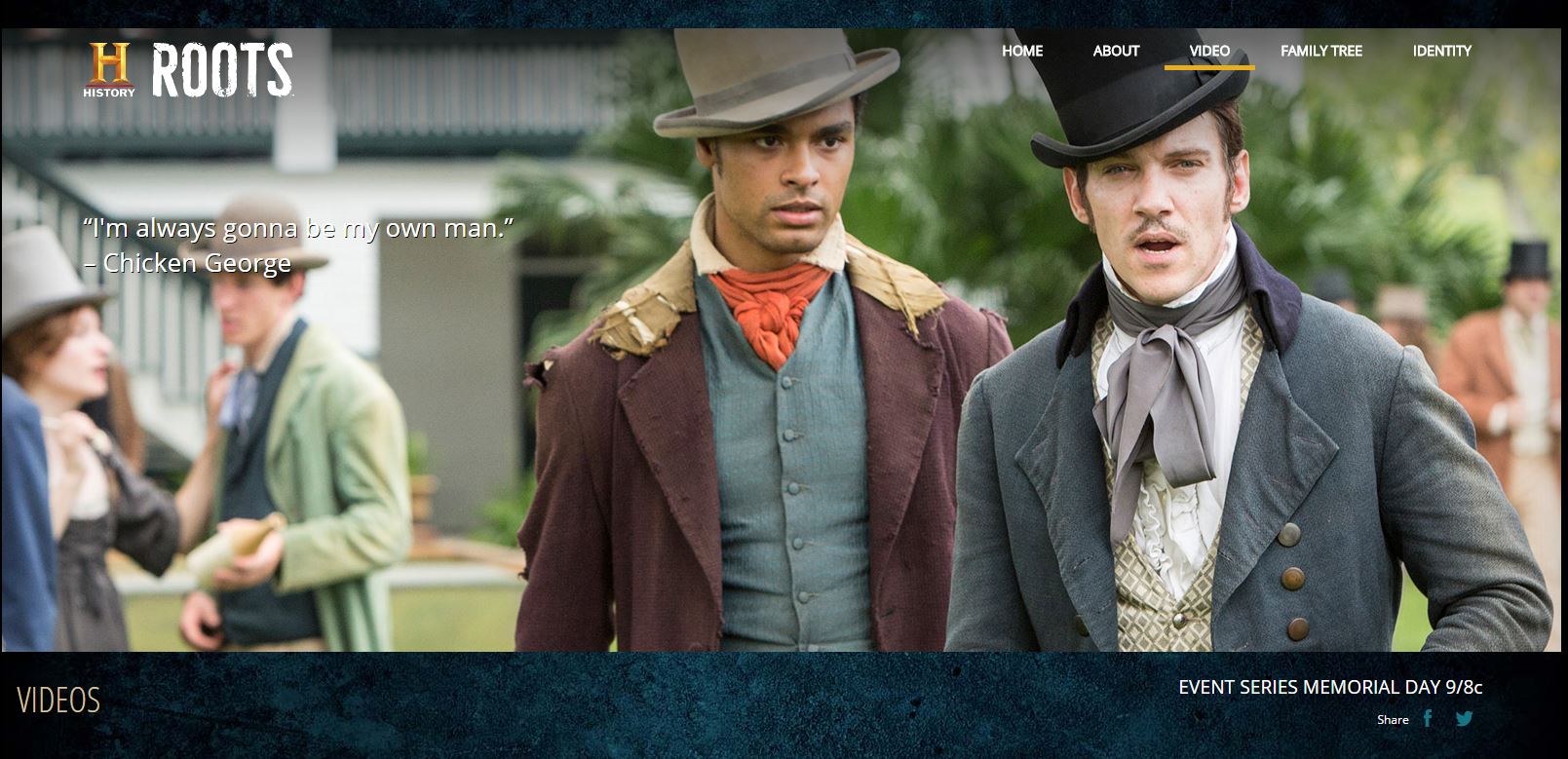 If you don't already have a cable subscription, and you can't beg to borrow then, this website is pretty much pointless.
Stream History Channel's Roots on Sling TV Live
One of the best legal ways to watch the Roots miniseries is via Sling TV. The service streams the History Channel Live, and so you can catch Roots as soon as it's aired. Plus, you don't pay anything extra i.e. a fee for each episode. Also, you get access to several other channels with great programming.
$19.99 buys you an entire month of streaming cable which is not bad especially if you want to be a couch potato but not in front of the television.
Head over there now to check it out and sign up for the free seven day trial.
Sidereel is Another Legal Option
The other best option to watch Roots free online is via Sidereel. The website is free, but well it's not truly free. What it does is help you find where a show is hosted, and you'll be charged what the host charges you. So, if you're watching Roots and it's being streamed from Hulu, or Netflix, then they are the ones who will charge you. The beauty of Sidereel is that it has a separate category for all of History Channels programs so finding what you're interested in is not difficult.
However, Roots will not be streamed live via Sidereel, and you will end up paying an average of $3 per episode for the privilege. On the flip side, they have a very easy to use Android and iOS app perfect for hipsters.
Download Full Episodes of the Roots Mini-Series
Amazon, ITunes and Google Play should all have episodes of Roots available for download the day after they air.
https://www.youtube.com/watch?v=ZZwaqFhs9fo
Avoid Pirating Roots: The Mini Series
You can Google "Free Roots Miniseries" and you'll come across dozens of websites which are 100% free and malicious so watch out! We don't recommend this option but we know some of you are international Roots watchers so you may have no choice. You've been warned.
Have a better way to stream Roots online? Leave us a comment below.