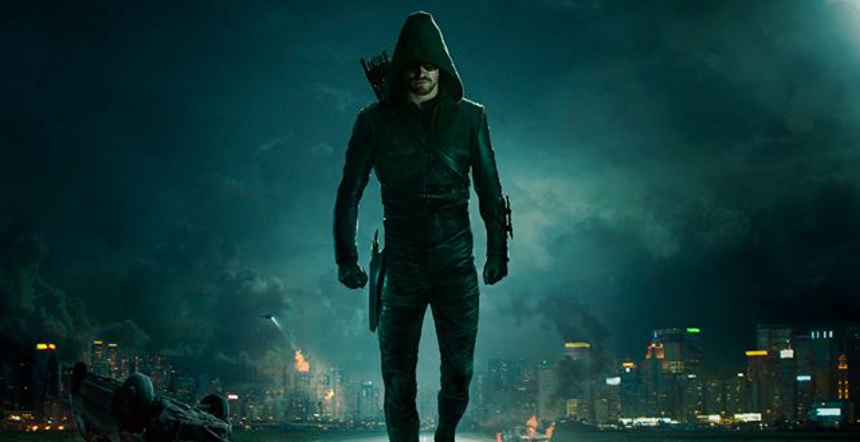 Based on DC comics Green Arrow, The CW's hit adaptation 'Arrow' has hit the world by storm. Now on it's third season, Arrow has been the most successful and highest rated CW show in over five years.
For those less familiar with the 'Arrow' series, it follows Oliver Queen, wealthy playboy turned late night vigilante, who ends up shipwrecked on an island for several years. Eventually recovered, Queen is reunited with his family, where he turns to a life of crime fighting. In the early stages of his vigilantism, Queen relies on heavy violence to vanquish his foes. Later in the series Queen ends up reestablishing himself with a proverbial code of conduct. The series itself focuses his time both fighting crime as well as flashbacks to Queen's time on the island, revealing the developments that occurred while he was lost.
Arrow's character was initially featured in CW smash hit 'Smallville' but The CW opted to refresh the spinoff series with a fresh start and new character. Arrow has been a highly touted show not only with great viewership ratings but also with critics, who otherwise might try to accuse The CW of mishandling the series. But anyone making these types of claims is likely trying a bit too hard to find something to hate about the show.
Arrow will find itself favored by fans of shows like Smallville and Netflix's recent Daredevil. But you're probably now wondering "where can I watch Arrow online?" We have broken down the places online where Arrow is available to stream.
Is Arrow on Netflix?
Update 9/28/2015 – The third season of Arrow will be streaming on Netflix October 7th!
Great news. Arrow is currently streaming on Netflix. The first two seasons of Arrow are available on Netflix for those subscribed to the service. The third season of Arrow will likely be on Netflix a few months after the season is done airing on The CW. We highly recommend watching Arrow NOW on Netflix, as Netflix has removed CW shows in the past. We're still reeling from when Netflix removed Smallville.
Arrow Streaming on Hulu
So for those of you who are currently watching Arrow on The CW but perhaps missed the past few episodes, Hulu currently has the most recent five episodes available to stream. No word as to whether or not Hulu plans on expanding their offering anytime in the near future.
Arrow on Amazon Instant Video
No free ride here, but you can currently buy individual episodes of Arrow on Amazon Instant Video
. With every episode available for purchase, Amazon Instant Video is a great option for those folks looking to fill in some holes in their current viewing or streaming of Arrow. Most episodes only cost $1.99 each, so not a bad option.
Arrow on iTunes
Similar to Amazon Instant Video, you can buy individual episodes of Arrow on iTunes for streaming. Best used to fill in individual episodes you have missed, if you're looking to watch entire seasons, we might still try and push you into a Netflix free trial if you're looking to stream Arrow.
Arrow streaming on CWTV.com
You can also currently stream the most recent episodes of Arrow online directly from cwtv.com's website for free. This is a lot like Hulu, which will allow you to get a glimpse of the show easily without having to commit to the other subscription services. But we're willing to bet you'll get addicted pretty quickly.
Consider yourself a bit more traditional? Enjoy the benefits of a physical DVD and all the special features included? You can always still buy them on Amazon
.
Watch the Arrow series trailer below: