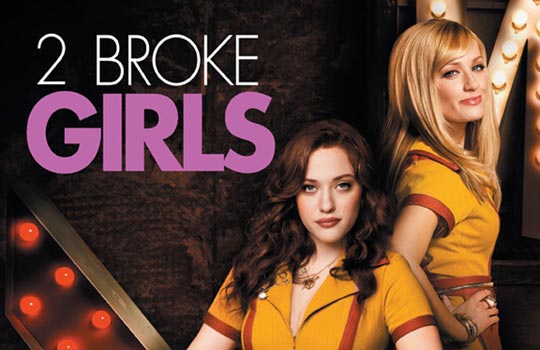 They're broke, there's two of them and they're girls. If you're a twenty to thirty something woman with a dead end job and a dead pan sense of humor you're probably going to love CBS' 2 Broke Girls. These ladies bring the laughs each week by portraying what many American women recognize acutely: a job serving food to unappreciative people day in and day out! But the pair make the best of it. It's a funny show that has a loyal following and has received a few people's choice awards recently.
CBS offers several different options for streaming 2 Broke Girls online for free. Here are the best ways to do it.
Watch 2 Broke Girls on CBS.com or Paramount Plus
CBS is actually way ahead of most networks when it comes to streaming options. You can access 2 broke Girls episodes anytime on CBS.com. You'll only get the latest season and they pull the episodes eventually so make sure you watch them as they air just in case!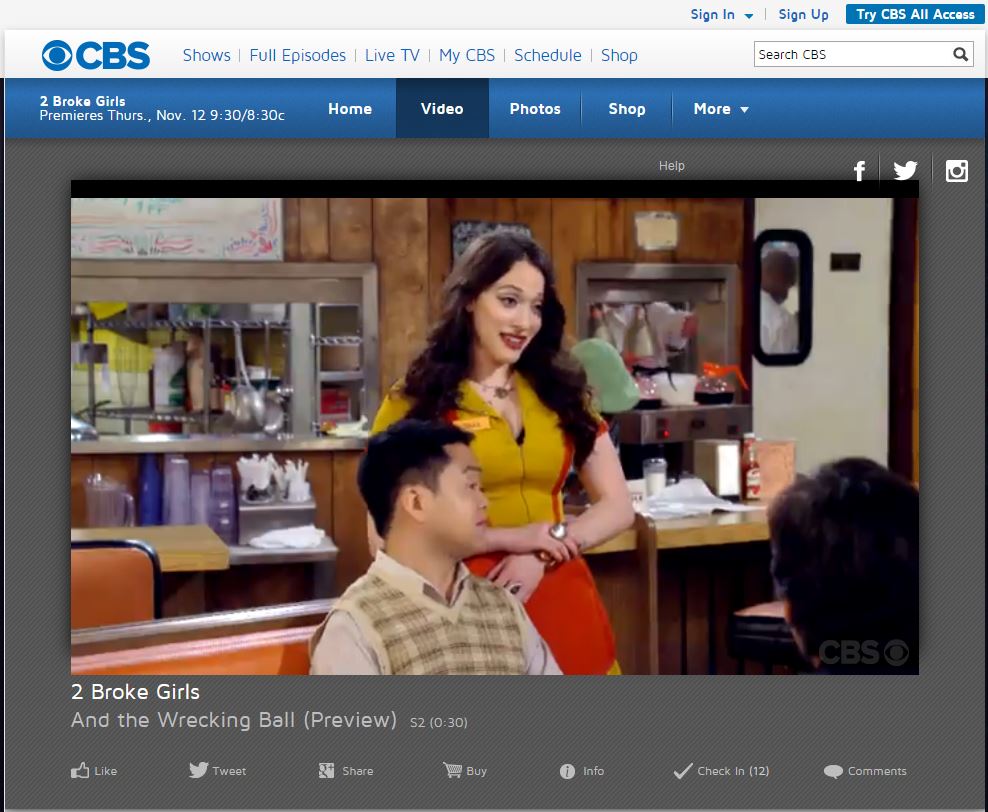 You can also stream 2 Broke Girls on their new service: Paramount Plus. It costs a few dollars per month but you'll actually get access to 2 Broke Girls and all other CBS content at your fingertips, anywhere, anytime. If you're watching a lot of CBS programming online then you might want to consider this paid option.  It isn't free but for some 2 Broke Girls fans it's probably worth it.
Is 2 Broke Girls on Netflix or Hulu?
Netflix has lost most of its streaming access to CBS programming including 2 Broke Girls. It is not currently available to stream, a quick search confirms.
Hulu isn't much better, though. If you search for 2 Broke Girls online you'll get a result but it's just a link back to CBS.com. Luckily you can stream 2 Broke Girls for free via that link but we wouldn't say that 2 Broke Girls is actually on Hulu for streaming.
Download Full Episodes of 2 Broke Girls
If you don't mind waiting for new episodes of 2 Broke Girls you can always download full ones online via your favorite digital retailer such as Amazon
or iTunes or even Google Play. Episodes are two or three bucks a pop but you know that's worth it for the amount of yucks you'll get from these girls.
You can also watch these episodes offline if that appeals to you. Amazon offers streaming as well as download options for all of their episodes, including 2 Broke Girls.
Illegal Live Streams of 2 Broke Girls
Sometimes it can be tempting to simply torrent, illegally download or stream 2 Broke Girls. While we know this will always be something people choose to do, we encourage you to check out the legal options because the viruses you'll most likely pick up on these streaming sites aren't worth the effort. They're also low quality and do not help to encourage the production of your favorite shows like 2 Broke Girls.
We hope one of the above options works for you. We're sure you'll be streaming 2 Broke Girls in no time.