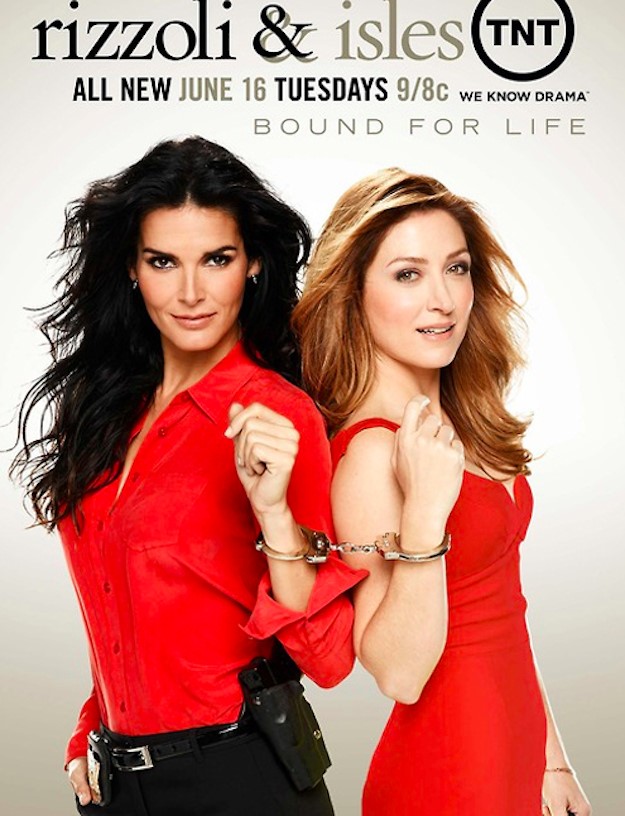 Rizzoli & Isles is a television series starting the lovely Angie Harmon as Jane Rizzoli, a talented police detective. The detective along with Dr Mura Isles work on solving gruesome crimes. The hour-long episodes are based on the popular novel series by Tess Gerritsen and premiered on July 12, 2010.
While not as gruesome and ugly as some people would like it to be the drama revolves a lot around the duo who work to solve crime on TNT. So, much so that you'd think they are a lesbian couple or at least have some attraction to the other. Winners of the Young Artist Award (2012) and People's Choice Awards (2014-16), this is a must watch for any millennial who feels attracted to the world of psychopaths.
So how do you watch Rizzoli & Isles live and online? That's what we've going to get into below.
Watch Rizzoli & Isles via TNT's App
If you're already a subscriber to TNT via your cable service provider and want the ability to stream as you go, then start by visiting TNT's official website or download their app. The app and website allow you to stream TNT live or watch episodes of Rizzoli & Isles for free. However, there is no way to use either of these features if you're not a subscriber, though you could try your hand at borrowing and see how that works out for you!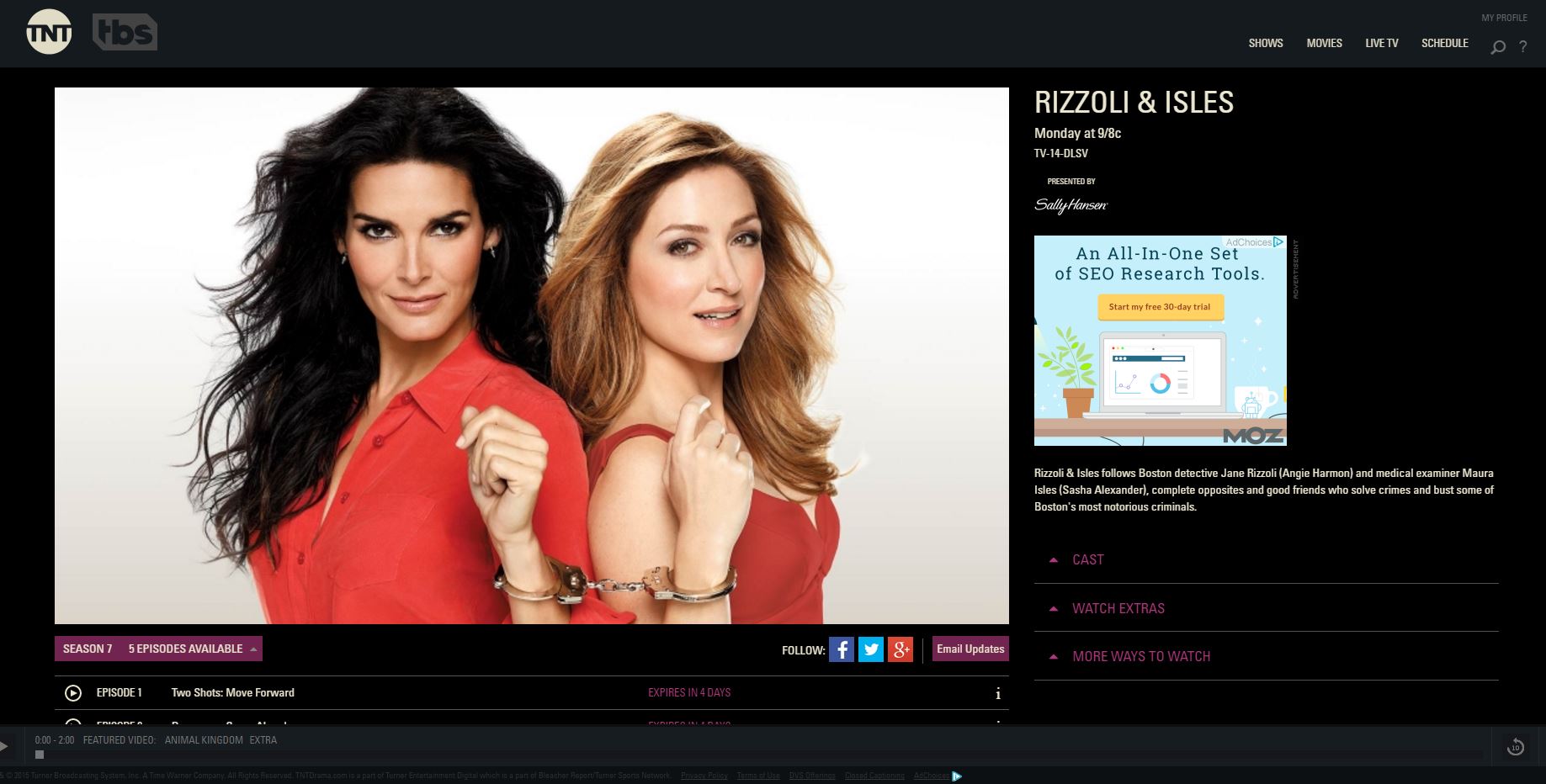 Rizzoli and Isles Live on Sling TV
You can watch Rizzoli & Isles live free online on Sling TV thanks to their 7 days' free trial. Once the trial is over you can pay $19.99 a month and stream it at the time it is aired on TNT. Thanks to Sling TV being a full blown cable service replacement you also have access to dozens of other channels and programs.
Head over there now to check it out and sign up for the free seven day trial.
All Seasons of Rizzoli & Isles on Amazon Prime
Amazon Prime has all the episodes past and present of Rizzoli & Isles available. Though the latest episodes are not available on the day, they are broadcast on TNT, but the ability to download them to your device means you don't have to remain continuously connected. But at $2.99 an episode we think it's a little too pricey and certainly not free by a long shot. Also, if you're one of those people who wants to watch it before anyone else, this is not a good option for you.
Is Rizzoli & Isles on Hulu and Netflix?
Rizzoli & Isles is not available on Netflix and will not be available in the foreseeable future after the deal they were discussing with TNT broke down. However, we found the first season of Rizzoli & Isles on Hulu, and there is a possibility that future seasons will also show up now that the network has a deal with Hulu. Though how long it will take is anyone's guess. If you've already watched the first season and have no desire of watching it again, then Hulu is not a good option.
How else can you watch Rizzoli & Isles live for free?
Apart from the methods above, there is no legal and free way to watch it. However, if you were so, hell-bent on breaking the law you can find numerous free, foreign streaming websites with a Google search.