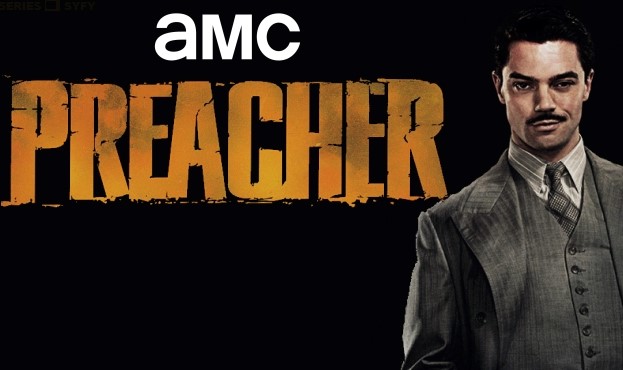 AMC's Preacher is based on a 90's comic book of the same name, but we bet you haven't read it! However, if you're not a fan of comics you'll still want to watch Preacher because most serials created by AMC are pretty good.
The Preacher is about a priest (obviously), who has been possessed by some entity who takes him on a never ending road trip to find God. We assume that the entity probably escaped from the big loony bin in the sky. The series is filled with shock gore, lots of faith shattering and witty humor.
Now that we have you interested in watching Preacher for free, below are a few legal methods followed by methods we advise against. Keep in mind that watching preacher online for free is not exactly 100% free if you do it legally but then what is?
Watch AMC and Preacher Live on Sling TV
One of the best ways to watch Preacher is via Sling TV. AMC has long been a favorite for Sling TV subscribers and unlike regular cable, you don't have to be tied down to the physical television set. You can stream Preacher live via the Sling TV app across all your mobile devices. So, whether you're on the john, commuting to work, or just smoking weed with friends there is no reason to rush home to catch the latest episode of Preacher.
$20 a month bundled with a 7-day free trial is one of the biggest reasons to get in on the action right now.
Head over there now to check it out and sign up for the free seven day trial.
WATCH PREACHER WITHOUT CABLE ON AT&T TV NOW
One of the newest streaming services, AT&T TV NOW is a great replacement for those without cable interested in still watching their favorite shows without expensive cable packages. You get a 7 day free trial that doesn't require any long term contracts so you can cancel at any time. This is a great option for Preacher and other AMC shows, alongside dozens of other channels!
Watch Preacher with the Official AMC App
AMC's official app allows you to stream Preacher for free, but there is a catch! You will have to be a subscriber to AMC via your cable television provider. However, if you're looking to stream Preacher online and for free across your iPad, iPhone, Android phone among many other without spending money then you probably don't want to buy a subscription or buy a television for that matter.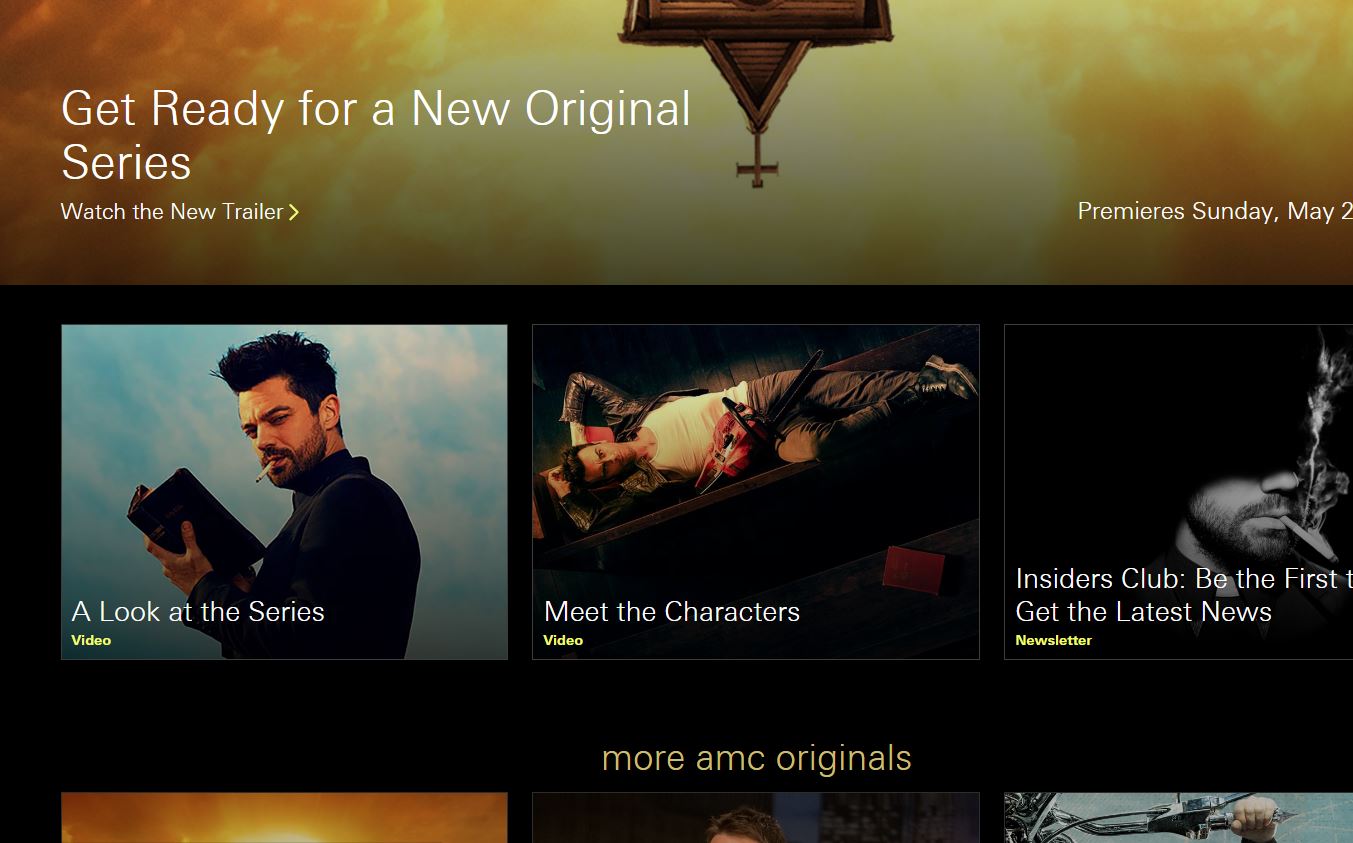 Alternatively, as a broke hipster, you could beg friends and family members to get a subscription and then share the details with you. Probably pitch all the great shows that AMC airs and maybe then someone will throw you a bone.
Is Preacher on Netflix or Hulu?
Preacher isn't on Amazon Prime, Netflix, iTunes and Google play…but any one of these sites may soon be given the rights to stream Preacher for a fee, usually around $3 an episode. Once it is, you'll be able to download full episodes there.
Nefarious and ill-advised Methods of Streaming Preacher
There are numerous websites that stream channels for free from places like Russia, Uganda and Vietnam. The websites that stream Preacher for free are breaching copyright law but then again it's free…or not. Free streaming websites will install viruses, spyware and numerous other malicious programs that will hack your identity and your bank.
If you're still hell-bent on breaking the law a simple Google search for "Free AMC streaming online" or "Watch Preacher for free online." That should help you find many of these websites but we can't recommend them, obviously.
As for us, "Thou shalt not breach copyright law!"