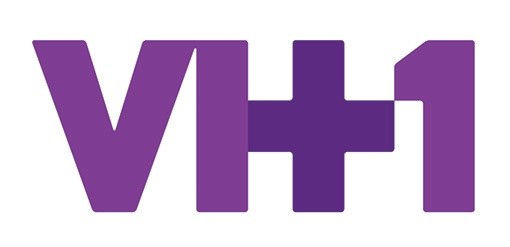 VH1 is considered the MTV for an older audience. Based in New York City and owned by Viacom Music and and Entertainment Group it initially launched in 1985 taking the place of Turner Broadcasting System's music channel. Shows like Basketball Wives or America's Next Top Model now play on the network.
Most people may not know this, but VH1 was created by Warner-Amex Satellite Entertainment, which was a division of Warner Communications and owns MTV. Now both MTV and VH1 are a part of Viacom Media Networks. As of late VH1 has started broadcasting more music related programming than music videos with shows like Behind the Music and I Love series. VH1 is watched in 92.6 million American households…talk about being music fans.
If you're a music fan and want to keep up to date on the latest happenings but don't want to deal with cable, then here is how you can watch VH1 live online for free.
Stream VH1 Online with Philo
Want quick access to VH1 without even entering a credit card? Philo has you covered, with a 48 hour free trial. All you have to do is type in your phone number and you can start streaming. Click here to get full access to the dozens of channels they stream live.
Sling TV has VH1 Included in their Normal Package for Free
Sling TV is not another cable television channel as the name may imply! Sling TV is, in fact, a cable television replacement for all the millennials out there who want the ability to stream all their favourite content directly and live on their mobile devices.
Sling TV currently offers VH1 as part of its basic package which includes dozens of other channels just so that you know. So, you can quite literally stream VH1 live online for free…well nearly free because there is a $19.99 a month subscription fee for a whole list of channels. But other than that you don't need any additional equipment and don't have to pay anything more.
Head over there now to check it out and sign up for the free seven day trial.
Access VH1 with Hulu
Hulu, one of the biggest names in streaming TV, offers a free trial, meaning you can stream your favorite shows live without an expensive cable package. They also offer a great back catalog of shows while streaming.
Stream VH1 Without Cable Using AT&T TV NOW
If Sling sounded good to you AT&T TV NOW might be even better. It's a little more expensive than Sling but you get a couple channels they don't have like Fox News, for example. Oh, and of course you'll get VH1, CMT and MTV streaming as well. You get a 7 day free trial here too so give that a try.
Stream VH1 via the Official Channels
The official VH1 website allows cable subscribers to the channel to enter in their credentials and watch past and current episodes of all their shows. The iOS only VH1 app also allows iPhone and iPad users to stream previous episodes, interviews, chat, tweet and enjoy a host of interactive features all the while watching their favourite programs. If you're an Android user by any chance, VH1 considers you to be way too young and so there is no app for you, unfortunately. You also cannot stream VH1 live online for free via the app, even live performances!
PlayStation Vue has VH1 Online as Well
No, the Vue is not another console or a game if that's what you were thinking. It is not even another add-on device! Vue is a service by Sony, which is compatible with the PlayStation 4 and numerous other devices such as iOS and Android based handhelds. It currently streams dozens of channels including VH1 live online. All you need is a broadband internet connection and a subscription to start rocking to your favorite tunes live on your iPad or any other handheld for that matter. However, at $39.99 the Vue is a lot more expensive than Sling TV! But maybe worth it if you like switching from your game to your favorite show every now and then.
Is it possible to stream VH1 live online for free?
I bet every failed musician who lives on the streets may ask this question and the answer is yes! But you want to support the music you love, right? Try one of the above options.
Last Updated on by Exstreamist