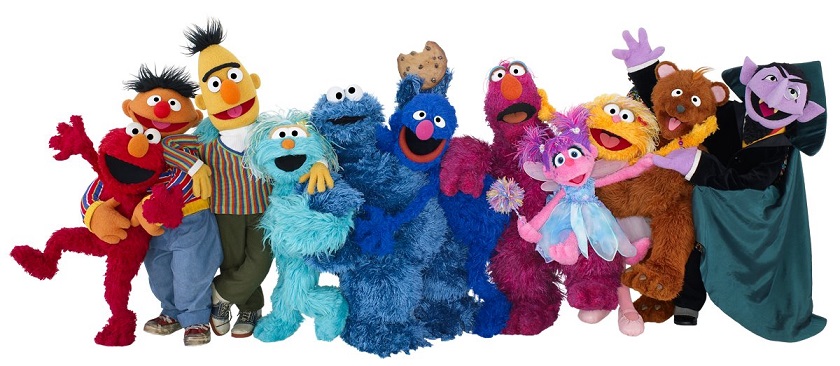 There is no kids' show more prolific or successful that Sesame Street.
Sesame Street has been airing for 45 seasons, teaching generations of children about numbers, the alphabet, being kind to people, and countless other tidbits of life advice. The show has been well ahead of its time with progressive educational programming that offers resources to just about every parent raising kids.
A mid 90s survey determined that over 95% (!!!) of children had seen Sesame Street at some point in their childhood, meaning Sesame Street's influence has bee nearly universal in people's lives. Not to mention the critical acclaim the show has received, including over 150 Emmy Awards and 8 Grammys.
So where can you watch Sesame Street online? Because many parents have become more technologically advanced, resulting in the show's creators giving people the option to stream Sesame Street online.
Watch Sesame Street Live with Sling TV
Another great option is a bit of a larger commitment. Sling TV is a new alternative to Cable that allows you to subscribe to several channels for a mere $20, including Sesame Street on HBO. It gives you live television so you can watch online just like you would on a traditional television. Head over there now to check it out and sign up for the free seven day trial.
Is Sesame Street on Netflix?
So Sesame Street is on Neflix, but in limited quantities. You can watch many of the Sesame Street specials like "numbers & letters" and "Elmo and friends" among about a half dozen others. There is certainly plenty of content to offer parents streaming instantly on the service, so new parents never fear. Odds are your child will attach themselves to one or two episodes anyways, meaning you can watch it on repeat dozens of times before they need a new one, right?
Sesame Street on Hulu
Hulu has Sesame Street streaming as well, with Hulu Plus subscribers having access to 60 episodes of the series for their viewing pleasure, alongside numerous specials such as El Mundo de Elmo, a Spanish language spinoff of the English series. Without a Hulu Plus subscription, you can connect your TV provider to gain access to the series as well.
Sesamestreet.org has lots of clips as well
Looking to teach your kids a bit about how to use a computer at an early age as well as give them some friendly content to watch? Sesamestreet.org has you covered! The fun games and interface make for a great intro to technology for your kids, certainly worth checking out. PBSKids.org is another great option for other PBS offerings online.
Amazon Prime Instant Video streaming Sesame Street
With an Amazon Prime subscription, and thus access to Instant Video, you can stream Sesame Street directly through that service as well. With the five most recent seasons available to stream alongside specials such as 'Sesame Street Classics' and "Learn Along with Sesame' Amazon should have plenty episodes of the series online for you to watch with your kids. For those of you more traditional you can also buy the DVD collections if you're looking for something more permanent. 
What about Google Play and iTunes
You can pay per episode or for entire seasons of Sesame Street through these services, but with as much access to other online streaming services, this seems like a pretty expensive option. But if you just need an episode or two, you can certainly download them here.