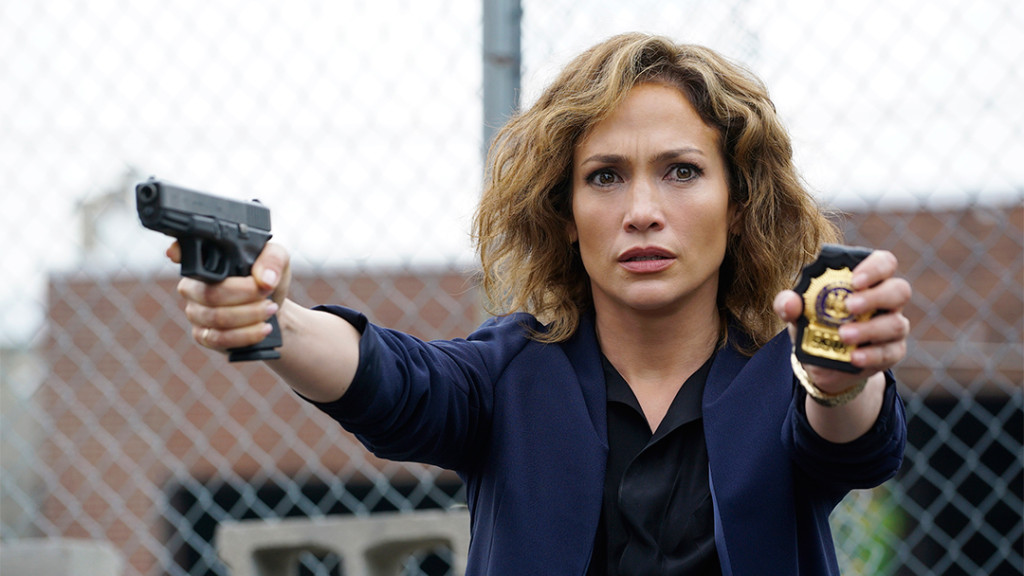 Jennifer Lopez is what you'd call a triple threat. She can sing, dance and act. Well, that last one might be a small debate but she's certainly better than the mainstays that usually grace network dramas, let alone police procedural. Put her next to Ray Liotta and you've got yourself a decent show here on NBC drama. Shades of Blue is getting decent ratings and it's been renewed by NBC so it won't be a one off program.
There are several different ways to watch NBC programs online including Shades of Blue. Here are some of the most convenient ways to get the job done.
Watch Shades of Blue LIVE with Sling TV
NBC shows are now on Sling and that includes Shades of Blue! Sling is a cable alternative that includes networks such as BET, Syfy, MTV and TNT among many others for a low price and doesn't require a commitment. Head over there now to check it out and sign up for the free seven day trial.
Is Shades of Blue on Netflix or Hulu?
Shades of Blue us currently not on Netflix. It's too new and Netflix doesn't do well with new shows like Shades of Blue. Some NBC content is on Netflix, though so keep your hopes up that eventually Shades of Blue gets onto instant streaming someday soon.
Hulu does have Shades of Blue available for streaming. The whole current season can be found there but make sure you eat it up fast because once the second season drops the first season will dissapear, most likely. That's how many shows work on Hulu at the moment so this should be no surprise to regular Hulu users.
Watch Shades of Blue on the Official Website or with the NBC App
If you head over to NBC.com you'll see that they have full episodes of Shades of Blue available to watch online anytime. You'll have to sit through some commercials, of course, and you only get access to the most current season of Shades of Blue. But you don't need to download anything, install an app or subscribe to get access. So this is the method of choice for the casual Shades of Blue fan who just missed an episode or two.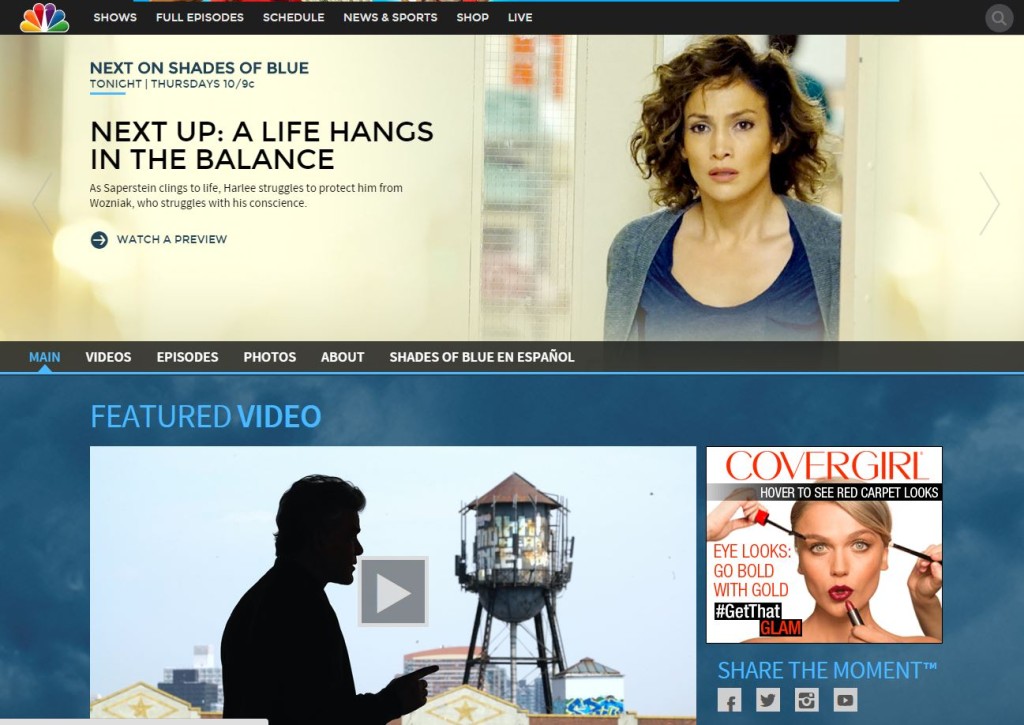 The NBC app works almost identically to the NBC website. You can watch current episodes of Shades of Blue online and stream them anywhere for free but you have to deal with commercials and only having the current season. But either one of these streaming choices is legit and totally free.
Download Full Episodes of Shades of Blue Online and Live Stream
If you'd rather own episodes of Shades of Blue just head to your favorite digital retailer be it Amazon, iTunes or Google Play. Episodes are two or three dollars each but they are available to live stream offline as well so that might mean something to you travelers out there who might not have reliable wifi at all times.
Don't Pirate Shades of Blue – Jennifer will Know
If you steal Shades of Blue online and download it illegally, JLo will know. She'll come to your house, kick in the door and slap the remote out of your hand. Okay, no she probably won't do that but there are a few different legal options for watching Shades of Blue online so you should stick to those, for sure.