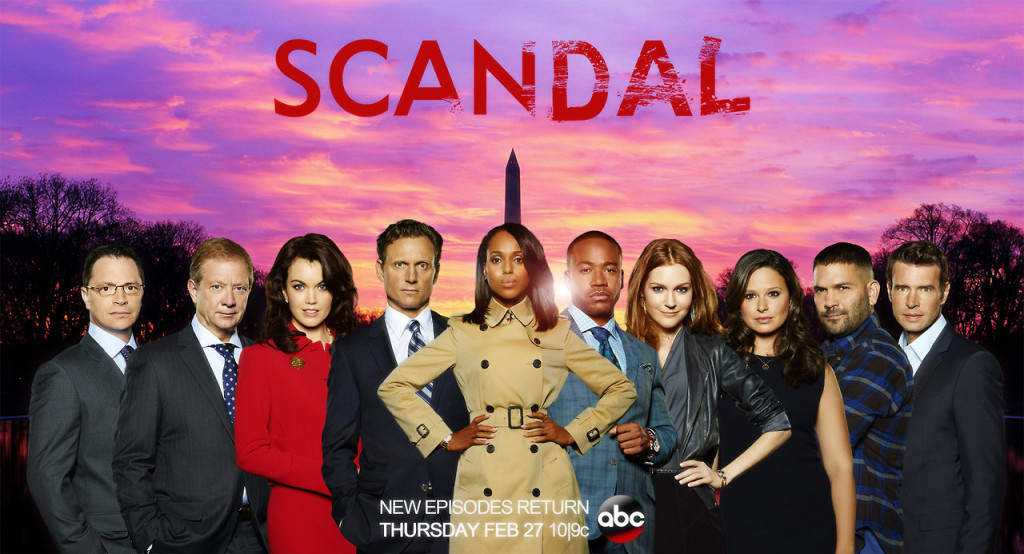 It seems like every famous person in the world runs into a Scandal at one time or another. But unfortunately for them, they don't have Kerry Washington on their side to take care of business. If you need a meeting with the President of the United States all you have to do is get her to stare someone down and yell at them a bit. Lines like "tell POTUS to MAKE time!" litter this show so be prepared for some real gems.
ABC has several different streaming options for Scandal as well as the rest of their show library. Let's walk through some of them so that you can pick the most convenient streaming options for your Scandal viewing pleasure.
Watch Scandal Live with Sling TV
Another great option is a bit of a larger commitment. Sling TV is a new alternative to Cable that allows you to subscribe to several channels for a mere $20, including ABC and Scandal. It gives you live television so you can watch online just like you would on a traditional television. Head over there now to check it out and sign up for the free seven day trial.
Watch Scandal with DIRECTV NOW
Yes! you can live stream all the latest episodes of the show with a DIRECTV NOW subscription. The service works like Sling TV except for being slightly expensive at $35 a month but you're not charged for all the data used when streaming. The DIRECTV NOW app for smart devices like smart phones and tablet PCs ensures that you can stream on the go. Apart from watching Scandal the service opens you up to a world of entertainment, news and sports.
Try DIRECTV NOW Free for 7 Days
Is Scandal on Netflix or Hulu?
Most seasons of Scandal are available on Netflix about a year after they premiere on ABC. At the time of this writing this is the case but the way these deals shift and change over the years Scandal may not be on Netflix at any time. Watch it there while you can!
Hulu also has access to Scandal. You can watch all of the most recent season on Hulu whenever you want with your subscription. But make sure you watch them quickly because once the newest season stops airing you won't be able to stream it on Hulu.
Watch Scandal for Free Online with Watch ABC App
You can also head over to ABC.com and watch any of their programming there, along with commercials for free. Scandal, is of course included in that equation and you don't actually have to download or install anything to make this streaming option work. You can even watch Scandal on your phone with just a browser this way. Again, only the newest episodes are here so if you want the older episodes of Scandal streamed to your phone keep reading.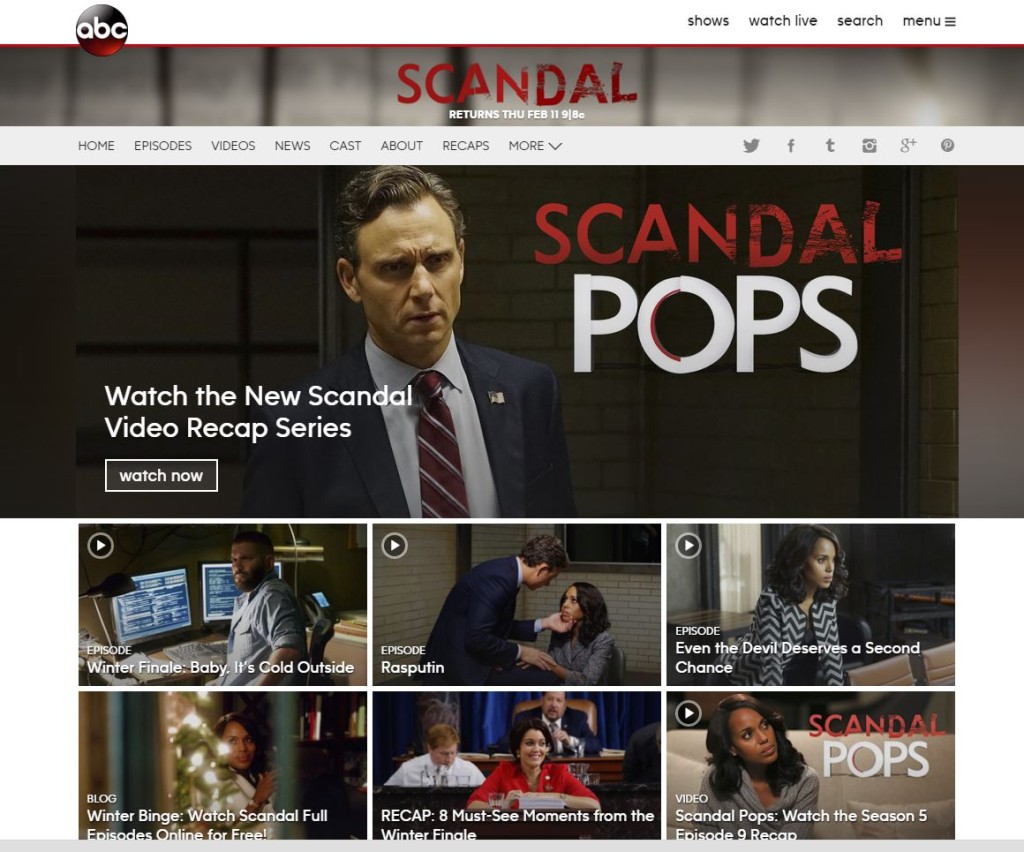 The official ABC App is also a great option. It's a slimmed down, focused version of the website so if you prefer that experience to your browser then download Watch ABC.
Download Full Episodes of Scandal Online
If you're more the type of person who likes to own your favorite shows like Scandal you should consider purchasing them at an online retailer such as Amazon, iTunes or Google Play. They'll cost you anywhere from one dollar to three dollars per episode but you get to own them in your digital collection forever.
Then again, there's always the DVD and Blu-Ray collections that you can pick up from Amazon for a reasonable fee
. That's not exactly streaming Scandal online but it may get the job done for the collectors out there.
Live Streaming Scandal, The Legal Way
There are many sites out there that purport to stream Scandal live and free. Be wary of these websites because many of them not only don't have Scandal at all, they'll try to infect your computer with a virus that will last for quite some time. Use one of the above methods to stream Scandal online and you'll get a much better experience overall.
We hope one of the above options gets you streaming Scandal legally, quickly and easily. Comment below if you have a better option.