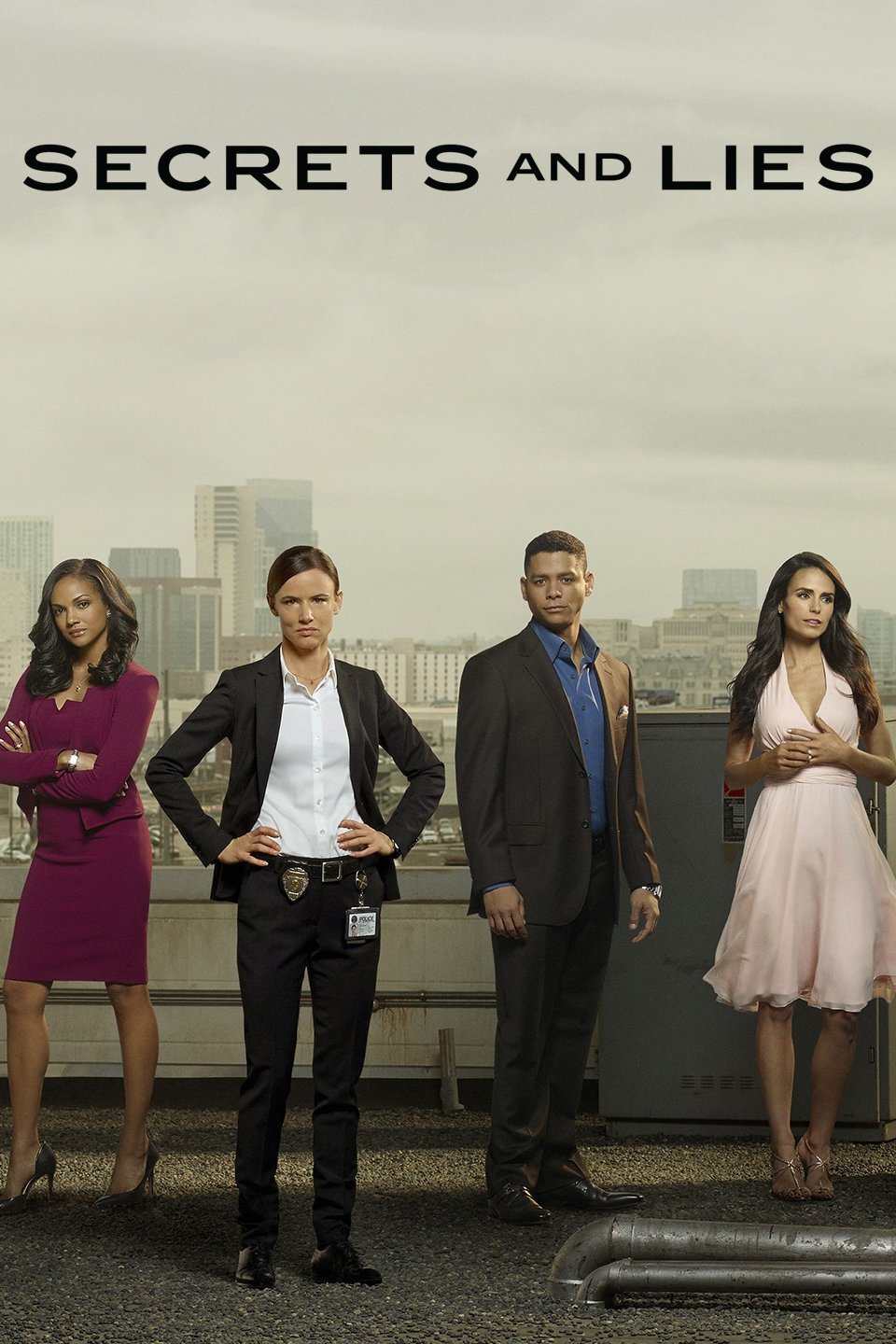 If you fancy a bit of mystery coupled with drama and action, then ABC's Secret and Lies is everything you can ask for but not more! Developed by Barbie Klingman the initial season focuses on Ben Crawford played by Ryan Phillippe who is the prime suspect in the murder of a young kid. The second season is more about Eric Warner played by Michael Ealy who has inherited a private equity firm after the mysterious murder of his wife. Detective Andrea Cornell investigates both cases. The show tends to line up all the usual suspects at first a lot like an Agatha Christie novel, and you never know what's going to happen till the very end. Riveting indeed but probably not for a millennial seeking cheap, gory thrills so if you're a fan of 'Friday the 13th' or 'The Walking Dead' then this is not the show for you.
Below we outline how mystery freaks can stream Secrets and Lies online for free!
Watch Secrets and Lies Online Using the Official ABC App and Website
The ABC app and official website allow subscribers to the channel to stream serials like Secrets and Lies to their devices for free. Just about every serial / program aired by ABC is free to watch via the app and website. You can also stream past episodes of shows like Speechless, The Muppets, etc. However, without a subscription, the official app and website will not work for you. But all is not lost as there are other methods of streaming secrets and Lies online for a low price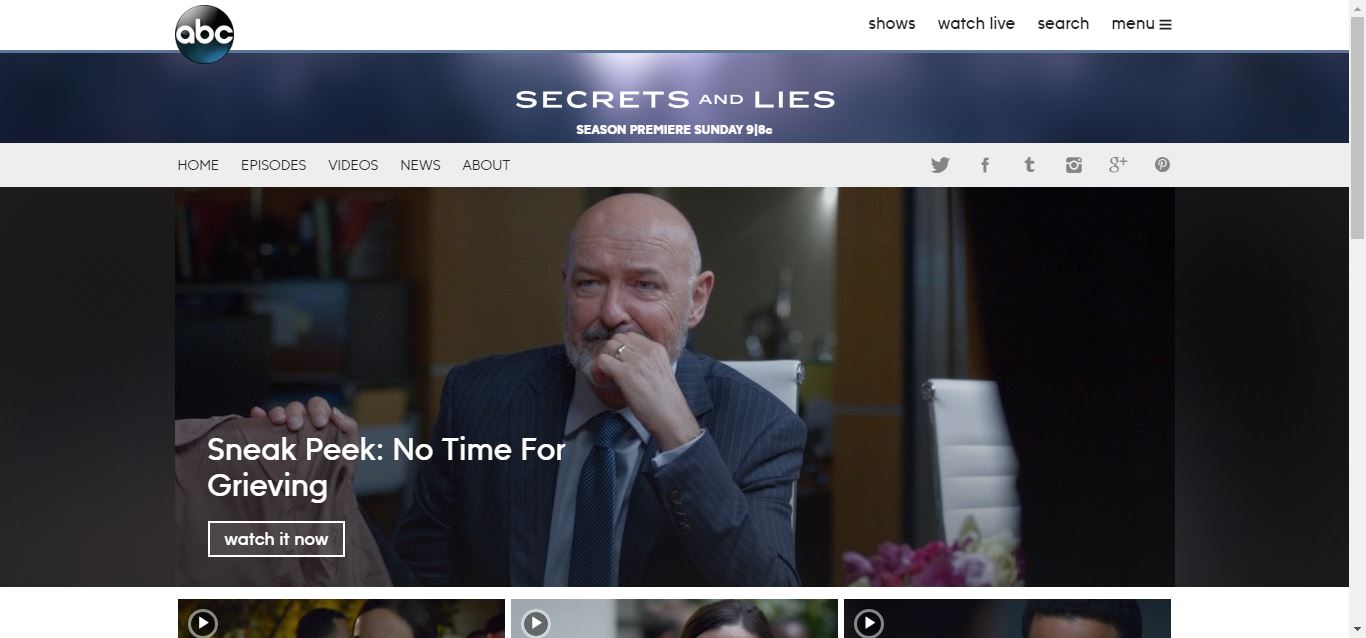 Live Stream Secrets and Lies with Sling TV
Want to stream Secret and Lies along with the NFL, HBO, ESPN, etc. live? Then you'll want to subscribe to Sling TV. The service allows subscribers to stream live television to their mobile devices via the Sling TV app and that too for an ultra-low price which starts at $20 a month. So, with Sling TV you won't miss when the butler gets caught!
>> Sign Up for Sling TV and Secrets and Lies Online Live for 7 Days Free <<
Streaming Secrets and Lies on Netflix, Hulu, and Amazon
It's unfortunate that Netflix subscribers are yet again deprived of another great ABC serial. You can't even find Secrets and Lies on DVD if you decided to rent it from Netflix which is a bummer! However, on the upside, the first and second season of Secret and Lies are available for streaming on Hulu. The beauty of Hulu is that you can stream on just about any device as well as pay a bit extra to skip through the commercials.
If you want to download episodes or the complete season of Secrets and Lies in HD, then you can't go wrong with Amazon Prime. At $2.99 a pop for an episode, it's not exactly cheap for the deadbeat son or daughter of a truck driving hillbilly.
Other Ways of Streaming Secret and Lies for Free
We have yet to come across of any free and legal ways of streaming Secrets and Lies. Also, most free methods will end up with you being cuffed in the back of a cruiser! Not exactly fun…
Last Updated on by Exstreamist