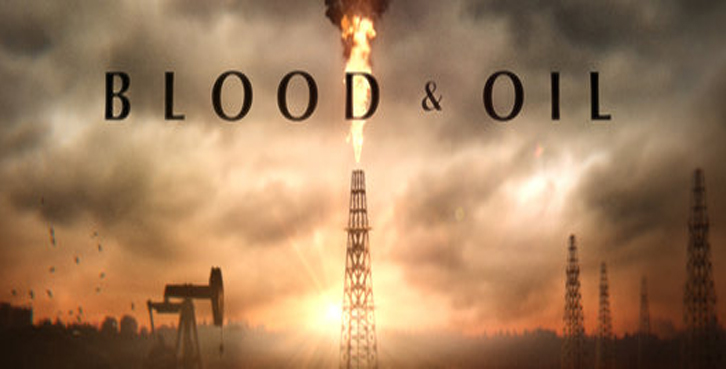 This might be one of those shows that you could figure out its premise just by knowing the title. Blood and Oil is about a couple that moves to an oil town and is confronted by a major tycoon while there. They have to choose between money and their family as they wind their way through the seedy world of oil drilling.
The show is timely since we're all wondering what's going to happen with the oil barons as they lose their grip on the world economy. You can watch Blood and Oil several different ways as ABC is pretty friendly with internet streamers these days. Here are a few different streaming options.
Is Blood and Oil on Hulu or Netfix?
Netflix doesn't usually have newer programming. Blood and Oil may arrive on Netflix sometime in 2016 but for now it's not available at all on the streaming platform.
Hulu, on the other hand does have Blood and Oil the next day. You'll have to watch commercials unless you're a commercial free subscriber of Hulu. Blood and Oil should pop into your queue the following day if you're following the program on Hulu.
Watch Blood and Oil on the Official ABC Website & App
ABC has a great web portal that allows you to watch almost all current programming online anytime you want, including Blood and Oil.  You'll have to watch a few commercials and deal with some buffering but it's all free and you don't have to subscribe to anything.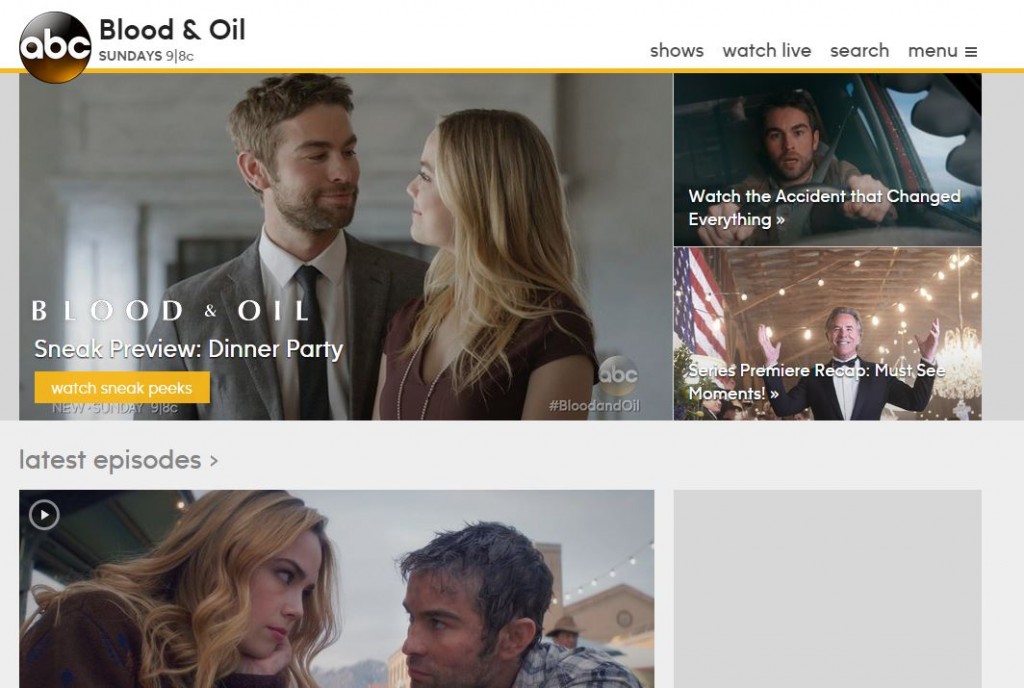 Watch ABC is the official app and it functions similarly to the Blood and Oil website where almost all current programming is at your fingertips as long as you don't mind watching some commercials. Grab that for iPhone, iPad or Android devices for free and start streaming Blood and Oil.
Download Full Episodes of Blood and Oil to Your Computer
If you're really, really patient you can always wait until full episodes of Blood and Oil make their way to Amazon or iTunes. From there you can download them one at a time, or a season at a time for about three bucks per episode in HD. If you're a traveller and watch offline a lot then this could be the perfect solution for you. The problem here really is the time. Blood and Oil airs in the fall and you might have to wait until the following spring of the next year to watch your show.
Is there a Blood and Oil Live Stream that's Free?
ABC does have a live stream website that would let you watch Blood and Oil as it airs but you have to be in a location that supports it. Check out the site for yourself and see if your local ABC station allows for live streaming. If not, contact them and tell them you want your Blood and Oil live and free online!