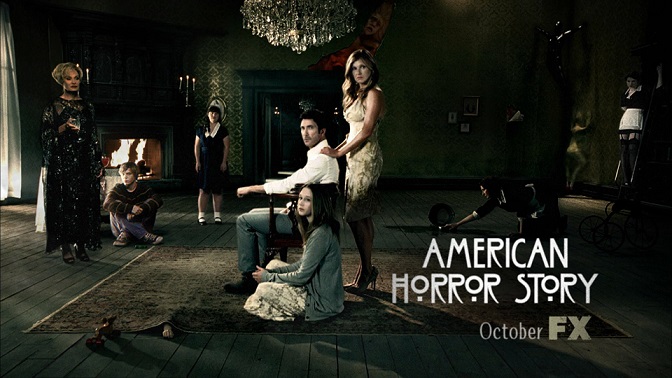 Update 9/10/15: Watch the American Horror Story: Hotel trailer here:
American Horror Story is one of the most fascinating shows on TV. Not specifically because of the content of the series, we'll get to that later, but more the format. American Horror Story breaks each of its seasons into their own plot lines and characters, a major risk considering the necessity to develop a compelling story and trust the roles of each character to carry each new season to success. The anthology styling of the show has been mostly celebrated, but it has caused harsher criticism to find itself placed on seasons that curry less favor than others.
In other words, when the season is good, it's really good, but when the season is perhaps a bit less compelling, the format of the show finds itself brutally shredded in each critique. One of the last negative things we'll mention is that this format does sometimes make it a bit harder to immediately get into each season, as the first couple episodes of each AHS season take time to develop everything from square one.
Fortunately for everyone, including the American Horror Story creators, overall the show has been well received both by fans and critics alike. Each season containing an overall theme, such as oppression, infidelity, discrimination, etc. With four seasons now complete, FX did announce a fifth season of American Horror Story will premiere October 2015 and the producers have already stated it will be a huge "reinvention of the series."
For those hoping to stream American Horror Story online, below are the places where you can watch it to get all caught up. The four available seasons are named Murder House (season one), Asylum (season two), Coven (season three), Freak Show (season four), and the fifth currently un-aired season will be called Hotel.
Where to watch American Horror Story online
Watch American Horror Story Live with Sling TV
Another great option is a bit of a larger commitment. Sling TV is a new alternative to cable that allows you to subscribe to several channels for a mere $20, including American Horror Story. This is a great way to watch the horror show online even if you don't have a cable subscription. It gives you live television so you can watch online just like you would on a traditional television. Head over there now to check it out and sign up for the free seven day trial.
>> Sign Up for Sling TV and Watch American Horror Story Online for 7 Days Free <<
WATCH AHS LIVE WITHOUT CABLE WITH AT&T TV NOW
AT&T TV NOW's service is a bit newer but has all the channels you're probably looking for. ESPN, FX, AMC and dozens of other channels. You get a 7 day free trial so you have nothing to lose. No contracts required, and it looks like they've got some introductory deals to get started. Give it a shot if you want to watch American Horror Story online.
Netflix: The first three seasons of American Horror Story are streaming on Netflix, with the fourth set to start streaming relatively soon. Netflix has a great relationship with FX, so we expect American Horror Story on Netflix for a while.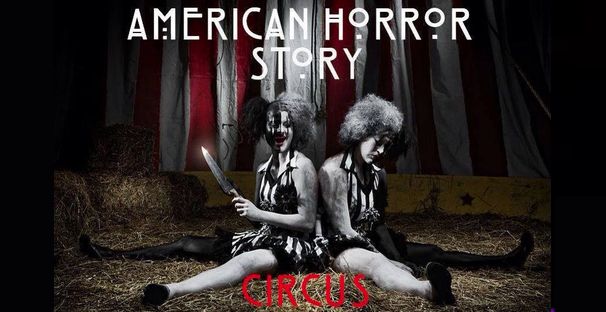 Hulu: American Horror Story's first three seasons are streaming instantly on Hulu for plus subscribers. American Horror Story's fourth season is not currently on Hulu, but just like Netflix we're pretty sure it should be on Hulu soon.
Amazon Instant Video: American Horror Story is streaming for Amazon Instant Video subscribers, or if you're not a subscriber, you can buy individual episodes or streaming seasons for $2 or $30, respectively. Most importantly, you can watch the fourth season here. iTunes: Similar to Amazon, you can watch American Horror Story on iTunes if you're willing to pay $3 an episode or $34 an season, so a bit more expensive.
The fourth season is also available here as well. Strangely… American Horror Story is NOT available on FX Now, which we find really odd as it's certainly one of FX's flagship shows.
 We reached out to FX to ask them about their reasoning on this one, but have not heard back. We'll certainly update everyone when we hear back. For those interested in fully robust behind the scenes features and deleted scenes, with perhaps a bit of an old school tint, you can buy the complete seasons on DVD
.