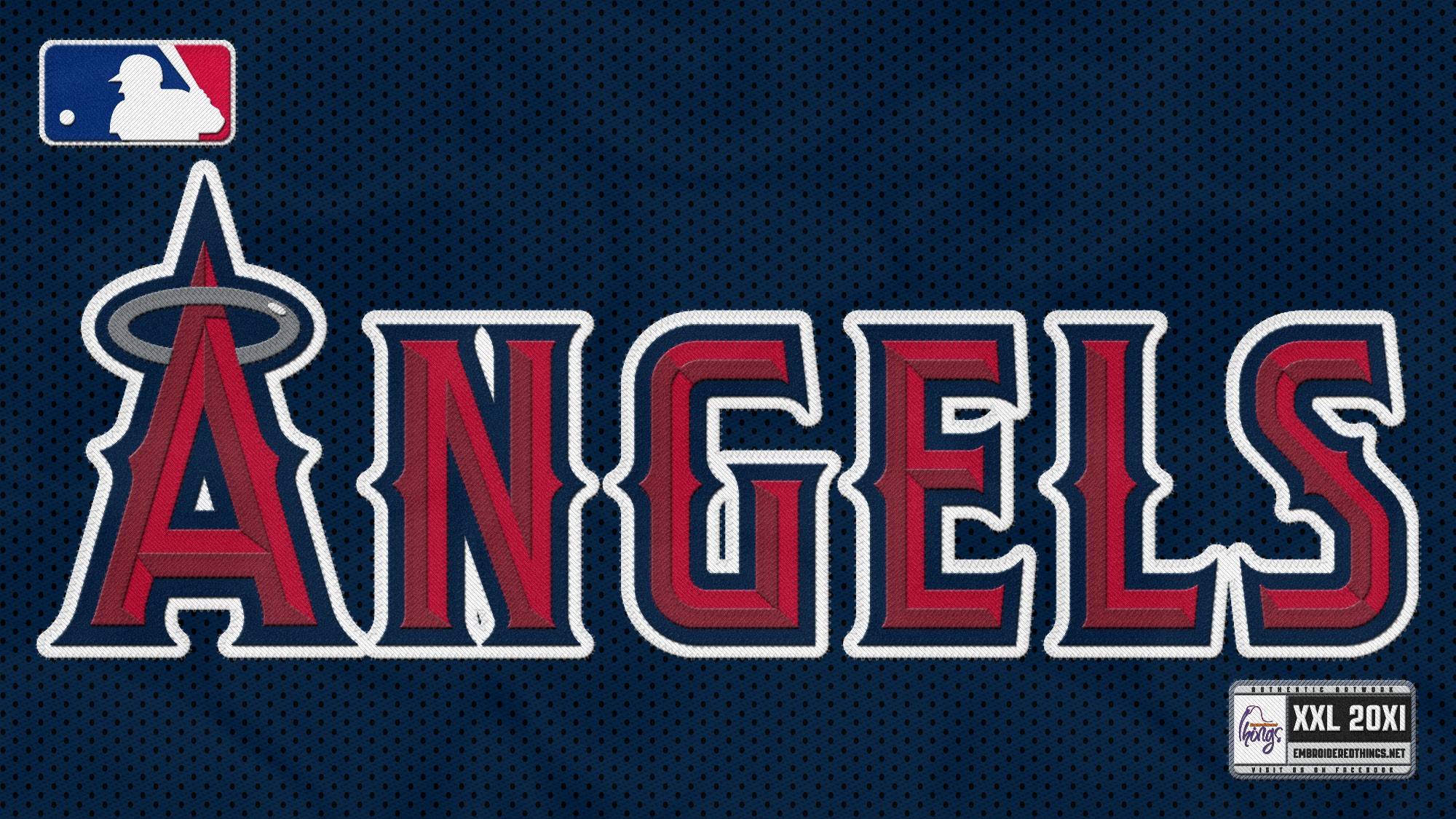 The Los Angeles (now Anaheim) Angels have one of the largest fan followings of all teams. The team won the 2009 AL West division championship (beating out the Mariners, Rangers and Athletics that year) for what was the third season in a row. Then 2013, was yet again the fourth year in a row when the team didn't make it to the postseason, though it was the 11th straight year with the Angels being able to draw over three million fans who were in attendance. This fact alone meant that there were 30 seasons attended by at least 2 million fans…talk about being fan magnets!
Though the Los Angeles Angels have often been the center of various controversies, the fans never left their side. That's why they are one of the most watched teams and a big reason why Americans have cable in the first place.
If you are an Angles fan and are looking to cut the cord and stream the Los Angeles Angels online, we dive into the best options below.
Sling TV The Only Live Streaming Option without Blackouts
Sling TV is a cable alternative but which requires a broadband internet connection. Once you have a subscription to Sling TV, which costs a mere $19.99 and a broadband connection, you can stream the latest Los Angeles games online via ESPN and ESPN2. Regardless, of if you're living in Los Angeles or any nearby hillbilly trailer yard, you're not going to be blacked out.
The Sling TV app for iOS and Android allows you to stream directly to your mobile device on the go. There is a 7-day free trial being offered by Sling TV which should help you get a feel for the service.
Head over there now to check it out and sign up for the free seven day trial.
Live Stream The Angels Game with a DIRECTV NOW Subscription
Sick and tired of missing an Angles' game because you're never at home? Well then maybe you should subscribe to AT&T's DIRECTV NOW cord cutting service. The DIRECTV NOW app for mainly iOS and Android devices allows subscribers to the channel to live stream a truck load of sports channels including MLB TV so you can be assured of never missing another Angeles game again. Plus, AT&T is throwing in free data for streamers using the service. Check out the service for free by clicking on the button below.
Try DIRECTV NOW Free for 7 Days
Use the Official MLB App to Stream the Angels
MLB TV is probably one of the most successful cable television channels in recent history. It is estimated that the channel has millions of subscribers many of whom are Angeles fans. However, there are some Angeles fans like ourselves who want to stream MLB TV. So, if you have a subscription to their channel already via cable, you can enter in your credentials at their website or app and start streaming.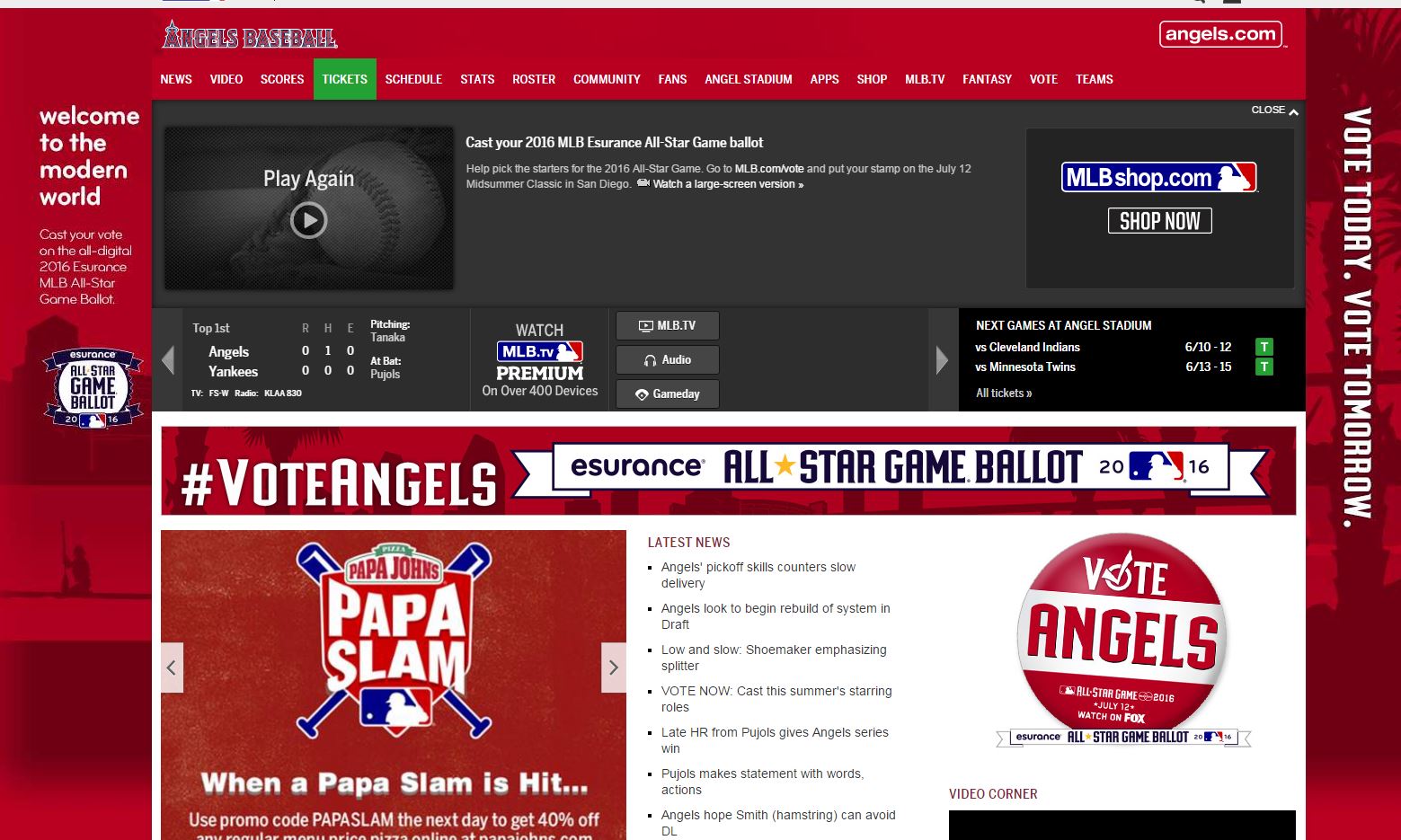 Folks who do not have television or cable for that matter because they rather stream on the go can subscribe to MLB TV for just $19.99 a month…but there is a catch! You cannot stream the Los Angeles Angels online and be living in Los Angeles or any nearby cities because you're blacked out. So, you'll probably need to go on a road trip five hours prior to the game.
The official website (pictured above) also has some streaming highlights and ads if you're into that.
PlayStation Vue – No Need for the Console to Stream the Angels
Though part of the PlayStation network it streams directly via your PlayStation 4 console you don't necessarily need one. The Vue is a cable alternative which like Sling TV streams a number of sports channels including ESPN, which airs the Los Angeles Angles each time they play. The Vue app enables you to stream directly to your mobile device i.e. iPhone and Android device.
Though the $39.99 for the basic package is not exactly cheap if you're currently in between jobs, just been through a divorce or living on welfare. Also, you can't access the streaming service beyond your home network. The only good news is that you'll not be blacked out!
How do you stream the Los Angeles online for free?
Though we don't recommend that people stream for free unless they love jail time, we won't stop you either. Just Google "Los Angeles Angles free streaming" and you'll run into numerous foreign websites…but don't be surprised if someone named Viktor steals your identity!