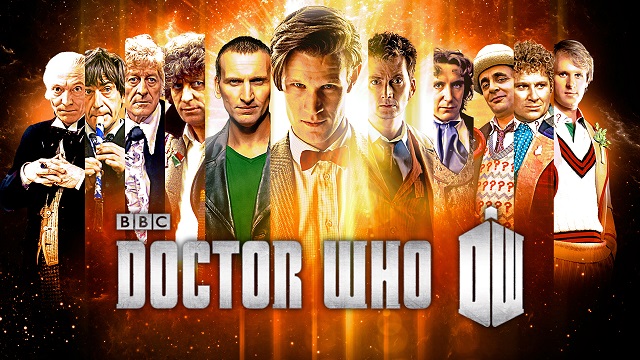 Doctor Who is another series that literally and figuratively transcends time and space. In the show, an alien Time Lord and his companions have adventures that skip along through time. But the show also transcends generational time because it's been running in some form for decades now! Your parents, and maybe even your parents parents enjoyed Dr Who.  Ask them about it sometime!
It's a fairly simple process to start watching Doctor Who online or streaming through your favorite device. The show airs on BBC One and BBC America so that's what you'll need access to to get Doctor Who streaming to your television set, phone or Apple Watch (or whatever the kids are watching these days).
Doctor Who is Streaming Online with an Amazon Prime subscription
Amazon just announced in March 2016 that Doctor Who will be streaming through their Amazon Prime offerings. You can sign up for a free trial here and get access to Doctor Who starting March 27th, 2016
Is Doctor Who on Netflix or Hulu?
Update: Netflix no longer has Doctor Who available, as the streaming service was unable to secure renewal rights. 
Netflix has a few variants of Doctor Who available for streaming. Mostly the classic Doctor Who episodes and some sort of documentary that looks at the series as a whole. Hulu is your better option with over 120 episodes available for streaming online as long as you have that premium Hulu subscription active.  If you're already subscribed to Hulu you may want to upgrade to the commercial free version so that you can watch Dr. Who online without impedance!
Watch Doctor Who Online with BBC iPlayer
If you're lucky enough to live in the UK you can watch any episode of the more recent Doctor Who show with BBC's iPlayer. The explanation for this limitation is that "rights agreements" prevent the BBC from allowing online, international streaming of their shows.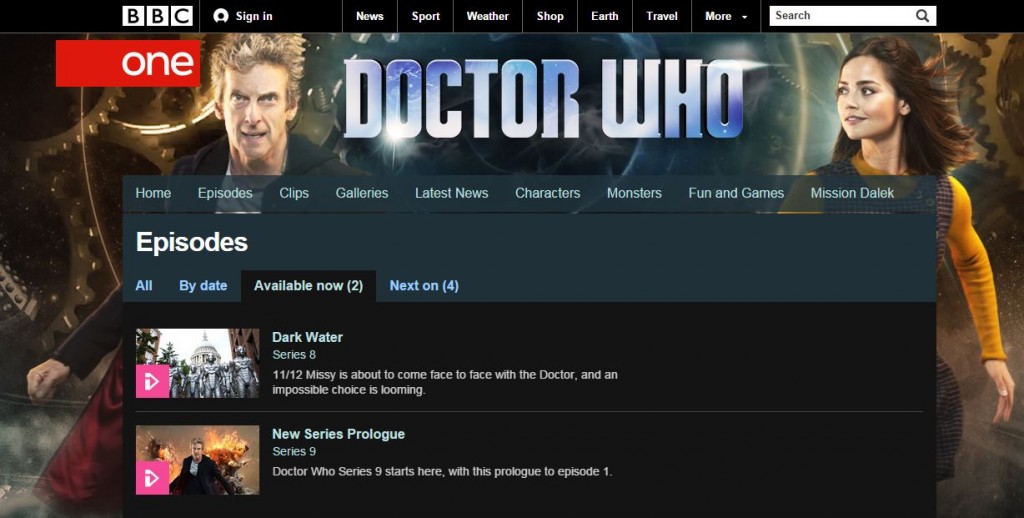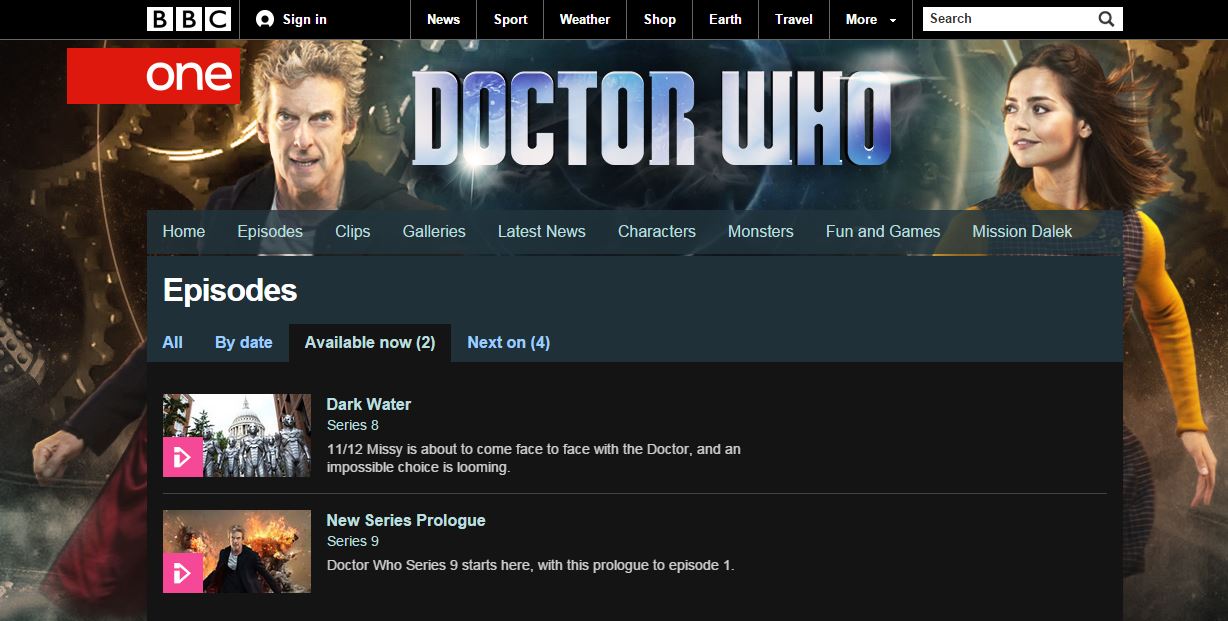 This is probably true. Every piece of music or actor agreement has special classifications for "international rights" and they probably don't have them all indefinitely for Doctor Who's properties. It's a shame for American Doctor Who fans but it's the nature of this crazy online watching game we all have to play these days.
Download Full Episodes of Doctor Who for a Small Fee
If you don't mind waiting you can always download entire seasons or episodes of Doctor Who on iTunes, Amazon and Google Play. They range from 2-3 dollars per episode but you can keep them forever and don't have to worry about those pesky international streaming rights ruining your Doctor Who binge ever again! Again, you'll have to wait almost a year to do this but maybe you're behind anyway! There's plenty of Doctor Who to catch up on front he past 50 years.
Is there a Doctor Who Live Stream?
The BBC doesn't currently offer a live stream to those living outside of the UK. If you are on that small island of the world here's the link to the Doctor Who live stream. You could also use a proxy of some kind to spoof the player but we can't recommend that. It just isn't right!  You'd have to watch it at like 4AM anyway, so this might not be your best option if you're not in England anyway.