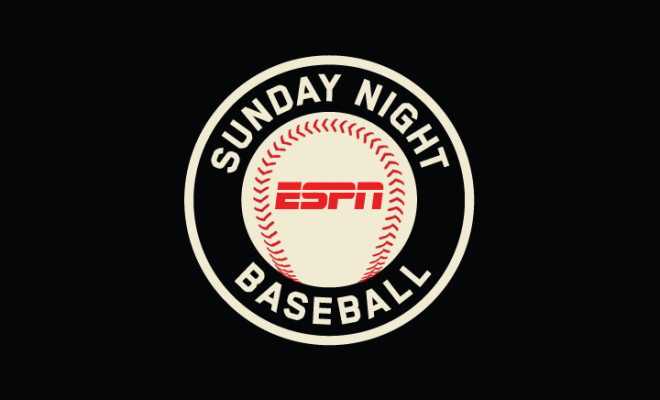 Sunday Night Baseball is a weekly telecast and streaming of the MLB game at 8 pm ET on Sunday nights on ESPN. The show is broadcast throughout the regular season. It is officially called the Sunday Night Baseball Presented by Taco Bell. Previous sponsors have been Bank of America and Nextel. The games are often preceded by other weekly shows like Baseball Tonight: Sunday Night Countdown. A couple of telecasts also appear on ESPN2 as opposed to ESPN owing to conflicting schedules with other programming.
Baseball fans don't necessarily need to have cable to be stuck at home on Sunday to watch the show. We discuss how you can stream Sunday Night Baseball Online for free below!
ESPN+: The Streaming Home of Sunday Night Baseball
ESPN has their own streaming service called ESPN+. It has ESPN live streaming and all sorts of on demand stuff as well. Give it a try today and start streaming MLB games and everything else ESPN has to offer the sports world:
Live Stream Sunday Night Baseball Online with Sling TV
You can watch Sunday Night Baseball live with a Sling TV subscription which starts at $20 a month. But the basic package is good enough because it includes ESPN and ESPN2 in addition to other sports channels like Fox Sports. That said you can always add MLB TV, and that way you'll never miss another game again!
Use Hulu Live to watch games online
Hulu is a powerhouse when it comes to offering live streams. So if the game you're hoping to watch is on one of the networks they stream, this could also be a good option for you!
Watch Sunday Night Baseball Online Using the Official ESPN App
The official app is called 'WatchESPN' and its available for iOS, Android, Roku, Xbox, etc. Once the app is installed, you can watch Sunday Night Baseball online live from your device. But the app requires that you log in with your subscriber credentials. Yes! That's right you need to be a subscriber to ESPN only after which you can stream via the app. If you are not a subscriber and nobody's trusting you with their credentials then scroll down for other streaming options.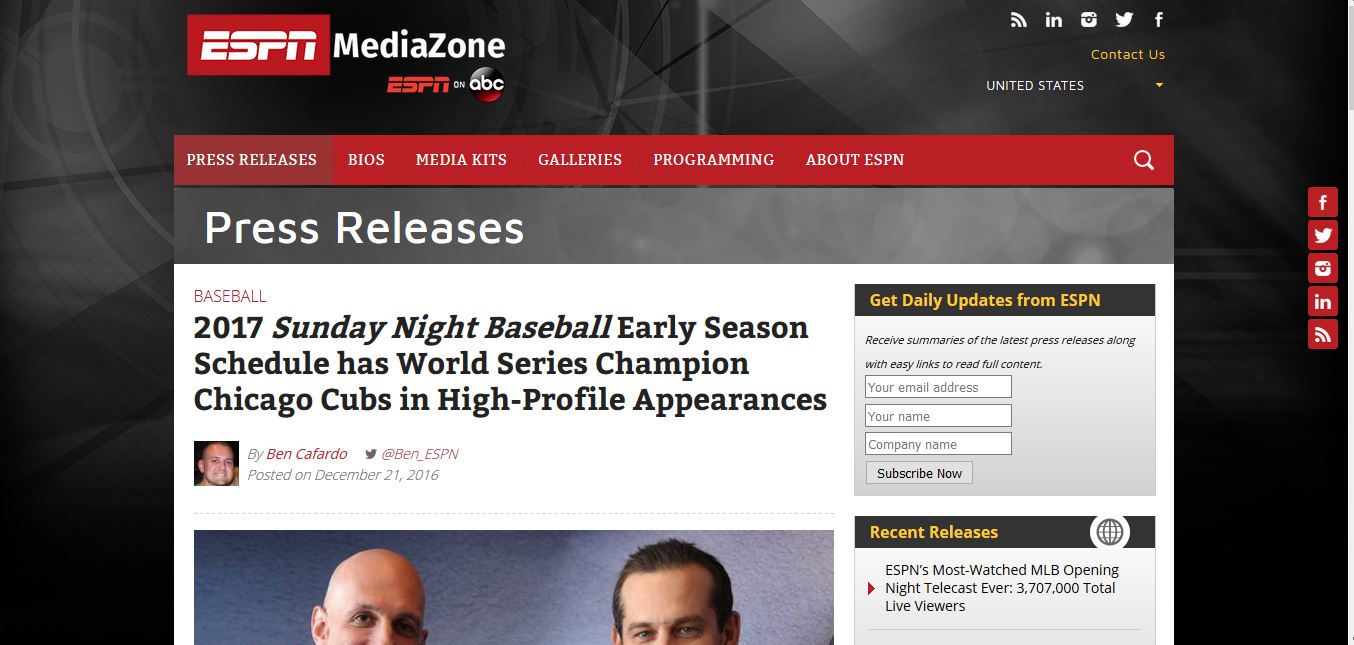 Other Methods of Streaming Sunday Night Baseball Online
Above are the best legal means of streaming the show online. Though there are other methods, they are illegal and seeing as how the MLB safeguards their copyright it could land you in jail. So, don't risk your freedom to stream Sunday Night Baseball online.
Live Stream Sunday Night Baseball with AT&T TV NOW
AT&T TV NOW is another yet slightly more expensive streaming service which includes ESPN as part of its basic aka 'Live a Little' subscription. So, Baseball fans will be able to stream Sunday Night Baseball at 8 pm EST just as they would with regular cable. $35 a month will not necessarily break the bank especially considering that you're not charged for the data consumed. So, we reckon it's an option worth considering especially since you can also download and install the service's app on your device making it possible to stream on the go.
Last Updated on by Exstreamist