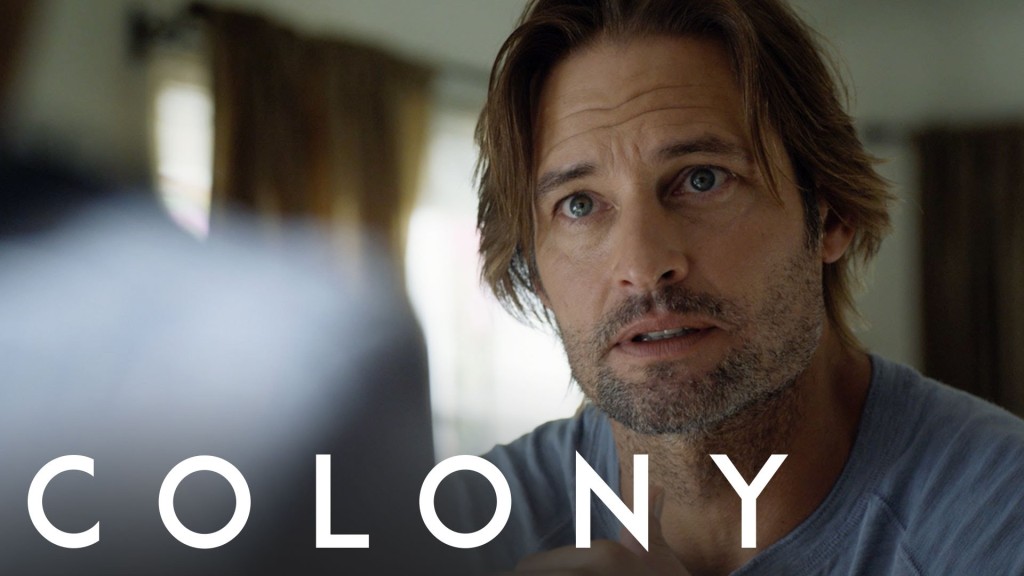 While Game of Thrones has changed the game for fantasy on television, the science fiction realm has yet to see a break-out show of that caliber. Sci-fi can come off as contrived or bizarre. It's also hard to get great actors to agree to the scripts they typically utilize. But USA struck gold with Mr Robot recently and, with that same fan base is where Colony hopes to thrive.
There are several different ways to stream USA content, including Colony going on the device of your choosing. Here are several of them. We expect that these will change over the years so do leave us a comment to remind us to update with any additional methods for streaming Colony online for free.
Watch Colony Live with Sling TV
Sling is a cable alternative that includes networks such as USA, AMC and TBS among many others for a low price and doesn't require a commitment. Head over there now to check it out and sign up for the free seven day trial.
Watch Colony without Cable on DIRECTV NOW
You can watch anything on USA using DIRECTV NOW. It's a lot like Sling with a ton of cable and network channels available for streaming. You'll get Colony live, of course but this might be a way to save 10's of dollars a month versus cable. Try it free for seven days.
Try DIRECTV NOW Free for 7 Days
Is Colony Streaming on Netflix or Hulu?
Hulu actually has quite an extensive deal with USA so you probably will be able to watch Colony there for the time being. Sign in with your Hulu account and get to streaming Colony because that might be your best bet!
Netflix does have a few different USA titles as well available to watch online but since Colony is so new (at the time of this writing) you probably won't have any luck streaming the show on Netflix right now. Check out Hulu for a better streaming option of Colony.
Watch Colony Online with USA's Official App or Website
If you want to go directly to the source itself you can always visit USA's official website. There you can log in with your traditional cable account and watch any USA program currently airing with just your username and password. No apps or downloads or signups are required to watch Colony online if you're already a USA subscriber. This might bother a few cord cutters out there who were hoping to get Colony for free online but this is just how the world works at the moment.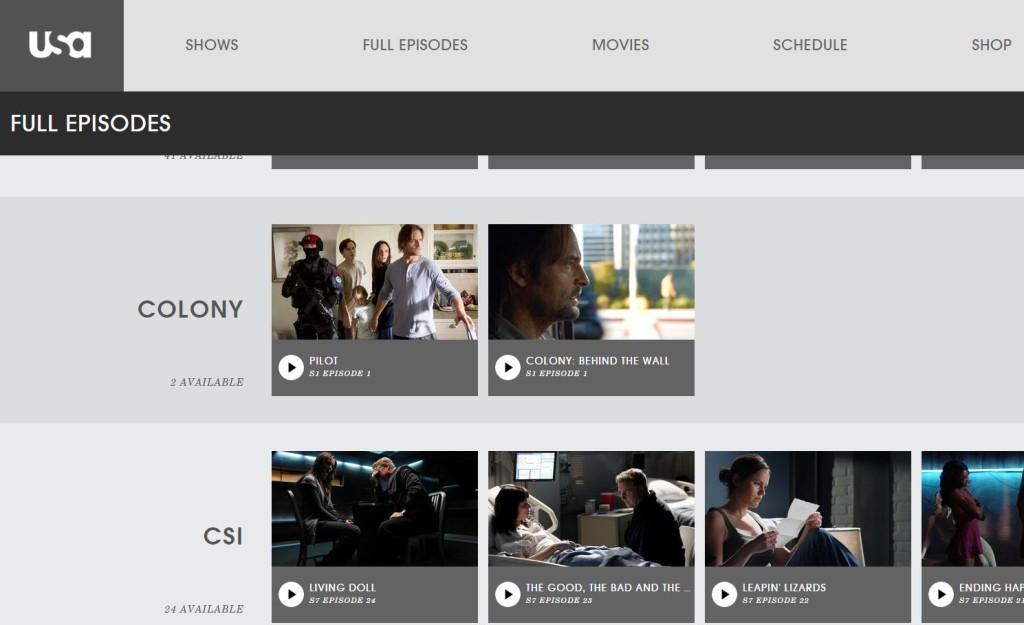 Same goes for the official USA Network app. To watch Colony online you'll need that login from Xfinity or Direct TV. The app is essentially useless if you don't have that but is certainly a great option if you can score a login.
Can You Watch Colony Online Live?
Yes! Colony is available to live stream on USA's official website but again you'll have to log in with your cable credentials. There are probably a few illegal streams out there that purport to offer a free live stream of Colony but we wouldn't trust those with our digital devices. The streams on these sites are usually low quality and they often attempt to hijack your device with malware. So one day you're looking to watch Colony live online and the next you're at the Verizon store looking for a new phone.
Not a great trade off. Stick to the legitimate streaming options outlined above.
Download Full Episodes of Colony Online
If you'd rather just own all of the episodes of Colony you can always visit a site like Amazon and download the full episodes there
in HD quality. Of course, they'll cost about three dollars per episode but you can get a nice discount for the full season pass. Itunes and Google Play offer something similar.