We've all had that crazy ex that we'll never forget. Whether they're the one for us anyway, we'll ever know. Some of us even end up with our crazy ex in the end. This show plays on all of those awkward emotions that swirl around our former relationships. Crazy Ex Girlfriend follows a woman who has lost the love of her life, Josh. The entire series focuses on her quest to get him back. Sound obsessive? Probably but all is fair in love and the crazy war for the heart of another.
Watch Crazy Ex-Girlfriend without cable with DIRECTV NOW
Want to watch Crazy Ex-Girlfriend online? Great news, DIRECTV NOW gives you access to The CW and you don't even need cable to do it. They offer a seven day free trial, so you can get full access to their network's shows for free! Check out the free trial here, it's by far the best way to stream your favorite CW shows live
Try DIRECTV NOW Free for 7 Days
The CW has a few different options for watching Crazy Ex Girlfriend online. Here are some of the best streaming options online.
Is Crazy Ex-Girlfriend on Hulu or Netflix?
Crazy Ex-Girlfriend is available on Hulu. The way Hulu works is you'll first need to subscribe for about ten bucks a month. After that you only have access to the more recent seasons of Crazy Ex-Girlfriend, usually not the entire library of episodes. The good news is you will get new episodes of Crazy Ex the following day so you don't have to wait an entire year to view them.
Netflix doesn't have access to many CW shows anymore, including Crazy Ex-Girlfriend. We'll keep an eye on this for you though, because Netflix does tend to make backroom deals once ina  while which might get Crazy Ex-Girlfriend onto their platform sometime in the future.
Update: 7/4/2016 – Crazy Ex-Girlfriend season one is now on Netflix!
Watch Crazy Ex-Girlfriend on the Official CW App or Website
The CW has a really great system for streaming its shows including Crazy Ex-Girlfriend. The website is the easiest way to watch the series if you have access to a browser. No logins or downloads, just Crazy Ex-Girlfriend for free, anytime.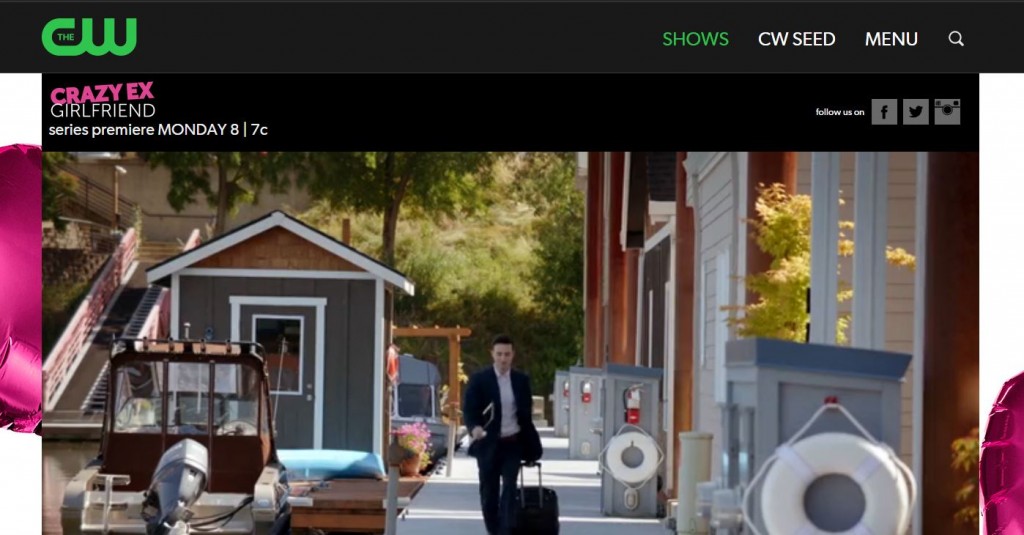 The CW app is just as cool. There are no passwords or logins or location verification problems. You can just download the application and watch Crazy Ex-Girlfriend anywhere, anytime. The one downside to both of these streaming options is that you'll have to put up with some pretty significant advertisement segments. If you can handle that though, the free price tag may be worth it to you.
Is there a Crazy Ex GF Live Stream?
Short answer: No. The CW does not have an official live stream of Crazy Ex Girlfriend but they may offer something like this in the future. The network isn't known for live programming like sports or variety shows so it probably doesn't feel the need to create one.
https://www.youtube.com/watch?v=-ctFmXGm_yE
Download Full Episodes of Crazy Ex Girlfriend
If you hate commercials with a passion and don't mind being a bit behind the live programming you're accustomed to you can always download full episodes of Crazy Ex Girldfriend on Amazon or iTunes about a year after the season you're looking for airs. This is a steep price to pay for getting rid of commercials but maybe you're a collector who wants to actually own the episodes and not have to worry about where it's streaming a decade from now.