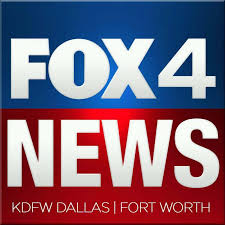 KDFW is owned and operated by Fox and licensed in Dallas, Texas. It serves the local Dallas, Fort Worth Metroplex area. It is operated as a duopoly with MyNetworkTV which also operates KDFI both channels happen to be licensed in Dallas. They share studio facilities on North Griffin Street, with their transmitter located at Cedar Hill. KDFW mainly focuses on local news, weather, traffic and some bits of entertainment sourced from other Fox affiliates.
Now if you're in Dallas or somewhere nearby but are unable to get KDFW over the air, then below are a couple of ways for you to stream it online.
Watch KDFW Online Using the Official Website
The KDFW website can be accessed by anyone in Dallas, and it live streams the channel during its so-called operating hours. The network is streamed live so you can probably watch it on the go too. The only drawback is perhaps that because they don't have an app at the moment, you're stuck with a limited number of options on your iPhone. That said if streaming on the go is something you want then why not try a cord-cutting service?
Live Stream KDFW via AT&T TV NOW
AT&T TV NOW live streams a whole host of channels like AMC, CNN, etc. That's in addition to all the local networks like KDFW, KTBC which too are streamed live. All of this streaming is made possible via apps for Android, iOS, Xbox One, Chromecast and Amazon devices. Plus, starting at just $35 a month it does not require a long-term commitment to the subscription. So, you have nothing to lose! Try the service by clicking below.
Watch KDFW via fuboTV
fuboTV is another excellent cord-cutting service but one which is slightly more expensive at $45 a month. Though the first month is offered for just $19.99 and there is a 7-day free trial. In addition to streaming KDFW, there are several other local networks made available depending on where you live. All you need to do is subscribe and download the app for your device to start streaming. Also, try the service by clicking below.
Live Stream KDFW Online with Sling TV
Sling TV is another leading cord-cutting service streaming dozens of networks live. However, it's hard to say if KDFW will be part of your package because it is zip code dependent. That said if you happen to be somewhere around Dallas, then you'll probably be able to stream KDFW. Enter your zip code into Sling TV's website to find out what local networks you'll be able to stream. Oh, and the service starts at $20 a month making it one of the cheaper options out there. Check it out by clicking below.
Other Methods of Streaming KDFW Online
Well if you happen to be living in Dallas, and have a TV laying around somewhere merely hook up an external aerial to it. If that does not work, then you'll have to resort to using a cord-cutting service. Though stay away from the so-called free streaming services as they are known to steal personal information, not to mention installing viruses on your computer.