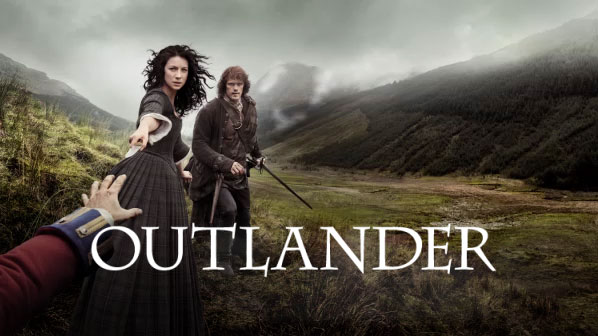 Outlander is an epic in the making.  This infamous TV show is an American-British television drama series that is pretty tightly based around the historical time travel Outlander series of novels by Diana Gabaldon.  Developed as they were by Ronald D. Moore and produced by Sony Pictures Television and Left Bank Pictures for Starz, the show premiered on August 9th of the year 2014.
Outlander consistently stars Caitriona Balfe as Claire Randall, a married World War II nurse in 1945 who then finds herself transported in time back to Scotland in the year 1743, where she encounters the dashing Highland warrior Jamie Fraser, (Sam Heughan).  Once there she becomes totally embroiled in the Jacobite risings.  Moving onwards, the second season, (consisting of 13 episodes and based on Dragonfly in Amber), premiered on April the 9th of 2016.
Outlander has made some waves and has been met with high popularity and a strong backing of followers and interested parties.  For example, the first season scored in at 73 out of 100 on Metacritic based on 34 reviews, which were "generally favorable".  For another look at its scores, the review aggregator website Rotten Tomatoes reported in at giving it a 91%, "certified fresh", critics rating with an average rating of 7.8/10 based on just a mere 54 reviews.  Furthermore, the website consensus reads to us that: "Outlander is a unique, satisfying adaptation of its source material, brought to life by lush scenery and potent chemistry between its leads".
Starz Official App has Outlander
First of all, there have been some legitimate and well-based rumors of a Straz app on the way that would let you watch all of your favorite Outlander episodes at the touch of a button. You'll have to be a subscriber to Starz already, though which normally means you have cable. Use that login to access the app. Starz is also going to offer a stand alone app soon.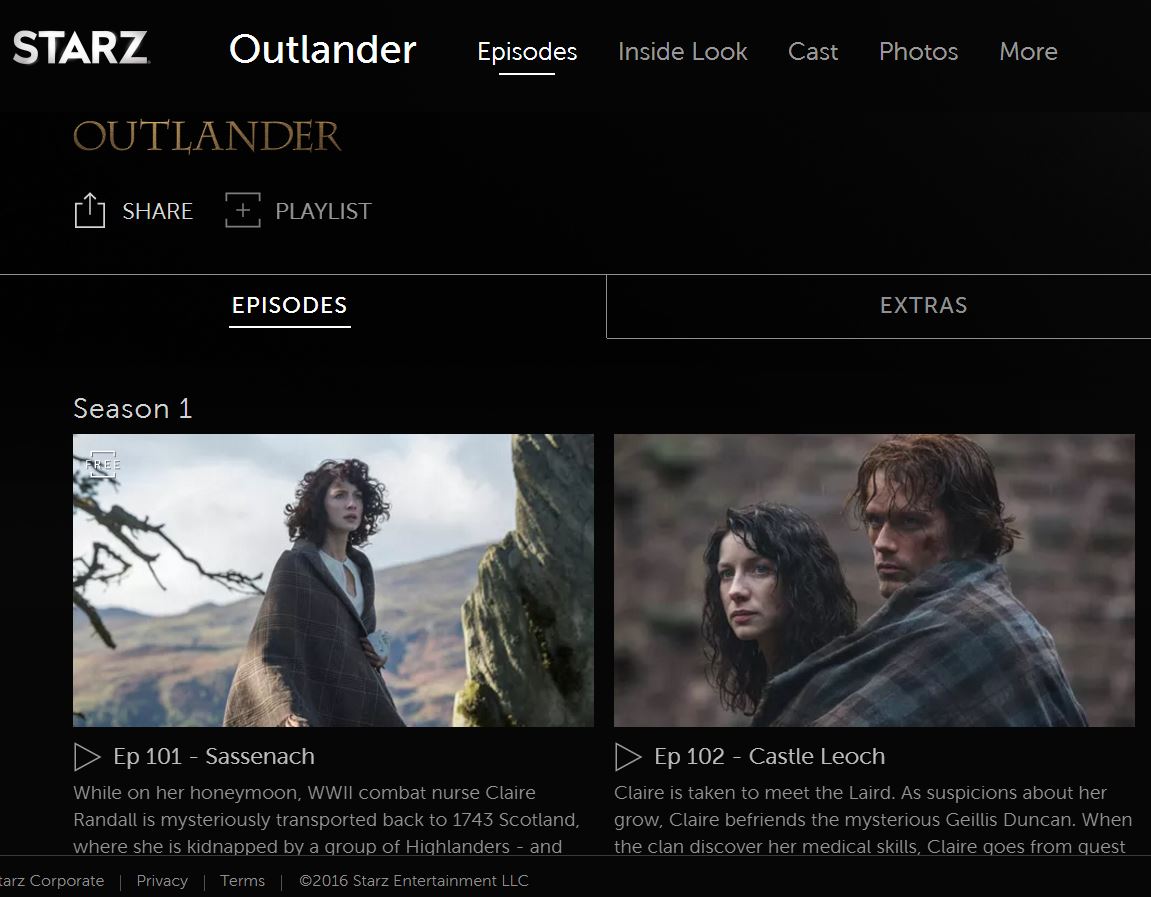 Is Outlander on Netflix or Hulu?
Starz TV shows, (like Outlander), have also popped in and out of Hulu and Netflix too, (though they usually change them out periodically). Right now, they are not on either Netflix or Hulu but check back and leave us a comment if you see that's changed.
Download Full Episodes of Outlander
Amazon just recently lowered their prices yet again on all streaming content.  If you don't want to be a pirate, (trust me, you don't), then Amazon is where it's at for getting all of the best content with the absolute widest selection at the absolute lowest prices.
We know that trying to find your favorite show online can be frustrating.  Believe us, we've been there and done that and have been little to not impressed at all.  It's a hassle, pure and simple.  The Internet is a changing and evolving creature though, and streaming has a lot of evolving to do.  We are constantly checking different sites and looking for newer and better ways to stream your favorite content for you, so check back soon for more ways to watch Outlander!