Another One. Starz Launching Standalone Streaming Subscription Service
|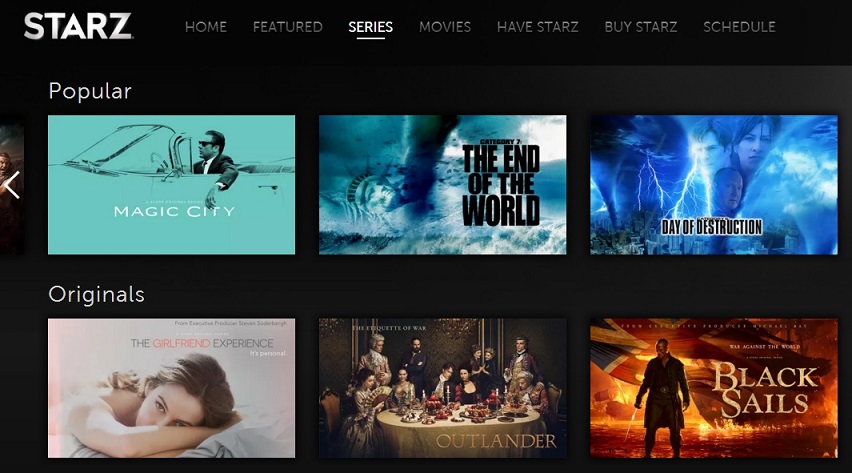 Sitting around thinking, "wow, I wish I had some other streaming services I could sign up for, because my current Netflix, Hulu, HBO and Amazon accounts just aren't enough." Well then we have some great news for you.
Variety reported this morning that Starz will be launching their own monthly subscription streaming service that won't require a cable subscription to access. For $8.99 a month, subscribers will get access to Starz original shows such as 'Outlander,' 'Power,' 'Black Sails,' and more, alongside a list of rotating movie titles that will come and go each month. Basically the same service offering as HBO and Showtime, with just slightly less-known shows but also at a lower price tag.
Starz actually has several decent shows, which you can see a full list of here. But are they all worth the same price as a Netflix subscription? We'll have to wait and see if they're able to drum up more interest in the coming months offering easier access to their library. For now, they're missing that marquee show, like HBO with 'Game of Thrones' or Showtime with 'The Affair' that draw in the big bucks.
But maybe that's what this is all about, Starz expanding in order to start releasing some bigger blockbuster shows.
What about you, do you think you'll be subscribing to this service? Let us know in the comments below.