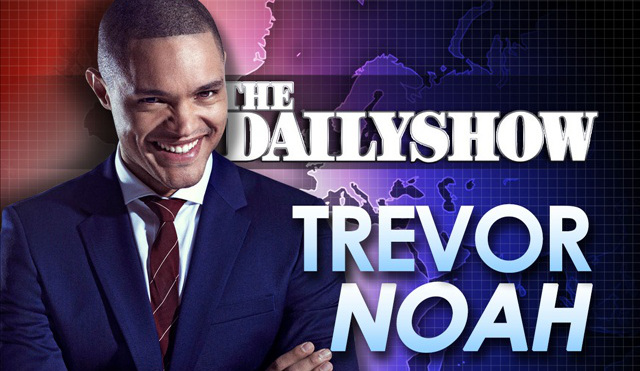 If you thought The Daily Show would never be the same without Jon Stewart.. you were right. But that doesn't mean it can't still be a great show. Times changes and hosts come and go. Jon Stewart gave 17 years of his life to Comedy Central and we couldn't possibly ask for another. Trevor Noah has taken the reigns and The Daily Show continues on.
There are several ways to watch The Daily Show online as Comedy Central has given us a few different options for streaming. Here are a few of the most convenient.
Watch The Daily Show Live with Sling TV
Comedy Central shows are now on Sling and that include The Daily Show! Sling is a cable alternative that includes networks such as USA, AMC and TBS among many others for a low price and doesn't require a commitment. Head over there now to check it out and sign up for the free seven day trial.
Watch The Daily Show without Cable on DIRECTV NOW
A new streaming service called DIRECTV NOW gives you access to a huge set of cable channels like Comedy Central and network stations like ABC for a very low price. Check out their seven day free trial and give it a try. You can certainly stream The Daily Show live without cable using it.
Try DIRECTV NOW Free for 7 Days
Is The Daily Show on Netflix or Hulu?
UPDATE: Viacom has removed Comedy Central from Hulu, which means you can't stream The Daily Show on Hulu anymore.
Netflix has yet to crack the nut that is late night talk shows. The Daily show is not on Netflix and neither is any other variety show that covers current events. Netflix is more a repository for older content, not a news service or current content provider.
Hulu on the other hand does have a deal with Comedy Central that allows premium subscribers access to recent editions of The Daily Show the next day. If you're already a subscriber, you're good to go.  Check them out here.
Watch The Daily Show on ComedyCentral.com or with the Official App
Not a fan of subscribing to Hulu? You can always hop onto the official website for The Daily Show and start streaming recent episodes there. You'll have to watch full commercial breaks in between segements but perhaps that doesn't bother you so much because this method is absolutely free.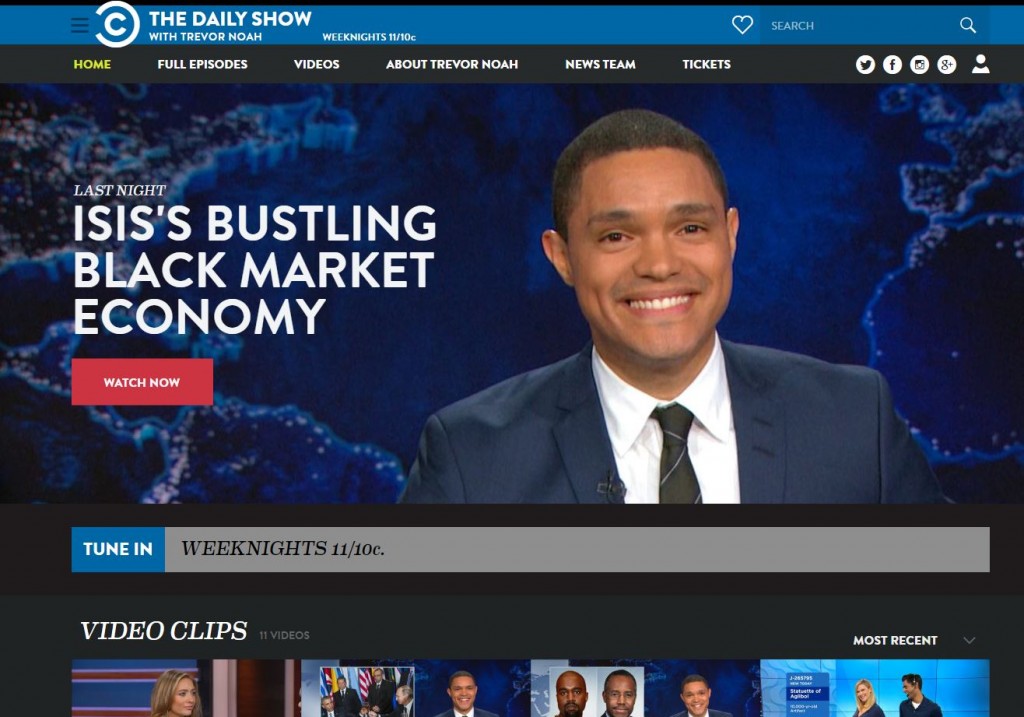 Comedy Central also has an app as well where you can watch The Daily Show. The downside here is that you'll have to be a cable subscriber already, which you might be trying to avoid if you're searching for a streaming solution. The app itself is free but they require you to log in to view current episodes of The Daily Show online.
Watch The Daily Show on a Live Stream
Comedy Central does not have an official live stream on their website. You can Google around for a Daily Show live stream but you'll probably end up at a site trying to give your computer a nasty virus anyway. It's probably not worth it when there are several free streaming options for The Daily Show. But if you'd rather have ads for russian mistresses and sexually explicit sites instead of diet coke then by all means, search for an illegal Daily Show live stream.
We hope one of the above options gets you streaming The Daily Show with Trevor Noah in good time. Comedy Central makes it somewhat easy to get their content and they're part of a basic cable package that more than 75% of Americans have.