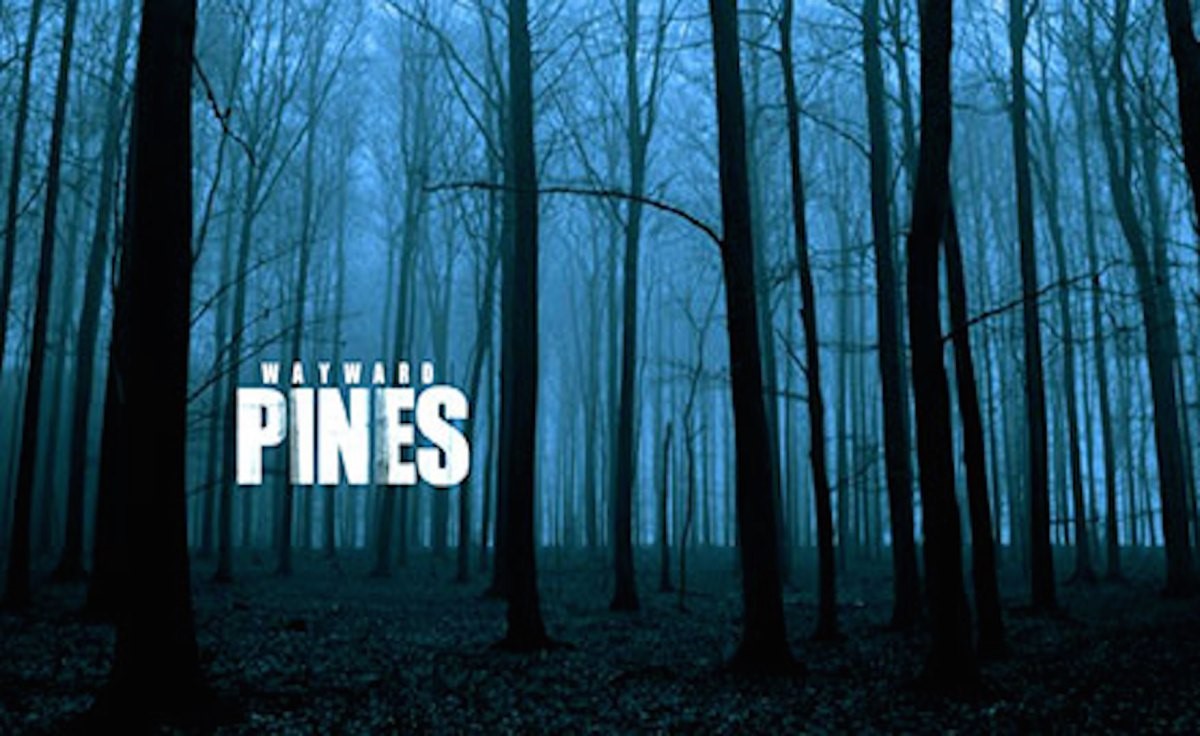 Wayward Pines centers around a U.S. Secret Service agent named Ethan Burke, who seems to stumble into a town where two of his agents have been reported missing.  Though thought to be in Idaho, it is later revealed that what may look, feel and even smell like small town Idaho is in fact not. The inhabitants of the city seem trapped within a large wall which is then purported to be protecting them from something dangerous outside it.
Wayward Pines is a Sci-fi thriller complete with a crackpot scientist suffering from God complex and the lead character who has a hero complex. But it certainly makes for an interesting watch which is why Metacritic rated it at 66.
If you want to watch Wayward Pines online, there are a couple of ways to do it…we reveal the legal ones first!
FoxNow Streams Wayward Pines Along with other Fox Shows
The latest episodes of Wayward Pines can be seen on Fox Now, which is just merely plain old Fox but online. You'll need to be a subscriber to their cable television counterpart to watch the episode live or even past episodes. Though if you're in the US, you can take advantage of their free 58-minute preview pass which allows you to stream the channel live for 58 minutes with a timer running on the top right of your screen…kinda reminds you of 24!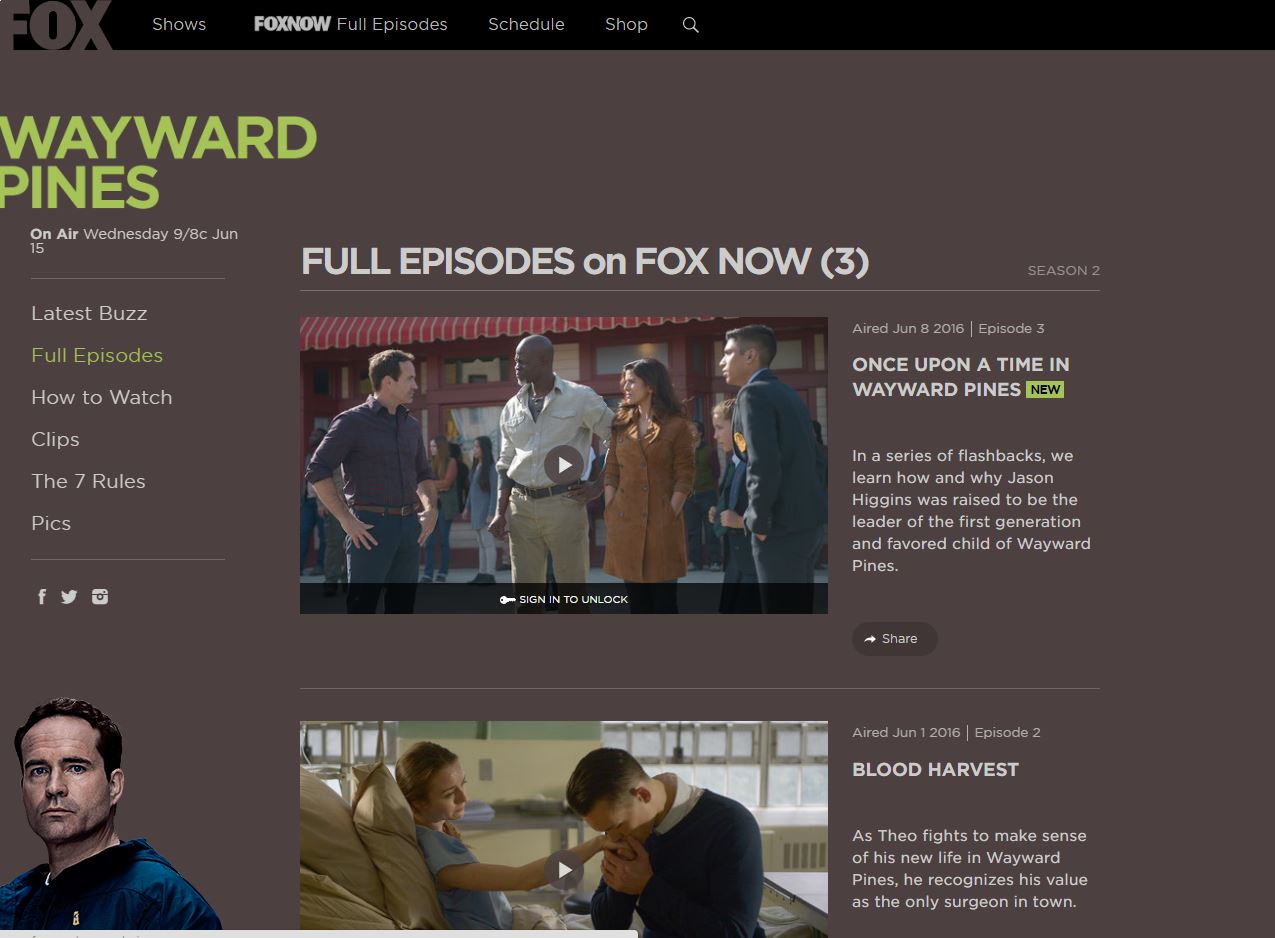 Sling TV is Your Cable Alternative for Watching Wayward Pines Online
Sling TV is like having cable television hooked up to your computer given that you have a broadband connection. However, unlike the options above Sling TV works right out of the box and you have access to an array of channels just as you would with regular cable, these channels include Fox, which airs Wayward Pines and even has reruns. So, catching up on the previous season and the latest episodes does not cost you extra.
The sleek and easy to use Sling TV app means that you can stream Wayward Pines online for free, which is well nearly free given that $19.99 a month is not a lot of money for over a dozen channels.
Head over there now to check it out and sign up for the free seven day trial.
Watch it on Amazon Prime
You can watch Wayward Pines on Amazon Prime, which has both season one and the latest episodes of Season 2. However, get ready because you're going to be charged by the episode which is around $3 for each one. That said Prime's app allows you to watch Wayward Pines online via your computer, iOS, and Android devices.  Though you're not going to see episodes available a soon as they are aired on Fox.
Are there any nefarious ways of streaming Wayward Pines free online?
Yes, they are, but we don't recommend them, so whatever is revealed after this sentence should be done at your risk.
Those who are so misguided as to want to go to prison can search Torrent websites and free live streaming services via Google. Though prepare for a slurry of unsavory stealth programs scurrying into your computer, maybe even to hack your bank account!
See you on the outside!