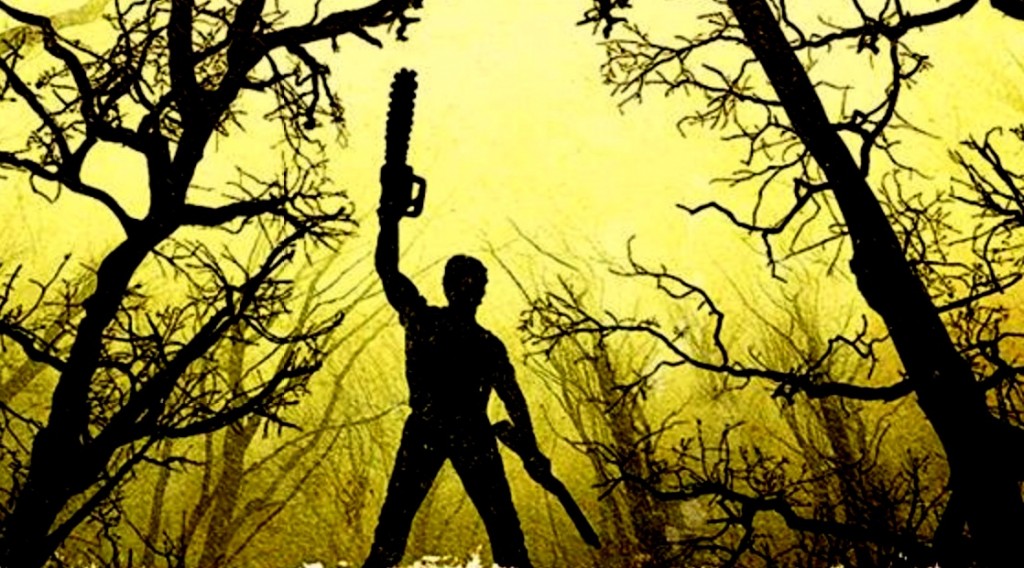 Every few years or so Starz pulls out a show that you never would have guessed would come from the premium cable network. Ash Versus Evil Dead is one of those series'. The show is a continuation of the popular comedy horror movie starring Bruce Campbell (yeah, he's back) Evil Dead. The cult classic nearly invented the Zombie genre that plagues television these days (in a good way). The Walking Dead and Fear the Walking Dead both owe nods to Ash vs Evil Dead. It's the grandfather of them all and it's back on Starz.
Starz has a few viable options for streaming their programming, including Ash vs. Evil Dead. Here are some of the best.
Live Stream Ash vs Evil Dead with Sling TV
A new service from DISH called Sling TV offers channels like Starz but also MTV and Cartoon Network as well. Plans start at $20 per month but you can add Starz for an additional fee. It's still a lot better than  able at that price! Head over there now to give the seven day free trial a go.
Watch Ash vs Evil Dead without Cable on DIRECTV NOW
Just like Sling, you don't need cable to subscribe to DIRECTV NOW. Plans start at $35 a month but you get a ton of different channels with that payment and you'll be able to add Starx for just five bucks. That's the best deal in town! Give their seven day free trial a chance too.
Try DIRECTV NOW Free for 7 Days
Is Ash vs Evil Dead on Netflix or Hulu?
Starz pulled out of what they called "a horrible deal" with Netflix years ago. In fact, most cable channels are doing so these days. You've probably noticed the selection go down in recent years. Ash vs Evil Dead will not appear on Netflix for the foreseeable future.
Hulu does have a small selection of Starz programming (older stuff) but we really doubt this new flagship program, Ash vs Evil Dead will make it onto this list. There have been no indications of such.
Watch Ash Vs Evil Dead Online with Starz' Official App
Starz has a great app, similar to HBO Go where you'll have to be a subscriber already to use it. They've promised that some time in the future you'll be able to subscribe to Starz and watch Ash vs. Evil Dead without a subscription but that hasn't happened so far.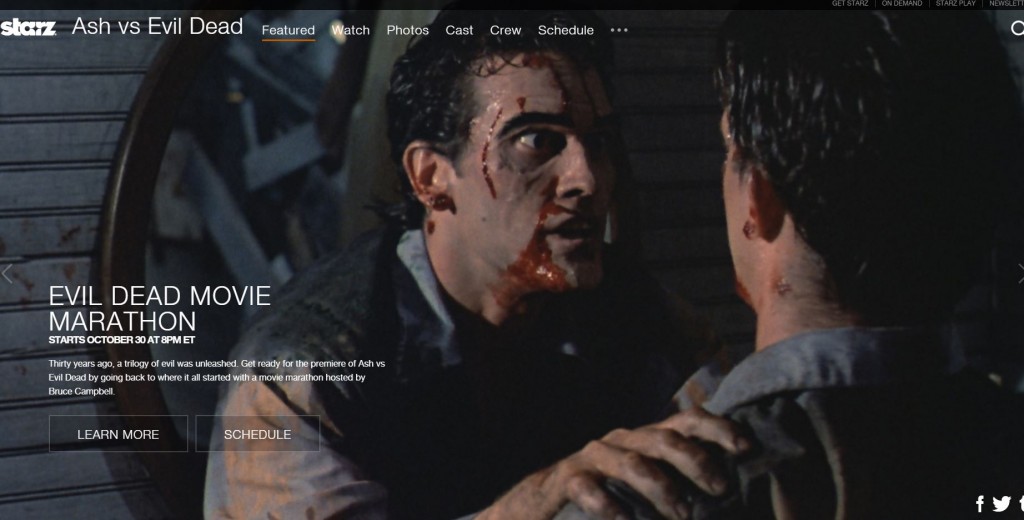 You can stream Ash vs. Evil Dead from anywhere using this official app and website so this would be your best bet by far if you're already a subscriber. If you're not, then there aren't too many additional, legal ways to stream Ash vs Evil Dead online.
Download Full Episodes of Ash vs Evil Dead in HD
If you don't mind waiting you can always download full episodes of Ash vs Evil Dead on Amazon or iTunes a few months after the latest season has aired. Check Amazon to see if episodes are available yet
. The downside is the waiting, of course, hoping not to get spoiled in the meantime. The upside is that it might be more cost effective if you've only subscribed to Starz for this single show: Ash vs. Evil Dead. Full seasons are a bit cheaper at thirty bucks a pop while episodes are a few dollars each.
Is there an Official Live Stream of Ash vs Evil Dead?
So you're a mega fan who needs a live stream, huh? Starz doesn't have one officially but their app gets you pretty close to live. Ash vs Evil Dead is available immediately on the app as it airs online. The same restrictions apply that we alluded to above but you'll have the show as live as can be.