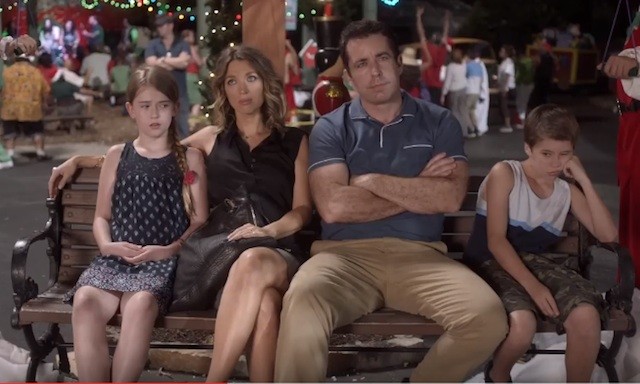 Is there anything more American than a road trip? TBS is a station for the people and by the people where the comedies are mostly cookie cutter and the action isn't much better. But every now and again a show like The Detour emerges where the best of all worlds combine. A smart comedy about an American road trip that blends the traditional family sitcom with a dash of Family Vacation and you've got The Detour.
There are a few different ways to watch The Detour online. TBS is the station of record in this case so let's go through some of the ways you'll be able to stream The Detour online for free.
Watch The Detour Live with Sling TV
Sling TV is a service you may not have heard of yet. To summarize you simply pay twenty dollars per month for an app that gets you several cable channels you won't find outside of a traditional cable package. TBS is one of them but AMC, ESPN and HGTV are also on Sling TV.
The other cool thing is you can watch The Detour live on Sling.  Head over there now to check it out and sign up for the free seven day trial.
Stream The Detour without Cable Using DIRECTV NOW
Another new streaming service that offers TBS is called DIRECTV NOW (yes, that DIRECTV!). There is no monthly commitment and only costs about $35 per month to get most of the channels you probably already use. Give it a free trial and see if it can save you some money as well as giving you online access to The Detour.
Try DIRECTV NOW Free for 7 Days
Watch The Detour Online with the Official TBS App
TBS does have an app that includes all of their latest programming online including The Detour. You can download it for Android, Apple devices etc but the main catch is that you'll need a login from your cable provider to get access to anything. This isn't great for those so-called cord cutters out there but if you happen to already have a cable subscription or you can bum a password and login from your parents or something, you can stream The Detour for free anytime, anywhere.
Is The Detour on Netflix or Hulu?
Netflix has a few TBS series on their streaming service but since The Detour is so new, it's not on there right now. In fact, most aren't on there so you probably won't see The Detour on Netflix in the immediate future.
Hulu and TBS don't have a deal at the moment so The Detour is not currently on Hulu.
Download Full Episodes of The Detour Online
If you'd prefer not to have to worry about all those streaming options for TBS and The Detour you can always wait until they appear on Amazon or another digital retailer online the next day. It costs about three dollars per episode to watch The Detour online but you don't have to sign up for anything, make a commitment or have to worry about where The Detour is streaming ten years from now. It will be yours forever and you can even watch episodes offline.
Head over to Amazon to start streaming. The first episode is actually free.
Do you know of another free of charge way to watch The Detour online? Leave us a comment below with your thoughts and ideas for getting the job done. Just don't take a detour before doing so.