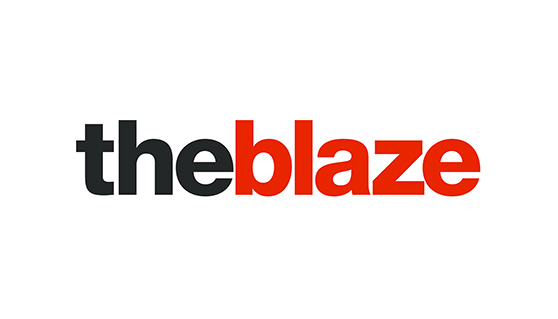 TheBlaze is a news and entertainment channel which is available on radio, television and even streams online. Founded originally by entrepreneur and conservative talk radio host Glenn Beck. TheBlaze has offices in Texas, California, and Columbia but is headquartered in Las Colinas, Texas. TheBlaze is currently available at over a hundred cable service providers with eleven of those services are ranked in the US top twenty-five. Glenn Beck describes the channel as being an alternative to your regular mainstream media. But like the mainstream media you get to watch breaking news, opinions and videos on various matters of concern. Even though the channel focuses mainly on America, there is some international news reporting. Exactly how unbiased the channel really is? Well, that's something we leave you to decide.
Whether you're a Glenn Beck fan or just want something refreshingly different from what CNN has to offer TheBlaze is worth a shot. However, there is no reason to subscribe when you can stream TheBlaze online for free!
Watch TheBlaze Online Using the Official TheBlaze App
TheBlaze app is available for Android, Roku, Fire TV, Apple TV, iPhones and desktop computers. The app allows users to stream live audio and television. So, you get to watch all the latest breaking news, commercials, and interviews, etc. However, you can stream live television for free via the app only if you're a subscriber to the channel. Alternatively, if you're not interested in the dozens of other crappy channels offered by your cable service provider, you can sign up to stream TheBlaze for $99.95 a year or $9.95 a month. That said TheBlaze is throwing in a free 14-day trial so you can give it a spin before committing. But you'll still need a credit card for the free trial!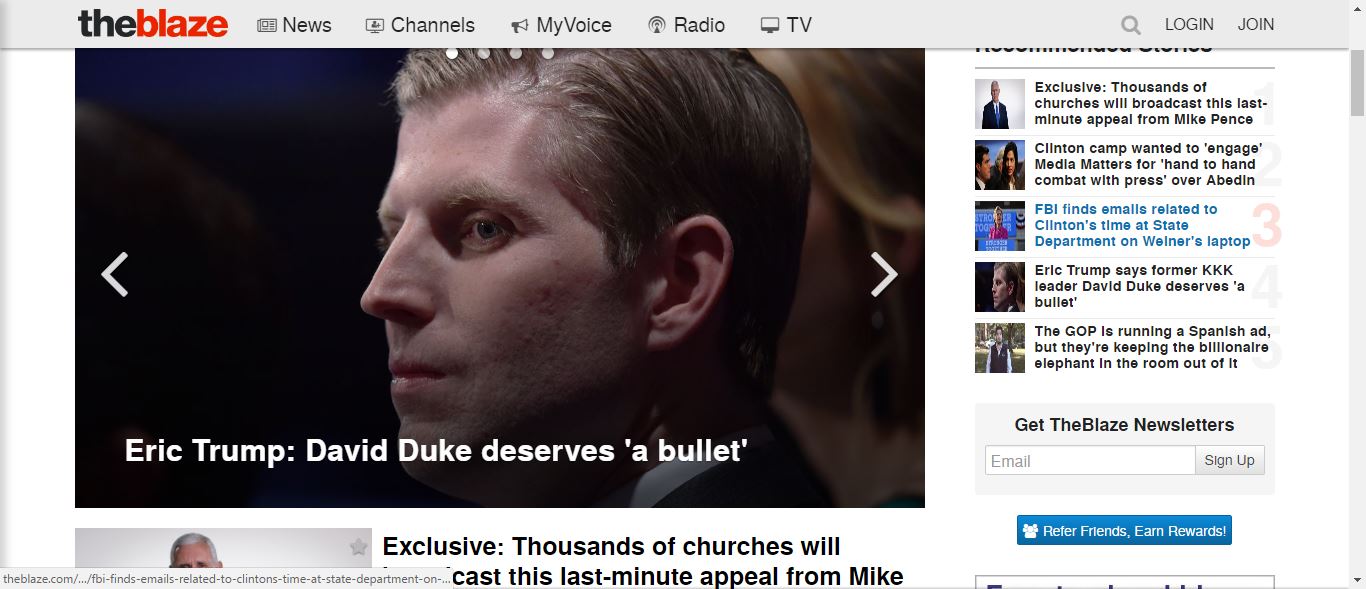 Live Stream TheBlaze Online with Sling TV
TheBlaze is available on Sling TV! You can stream TheBlaze live directly to your mobile device (ios, Android, Chromecast, and Roku). However, in addition to TheBlaze, a Sling TV subscription is the perfect cord cutting solution because you also get to stream other news channels such as CNN and BBC America. In addition to the news you also get entertainment channels such as FX, Syfy, AMC, etc. Sling TV is like carrying your television subscription with you, so you'll never miss Glenn Beck's show again…just so long as your subscription is active!
Are TheBlaze shows on Netflix, Hulu, and Amazon?
TheBlaze's shows are not available on Netflix, Hulu or Amazon for that matter. It could be because the shows are not as popular as for instance Larry King Live! However, as time moves on we could see a couple of shows make it to Netflix, Hulu, and Amazon. Besides, TheBlaze will need to diversify its programming a bit to attract the attention of these services.
Other Ways of Streaming TheBlaze Online for Free
Well, you could try streaming TheBlaze's radio show on iHeart Radio. However, we'd strongly recommend that you don't go searching for free streaming services or websites because those are mostly illegal. Streaming TheBlaze or any other show live illegally will get you jail time.
Last Updated on by Exstreamist