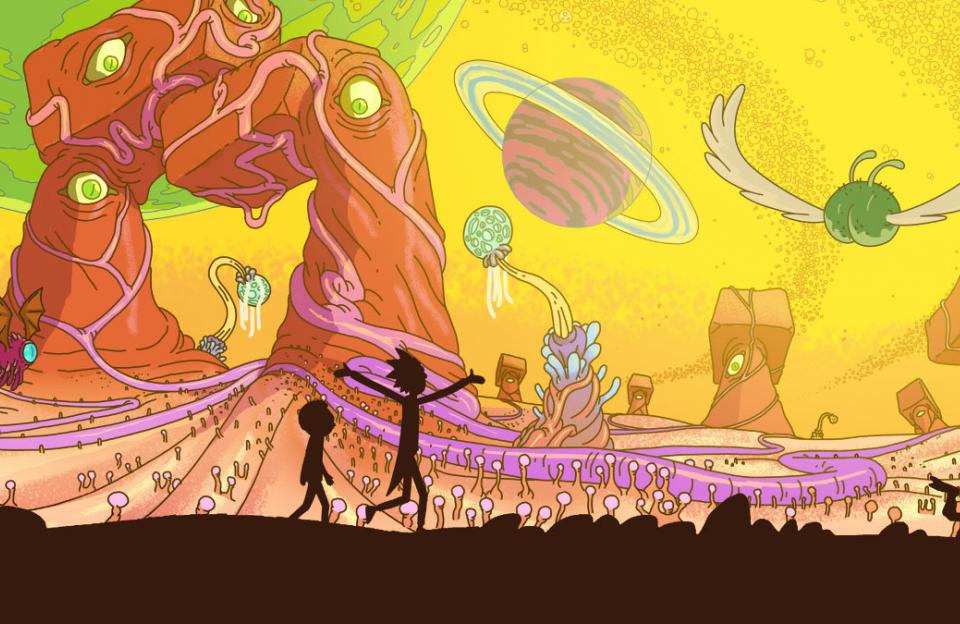 Looking for a program to watch while you partake in Washington or Colorado's latest legal pleasure? Well, any show on Adult Swim would probably get the job done but Rick and Morty is a fan favorite that isn't just a cult classic, it gets rave reviews from real life critics as well. The series follows the misadventures of alcoholic scientist Rick and his easily influenced grandson Morty, who split their time between domestic family life and interdimensional travel. Sounds like your life, right? The quirky animated series is pleasing fans and critics alike and Adult Swim is buying new seasons left and right. Here's how to watch Rick and Morty Online for free.
Live Stream Rick and Morty Online with Sling TV
Looking to live stream Rick and Morty online without cable? Sling TV is probably going to be one of your best bets. They have a partnership with Adult Swim meaning you can watch the show while it airs. Great news too, if you're looking to watch Rick and Morty right now, you can sign up for a one week free trial and cancel anytime. Check it out.
Use AT&T TV NOW to Stream Rick and Morty Online without Cable
Similar to Sling you'll get Adult Swim along with Comedy Central and access to news like CNN as well as sports like Live NFL Games on NFL Network and MLB streaming action. It's only $35 which is a bit higher than Sling's $20 for a similar service but either way you'll save a ton of pizza money by switching to DTVN or Sling. Give them a 7 day trial and decide if either is right for you.
Is Rick and Morty on Netflix or Hulu?
Netflix has Rick and Morty on DVD rental but who uses that anymore? You want that hot, sweet Rick and Morty streaming action straight to your face. Hulu has Rick and Morty available for streaming as long as you're a subscriber.  Only recent episodes are available on Hulu, though so be wary of that. If you want the complete series you'll have to find other options.
Watch Rick and Morty on the Official Adult Swim App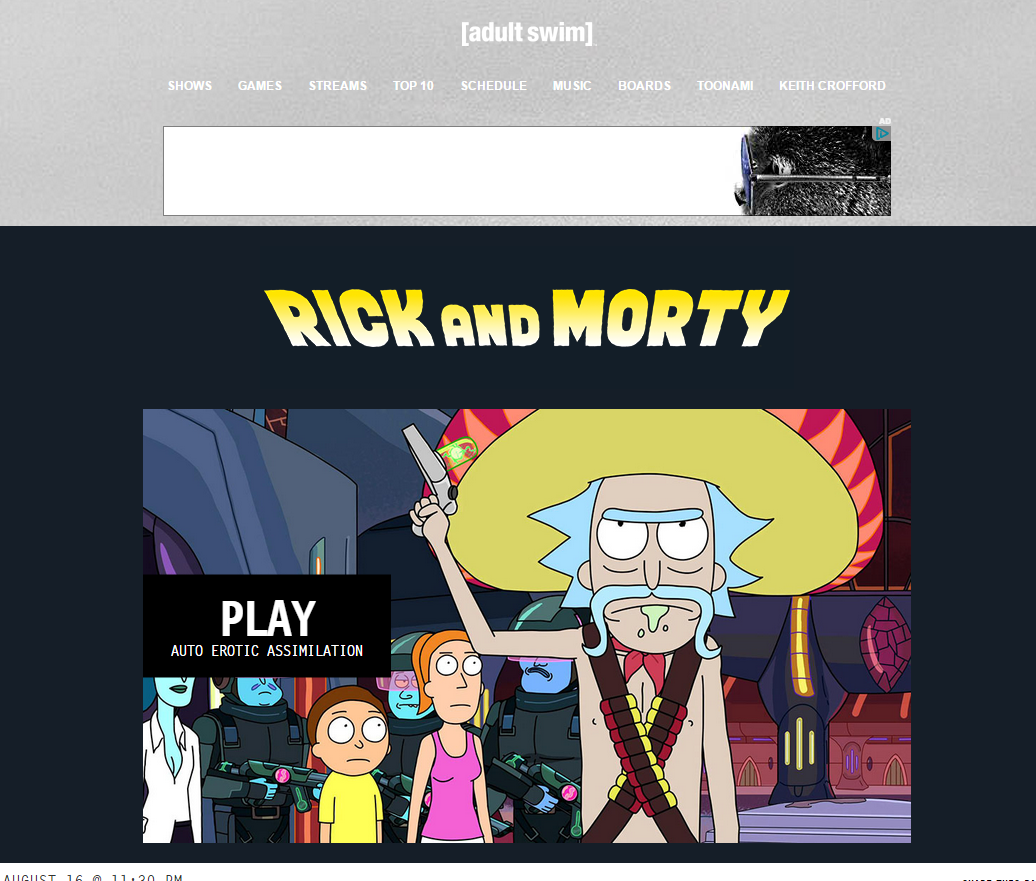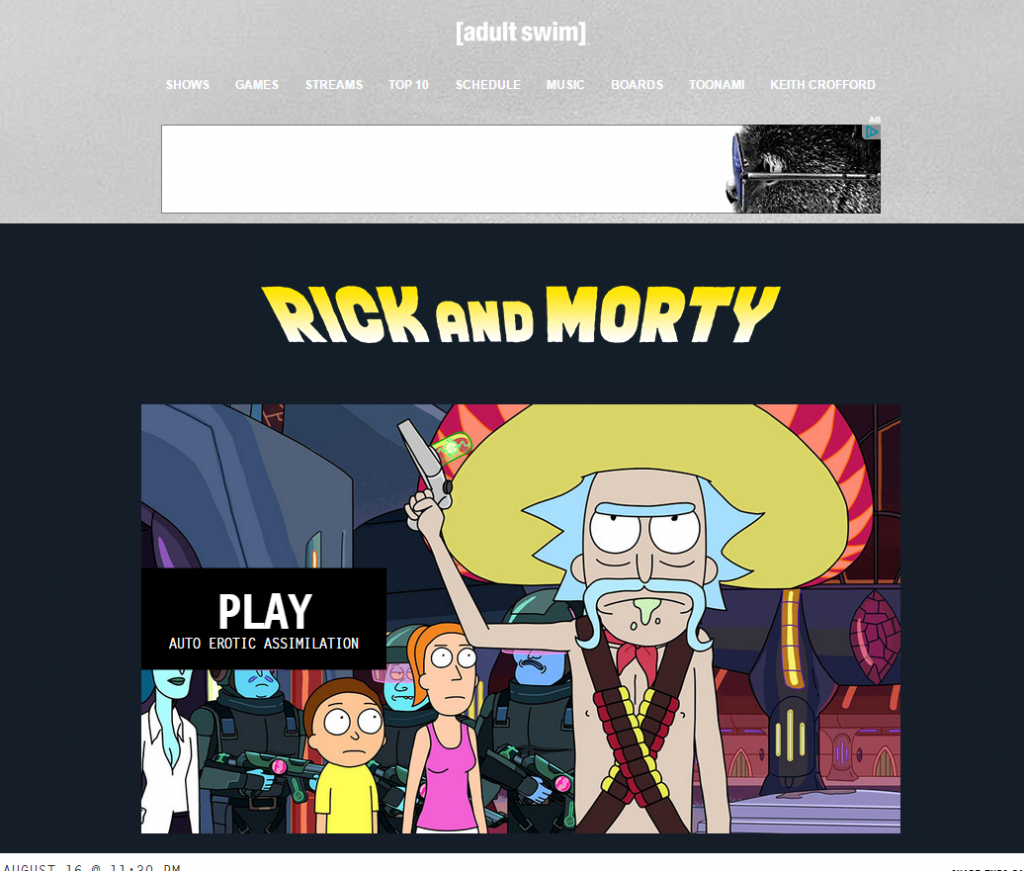 Adult Swim actually has a fairly amazing app that allows for streaming of Rick and Morty online for free. All you need is a cable subscription and a log to get yourself streaming R&M. Unfortunately this option probably doesn't appeal to "cord cutters" but if you're already subscribing to Adult Swim via Comcast or some other cable operator this is the best possible option for streaming Rick and Morty online.
Check out the official Adult Swim app for more information on that.
Download Full Episodes of Rick and Morty on Amazon on Google
If you feel the need to own the entire series of Rick and Morty you can also purchase full seasons of the show on Amazon, Google Play or iTunes. That way you'll be able to not only stream Rick and Morty straight to your device of choice you'll also be able to download the shows directly and watch them wherever you want. Why would you want to do that? Imagine yourself on an airplane or on the bus with spotty internet. You'll look to your left and to your right and laugh because you'll be the only one able to stream Rick and Morty without a connection. Bam.
Pirating Rick and Morty
There's always the option to straight up steam Rick and Morty online. This tactic hurts creators and causes them to cry. Well, maybe not cry but they may be less inclined to create additional Rick and Morty episodes in the future. Use this option wisely and whatever you do be sure to avoid any kind of virus that comes with pirating shows.
We hope Rick and Morty find their way to your phone, tablet or other device for streaming. If you have another streaming option beyond the above please share it with us.