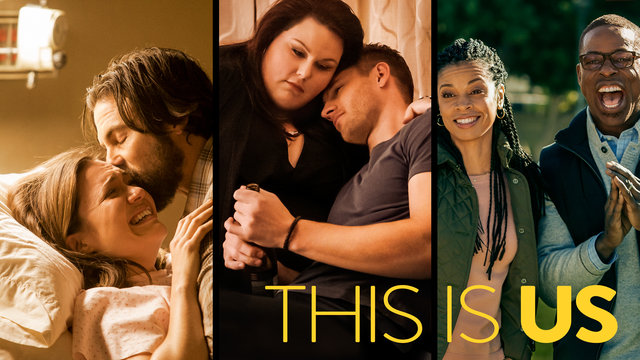 'This Is Us' is an NBC drama series which originally aired in 2016 and created by Dan Fogelman. The series stars some big name celebrities including Mandy Moore, Justin Hartley, Milo Ventimiglia, etc. The series is about the lives of several families who are connected by nothing more than sharing the same birthday. It showcases that despite them having the same birthday their lives are so different yet similar in some cases. The series starts by following the twins Kevin and Kate and their adopted brother Randall. Kate and Kevin were the two that survived birth in a triplet pregnancy. Interestingly, they were conceived in the bathroom of a bar as Super Bowl XIV was being watched in that same bar. The parents who are hell bent on bringing home three babies decide to adopt a third named Randall who was also born on the same day at the same hospital, but his father abandoned him.
The show is about life really, so you'll see a couple trying to lose weight, another trying to hang on to life while a man's quest to find his birth father. That's as much as we can give out but if this piques your interest then below is how you can stream 'This Is Us' online for free.
We Recommend: Hulu Live
Hulu Live is going to be the best option for everyone when it comes to watching This Is Us. For those hoping to watch tonight's episode live, you can stream it online without cable using Hulu. For those who want to watch the most recent episodes on their own time, Hulu also offers the show in their on-demand catalog. The best part? A totally free trial. Get full access to Hulu free here:
Live Stream 'This Is Us' Online with Sling TV
Sling TV enables you to live stream 'This Is Us' as well as any reruns that NBC may air. However, in addition to NBC, you can stream a whole host of other channels such as CNN, ESPN, NatGeo, etc. While a subscription to Sling TV starts at $20 a month, it does not include NBC. If you want to stream 'This Is Us,' then you'll need to subscribe to the 'Blue' package which costs $25 a month but also includes 40+ other channels too. Plus, with the Sling TV app for iOS, Android, and Chromecast devices you'll never miss an episode of 'This Is Us' even when you're not at home. Check out their seven day free trial.
Watch This is Us without Cable on AT&T TV NOW
If you're looking for another non-cable option for streaming This is Us you can hop on AT&T TV NOW. It's a lot like Sling which is to say it includes channels like Fox Sports, Fox News and History Channel as well. They also have a seven day free trial so try that and get streaming This is Us!
Watch 'This Is Us' Online Using the Official NBC App
The official NBC app enables you to stream shows like SNL 'This Is Us' as soon as they are aired. You should be able to find all the episodes of the show available for streaming. However, you'll need to be a subscriber to the network because that's the only way you can log into the app to start streaming. Unfortunately, NBC has made it impossible to use the official route without being a subscriber. Fortunately, there are other methods!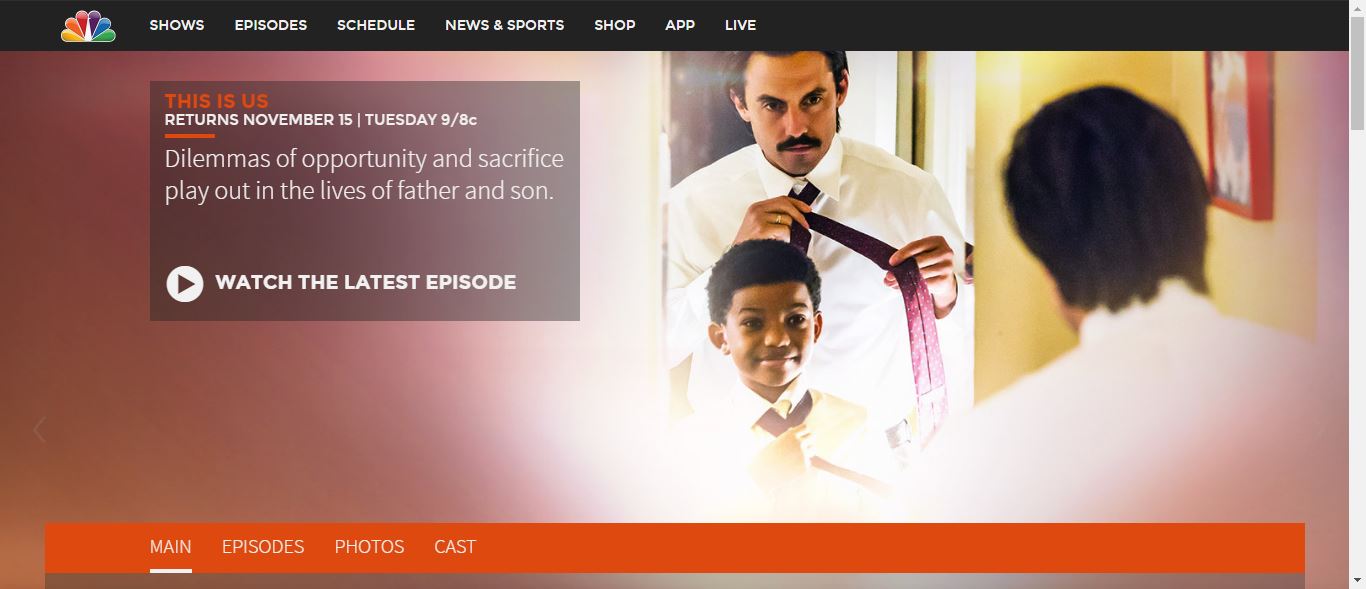 Streaming 'This Is Us' on Netflix, Hulu, and Amazon
Unfortunately, you won't find 'This Is Us' on Netflix. We are not sure why but lately Netflix has not been getting any of NBC's latest shows.
Hulu has all the latest episodes available for streaming. Also, all the most recent episodes are available within a couple of hours of it being aired by NBC.
If you'd rather download the show in HD to your mobile device, then Amazon Prime has all the episodes at $2.99 a pop. However, some may think that that's a tad bit expensive for them.
Other Methods of Streaming 'This Is Us' Online for Free
Well if you ask us we will tell you that there aren't any free and legal methods available. We also strongly advise that you don't try to stream 'This Is Us' or any other show for that matter illegally. The reason being that the FBI is cracking down pretty hard on pirates!
Last Updated on by Exstreamist