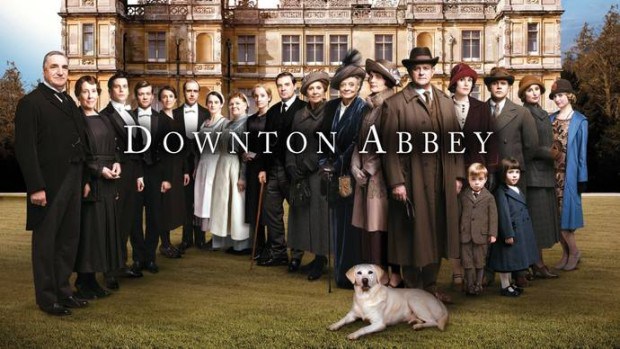 Downton Abbey isn't just for your grandparents and people who accidentally switch to PBS on Sunday nights.  It's a show that's earned awards, recognition and the love of fans of all ages over the years.  Set in early 20th century England, a well-to-do family presides over a house full of servants. Times begin to change, however and the Granthems are forced to change with them.  Don't have PBS or BBC?  You'll want to watch this show online, right?  Here's how to do it.
Is Downton Abbey on Netflix or Hulu?
Downton Abbey is currently not on Netflix but it is rumored to be returning sometime in the next couple of years. PBS struck a deal with Amazon so it may actually appear on Amazon Prime before that time.  Hulu used to carry the first two seasons of Downton Abbey but currently offers no seasons even with Hulu Plus.
Downton is Streaming on Amazon Prime for Free!
If you're an Amazon Prime subscriber you can watch all of the show right now! Check that our here and sign up if you need to because Amazon Prime is one of the best deals on the web.
Does PBS have an App that Streams Downton Abbey?
No.  PBS does have an app and a website that streams various programming but Downton Abbey is not a part of this package and likely won't be.  As their most popular show they are keeping tight control on the show, not allowing it to be streamed or shared like many of their other shows.  Downton Abbey is the moneymaker PBS needed to stay afloat!
Downton Abbey on DVD and Blu-Ray
One sure-fire way to get your Downton Abbey fix is to purchase the DVD and Blu-Ray collections.  This gives you full access to the show, though not on the go like you're probably looking for.  There are some awesome special features that might interest you on these discs, though that you can't get elsewhere.  You could also rip the video from these discs and take the episodes with you if that's necessary for your enjoyment.
Grab all of the seasons on Amazon now if you want to go that route.
Streaming Downton Abbey in the Future
The final season of Downton Abbey is coming this year and we expect that the reigns on this show will loosen as the show ages. If you can hold out a year or two we expect to see Downton Abbey available for streaming on several platforms.