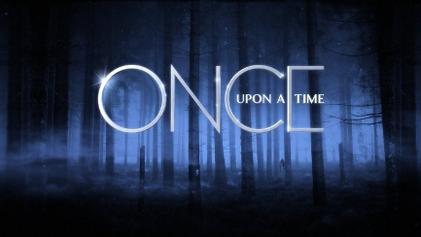 Once Upon a Time is a series on ABC that draws upon fairy tales of old. These timeless stories are re-imagined with modern effects and tastes in mind. This series blends the real world with a fantastical one and that's why Once Upon a Time is one of ABC's most watched dramas at the moment. Currently in a multiple season situation, watchers of Once Upon a Time are ensuring that this series will get several more to come.
There are several ways to watch ABC series like Once Upon a Time online for free since it is on network television.
Live Stream Once Upon a Time Online with Sling TV
Don't have cable and looking to live stream Once Upon a Time? Sling TV might be your best bet. They offer a package that includes all ABC shows, meaning you can live stream ABC content through a month-to-month subscription to their service. IF you're not sure what Sling TV is, they've got a great one week free trial available that you can cancel at any time.
The other option is to use Watch ABC, the official network app. It's almost the same as the website where you get newer episodes of currently airing series but have to verify your location. Grab that from the app or Google Play store.
Watch Once Upon a Time with a AT&T TV NOW Subscription
Fairy tale lovers can catch the latest episodes of the show live on a device of their choice with a AT&T TV NOW subscription. The service streams ABC along with a host of other TV channels which ensures that you'll never miss your favorite show again. Plus, at $35 a month its not exactly going to break your bank, and knowing that you'll not have to signup for a long term contract is a big relief too! Use the service for 7 days free via the link below:
Watch Once Upon a Time Online for Free with ABC's Official Channels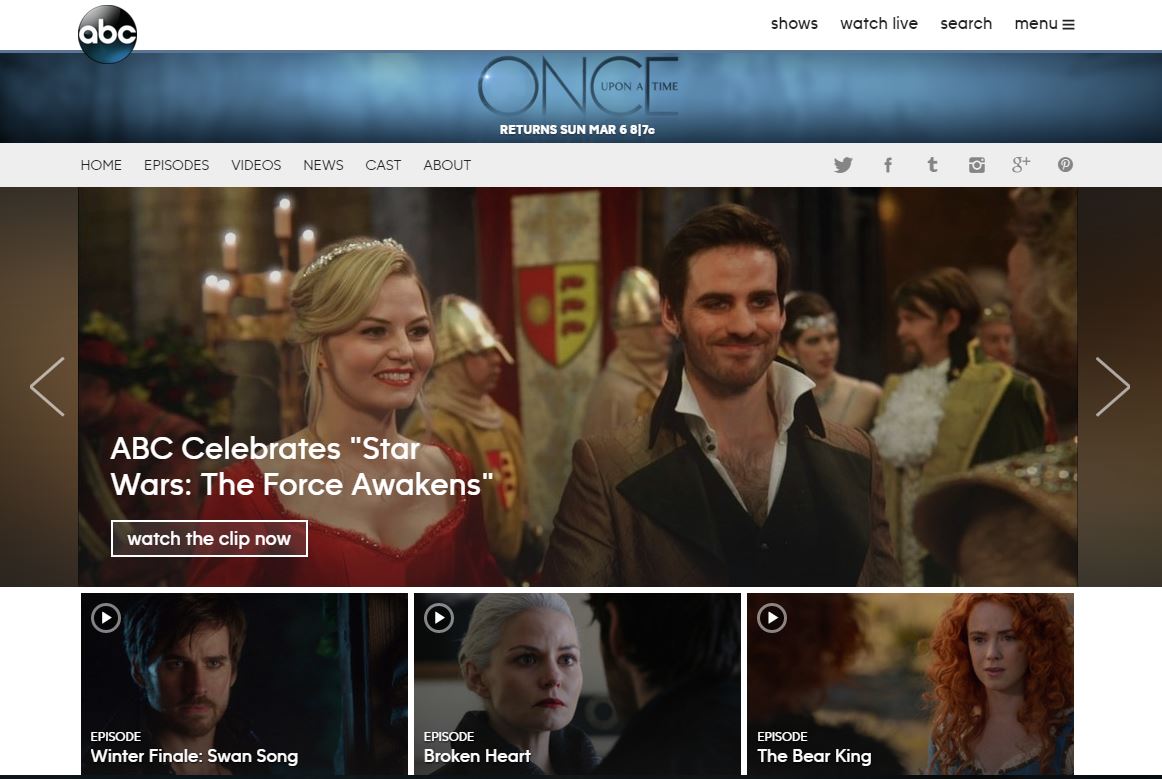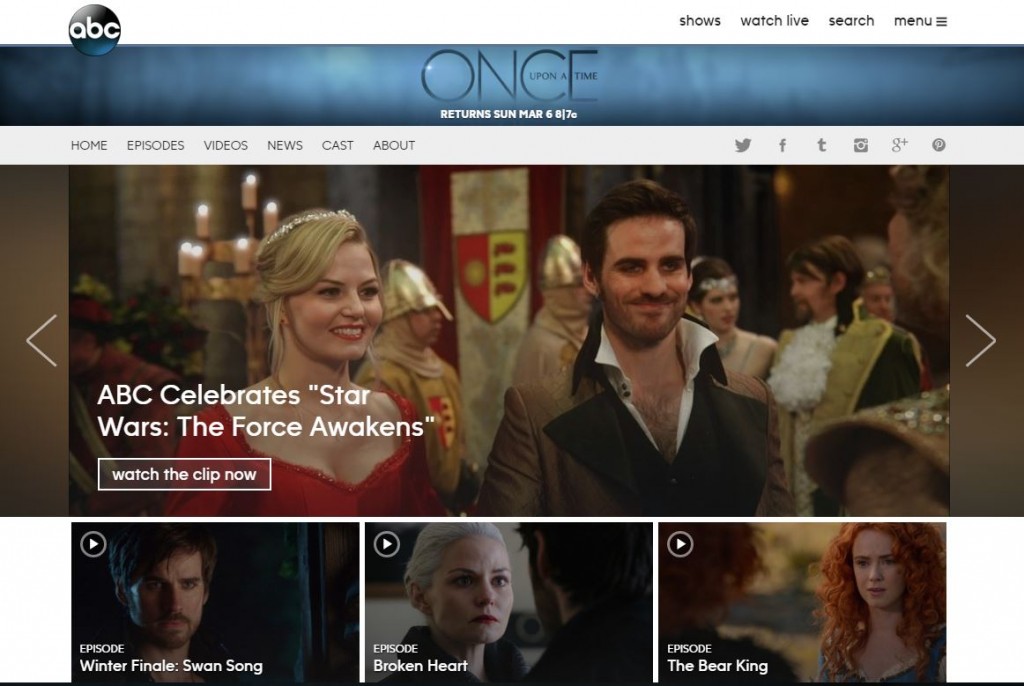 ABC has both an official website and an App that will get you Once Upon a Time streaming to your favorite devices for free. Let's start with the site over at ABC.com first. You can watch full episodes there for free if you verify your location. So for those of you in other countries (or traveling) you're out of luck unless you use some kind of VPN system to get Once Upon a Time.
Is Once Upon a Time on Netflix or Hulu?
Netflix does have a few ABC series on their instant program and actually Once Upon a Time is one of them! All seasons are avaialable right now so if you're a subscriber with Netflix you're done here.
Hulu also has Once Upon a Time streaming but only the most current season is available and it's not on Hulu's free platform either. You'll also get some advertisements on Hulu as well.
Download Full Episodes of Once Upon a Time
Several Older ABC series are available on sites like Amazon
. They're only two bucks or so for an HD stream that you'll own forever. You don't have to subscribe or anything so this might be a good option for you. You can also watch Once Upon a Time offline with this option. iTunes and Google Play do the same thing.
Avoid Illegal Live Streams of Once Upon a Time
So maybe you're having trouble finding a way to watch Once Upon a Time legally. We understand, it might be difficult outside of the US. But don't go torrenting or searching around for one of those foreign live streams for ABC's Once Upon a Time because you're likely to pick up a virus or malware that way. You're also not supporting the actors and writers of your favorite creative artists. Give one of the more legitimate options above a whirl and you'l be streaming Once Upon a Time with a clear conscious in no time.