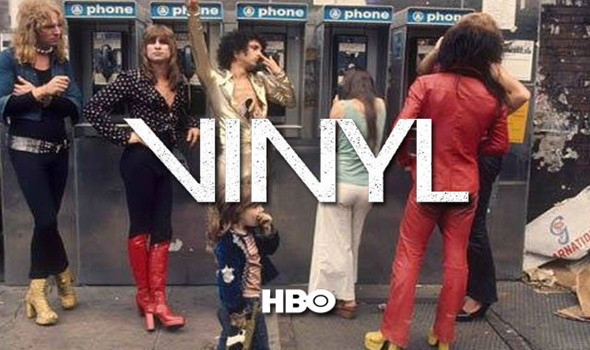 Set in the 1970's world of rock and roll, HBO's Vinyl is taking realism to the next level. If you were going to create a show about that time period who would you want to executive produce in your wildest dreams? How about Mick Jagger himself with Martin Scorsese at the helm? Throw in some HBO acting perennials, a big budget and you've got yourself a surefire hit. Oh, and we also forgot to mention that the writer from Boardwalk Empire is on the job as well. Vinyl is a show you just can't miss.
HBO has several ways to stream Vinyl and all of their other series online for free. Let's walk through some of them here so you can watch Vinyl online.
Watch Vinyl Online with HBO's Official Apps: Go & Now
Probably the best way to watch Vinyl online is with either HBO Go or HBO Now. What's the difference? Well Go is the app you'll get for free when you subscribe to a traditional cable package. You sign in with your Comcast, Direct TV or other provider credentials for access to Vinyl Episodes, Game of Thrones and anything else from HBO's past library that you can think of.
HBO Now, on the other hand does not require a current subscription to HBO. It's a stand alone service which means you can subscribe without a cable package. This will get you streaming Vinyl for about $15 a month.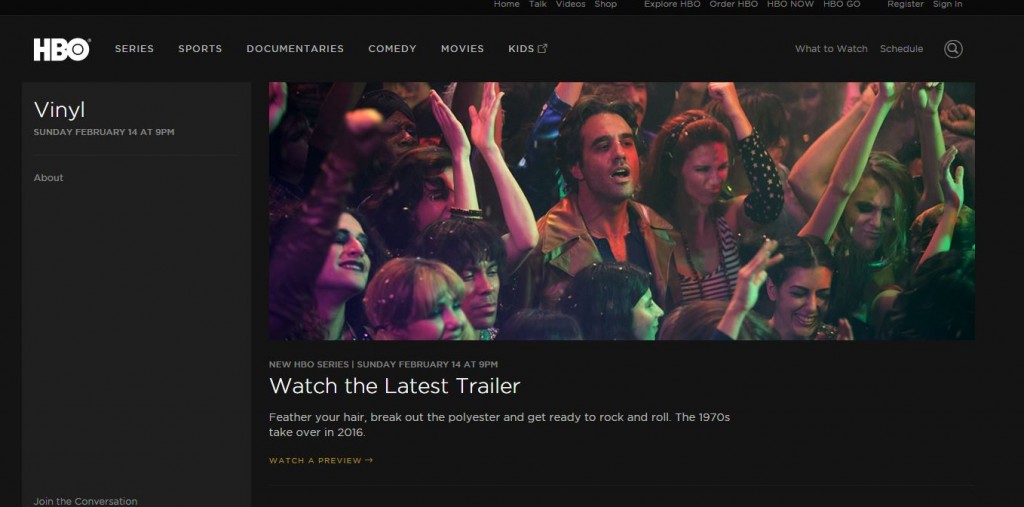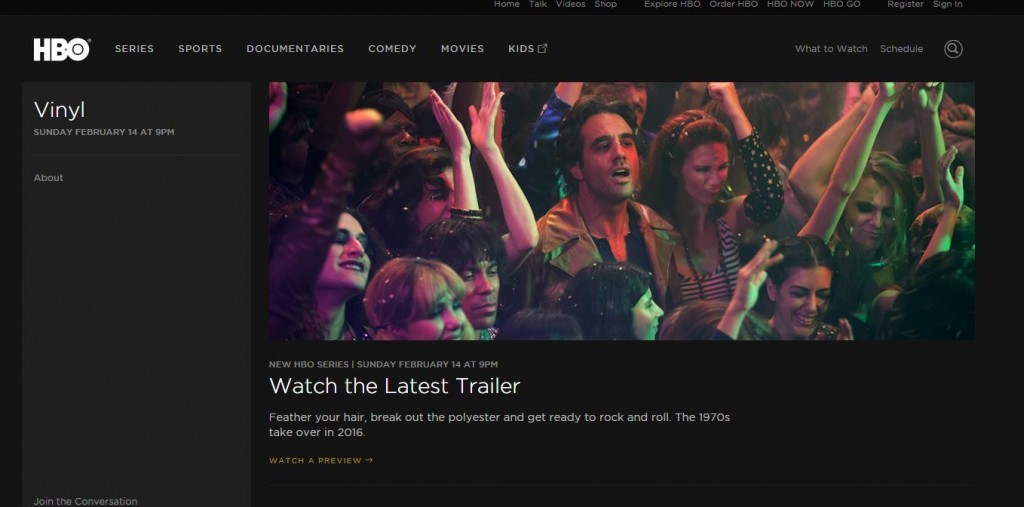 Either option is great and Vinyl will be there on the screen of your choice with either one of these apps.
Is Vinyl Streaming on Netflix or Hulu?
No Vinyl is not on Netflix. Neither is Vinyl on Hulu. HBO doesn't put their content onto 3rd party streaming services. Though they do have a deal with Amazon for their older content. So you might find Vinyl on Amazon
sometime in he distant future but it's not there now and it definitely isn't on Netflix or Hulu.
Watch Vinyl Live with Sling TV
Another great option is a bit of a larger commitment. Sling TV is a new alternative to Cable that allows you to subscribe to several channels for a mere $20, including HBO and Vinyl. It gives you live television so you can watch online just like you would on a traditional television. Head over there now to check it out and sign up for the free seven day trial.
>> Sign Up for Sling TV and Watch HBO Online Live  <<
Wait for the DVD and Blu-Ray Editions of Vinyl
Vinyl will be out on DVD and Blu-Ray about a year after it airs. So you can get the current season this time next year. Hunt for it on Amazon
now if you can't wait! The physical disks guarantee that you'll always have Vinyl available to stream or watch whenever you need. HBO also sometimes includes a code for the digital version of the full season of Vinyl when you buy the Blu-Ray. So check that out if you want both.
https://www.youtube.com/watch?v=lkDpld0vyi4
Avoid Illegal Live Streams of Vinyl on the Internet
We all want to support the things we love and care about in this world. Well, if you love Vinyl you should avoid illegal streams because you aren't supporting the network or storytellers who are bringing you Vinyl online. Art like this isn't free.
Anyway, you'll probably run into some malware or non-HD Vinyl live stream anyway that just doesn't give you the full experience. Subscribe to HBO and become a grown up. It's worth it!