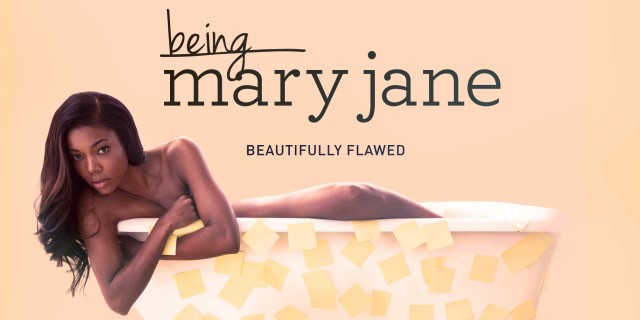 Being Mary Jane is an original series by BET that debuted 7th January 2014 with a 90-minute long pilot. The series is about a young woman named Mary Jane (obviously), who is a TV news anchor in Atlanta, Georgia. The series follows the personal life of the young lady complete with romantic encounters, rejection, professional stresses and success.
The winner of the 45th NAACP Image Awards, as well as Outstanding Actress in a Television Movie, Mini-Series or Dramatic Special, the series has managed to garner nine similar NAACP Image Award nominations. So, if you haven't started watching Being Mary Jane yet, we'd suggest you do and below we discuss how it can be done without a cable subscription.
We reveal the secure, official and downright common sense ways of watching Being Mary Jane online free!
Sling TV has BET and Being Mary Jane
Sling TV is a cable alternative geared towards millennials like yourself. The service streams dozens of channels including BET, which means that you can stream Being Mary Jane free online. At $19.99 a month, it's a lot cheaper than most cable packages, and you get to stream directly on your computer and a mobile device of your choosing via the Sling TV app. You get ESPN, Lifetime and Spike as well so check out their lineup.
Head over there now to check it out and sign up for the free seven day trial.
Streaming Being Mary Jane on DIRECTV NOW
If you like Sling you may also enjoy DIRECTV NOW's offerings that include BET and Being Mary Jane too. The price is a little more than Sling's but you get a the same channels, plus a few more actually. Check out their seven day free trial:
Try DIRECTV NOW Free for 7 Days
Watch Being Mary Jane on BET's Official Website
BET TV is a channel geared towards mostly millennials which is why it comes as no surprise that they have a pretty sleek website and an accompanying Android and iOS app. Installing the app on your mobile device allows for subscribers to BET via their cable operator to stream Being Mary Jane online for free. That said if you don't own a television and don't have the required credentials then you'll have to try one of the other methods discussed below.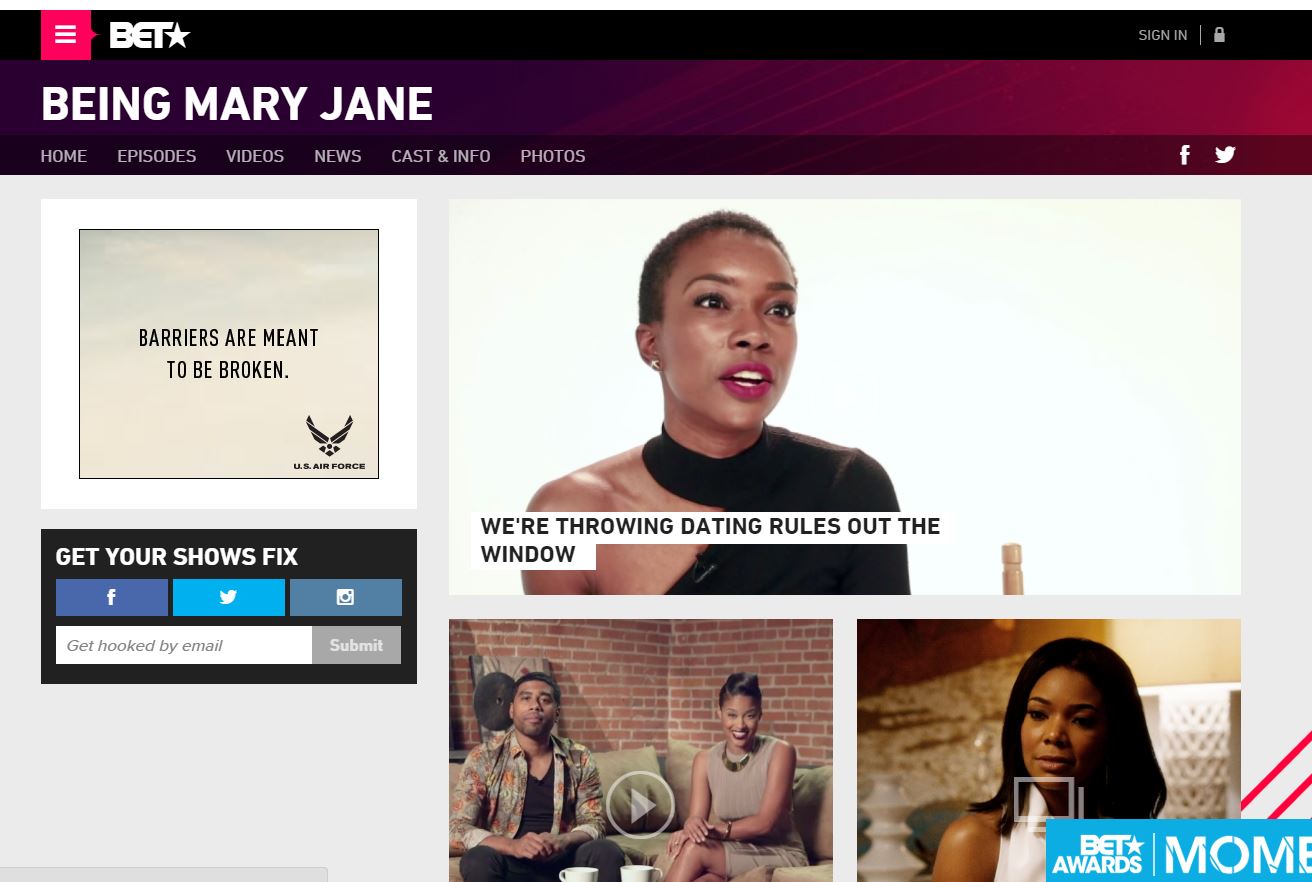 Sony Vue is another way to Get Being Mary Jane
The PlayStation Vue is slightly more expensive than Sling TV at $39.99. But like Sling TV you can stream BET live directly via your PlayStation console as well as a host of other portable devices. It's perhaps one of the easiest ways to stream Being May Jane online on everything from a Fire device to Chrome Cast! Though most millennials without rich dads will probably think it's way too expensive.
Hulu and Netflix don't have Being Mary Jane
At the moment, Being Mary Jane is not available on either of the two major streaming services. Though there is a chance that it may become available sometime in the future. However, we serious doubt it's going to happen because almost no original programming by BET manages to get on Netflix or Hulu, so you're out of luck!
Amazon does have episodes for three bucks a pop (11 bucks for a whole season!) if you're looking for a specific season or episode.
Is streaming Being Many Jane online free possible?
A good question and the answer is yes! Many nefarious foreign websites offer free streaming of BET as well as other channels, but they are breaking US law. As a US citizen attempting to stream illegally can get you into trouble. The same goes for using torrent websites to download episodes of Being Mary Jane! So, not a good idea in our opinion.
Remember Big Brother is watching!