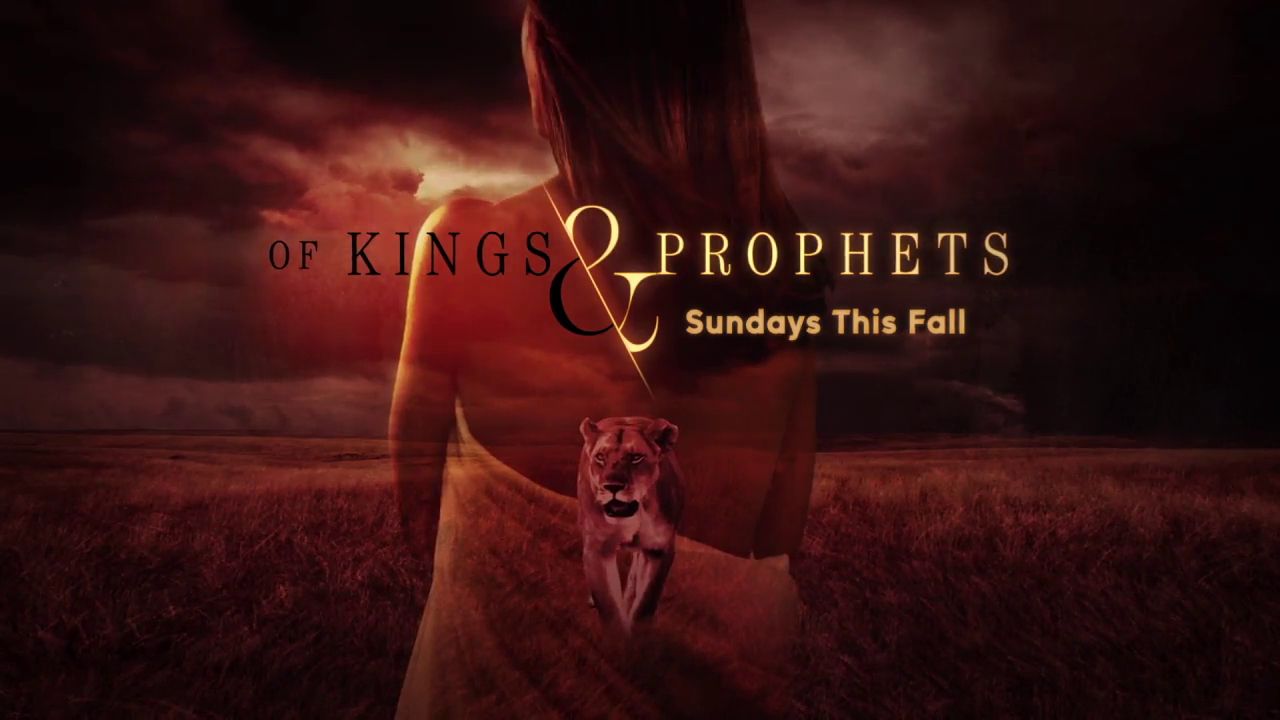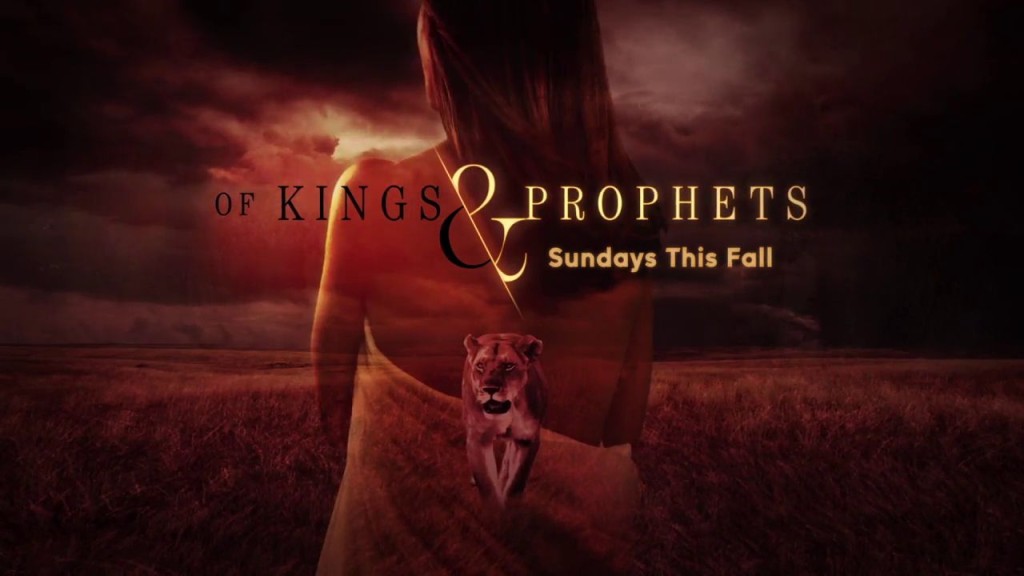 It's honestly surprising that some network didn't think of this earlier. Biblical theater is sure to be a hit with those who appreciate drama but also to anyone within the faith itself. The Bible (the show, not the book) paved the way but now "Of Kings and Prophets" is the latest show from ABC to attempt to tap into that energy. It's a delicate balance between entertainment and respecting the viewers who literally see the source content as gospel. The show does promise sex, violence and has even been compared to Game of Thrones.
ABC has several ways to watch their programs live and online including their new show Of Kings and Prophets. Here are some of the best ways to watch it online for free. If you know of another way to stream Of Prophets and Kings online then be sure to leave us a comment below.
Is Of Kings and Prophets Streaming on Netflix or Hulu?
This show is so new that neither Hulu nor Netflix have it in their streaming libraries. They may get it years after it airs on ABC but for now it isn't there. Hulu does have a deal with ABC but so far we're not seeing Of Kings and Prophets in their catalog. If we had to guess, we'd check Hulu first.
Live Stream Of Kings and Prophets with an Upgraded Sling TV Account
Sling TV has a package which includes ABC TV shows, meaning you can live stream Of Kings and Prophets with a Sling TV account. If you're not sure if Sling TV is right for you, you can give the service a free trial here and try Sling for seven days.
Watch Of Kings and Prophets for Free with the Official ABC Website or App
ABC actually puts most of their programming onto their official website the following day. In some places you can even live stream Of Kings and Prophets from ABC.com so check your local listings. But the easiest way to stream Of Kings and Prophets is to simply head over to ABC.com and look for it. It should look something like this: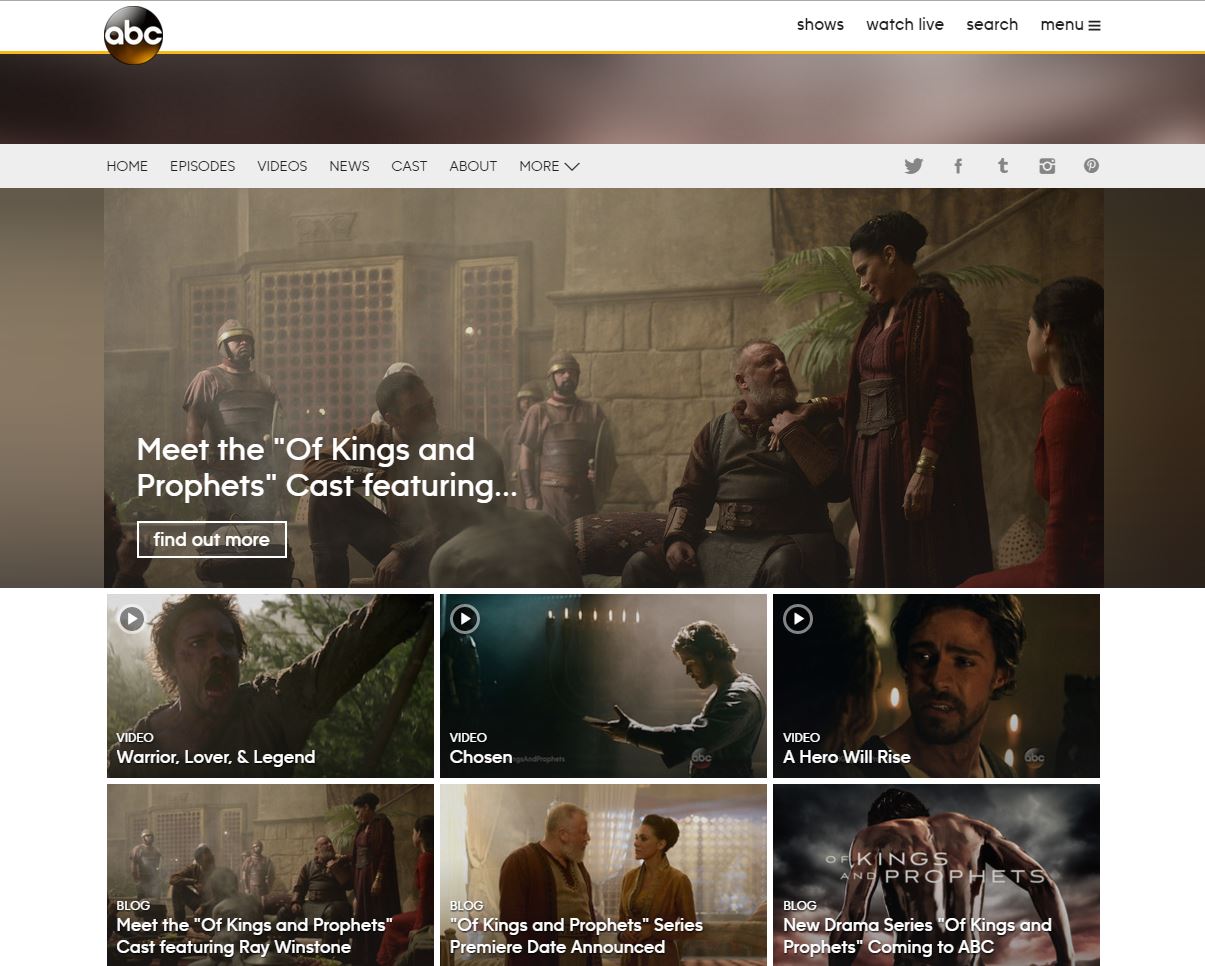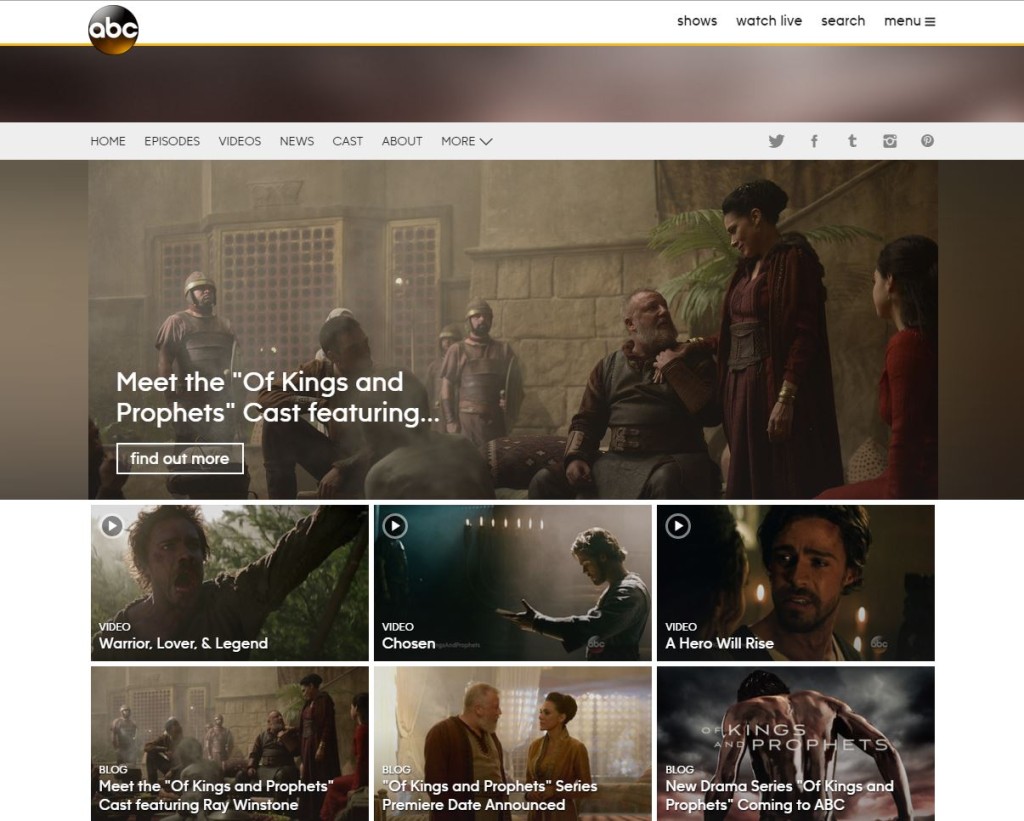 ABC's official app is another great way to stream Of Kings and Prophets. It's similar to their website where you'll have to watch ads and whatnot but it's not so bad. After all, it's free! I'd prefer to simply navigate to the website myself because I don't need to install an app if I don't need it (the app is almost identical). So the choice is up to you. Whatever works best.
Download Full Episodes and Watch Of Kings and Prophets Live
If you don't want to deal with all of these streaming options you can always purchase full episodes from Amazon or your favorite retailer. You can grab new episodes the following day for two or three dollars. With this option you'll get to watch Of Kings and Prophets online or offline as well.
iTunes and Google Play offer a similar selection so it's really up to you to decide which platform is more convenient.
Thou Shall Not Steal
It's one of those 10 commandments. Don't attempt to illegally stream Of Kings and Prophets or you'll burn in hell… or something like that. But seriously, a lot of people spent their hard earned coin and time on making Of Kings and Prophets. Don't tempt fate by stealing it.