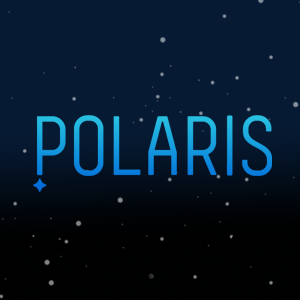 What does God Mode, PewDiePie, and live video gaming all have in common? Well in case you were running low on life we'll tell you for the heck of it 'Polaris TV.' Polaris TV is a gamer's dream come true; it's a channel dedicated to gaming for gamers, by gamers and it runs 24/7. The channel features some of the most popular games and the gamers that play them, not to mention comment on them while playing. Even though Polaris TV is still not yet worth a billion dollars, it's fast becoming popular with teens and young adults evident from their commercial breaks.
So, if gaming, gamers, and shoot em ups are your thing then here is how you can stream Polaris TV live online for free!
Watch Polaris TV Live Online via the Official Website
Now because Polaris TV is relatively new and also because they are yet to be worth a billion dollars you can stream Polaris TV live online via their official website. It does not matter if you're a subscriber to the channel you can just visit the website and catch up on the latest shows. The one drawback is that there is no official Polaris TV app yet. The other drawback is that you're forced to watch a commercial for around ten seconds prior to the actual program you've clicked on to watch. But because it's free and for gamers, the brains behind Polaris TV are betting that people have more time than money on their hands!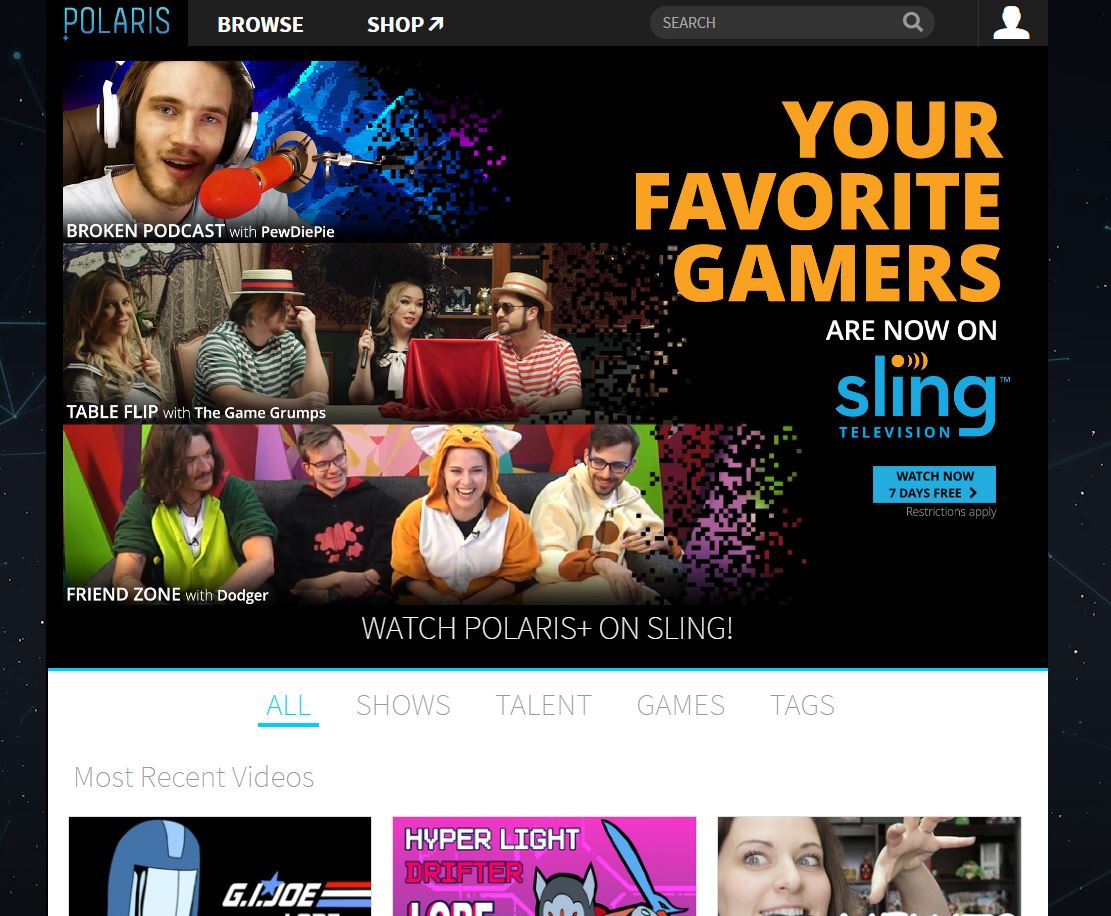 Stream Polaris TV Live via Sling TV
Polaris TV has teamed up with Sling TV, which happens to be the only other way of streaming the channel live in all its glory. Even the official website states that the best way to watch the channel is via Sling TV! That said to start streaming Polaris TV you'll need to subscribe to Sling TV, which is $19.99 a month. However, the subscription will give you access to dozens of other channels in addition to Polaris TV. So, whether you're a gaming fan or just want cheap channels on the go Sling TV, and its accompanying app for iOS and Android is all you need.
Polaris TV Programs on YouTube?
Yes, you can find quite a few programs for free on YouTube as well as the channel's podcast star PewDiePie with numerous others. All you need to do once you find the show is to like or subscribe to the channel! Interestingly you don't have to go through all the effort because everything is already free via Polaris TV's official website.
Well, there you have it! Game on.
Last Updated on by Exstreamist