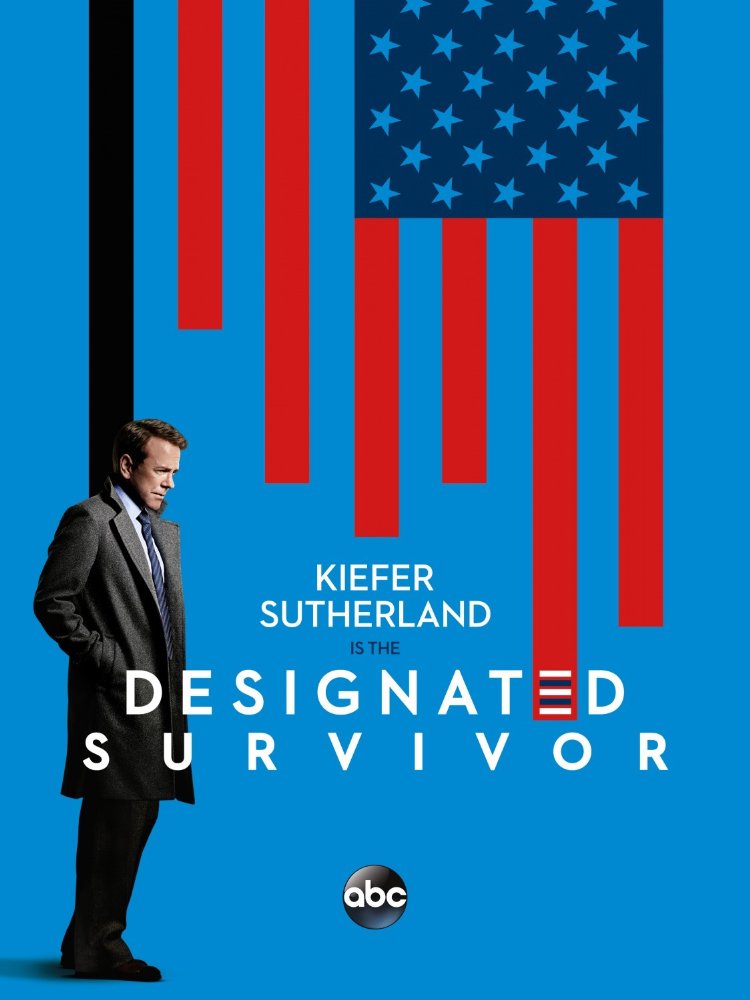 "Eagle is Gone"! which is code for 'the president is dead'. Kiefer Sutherland plays Tom Kirkman, a low-level cabinet politician who suddenly becomes the President of the United States…talk about shortcuts. Also starring Maggie Q of Nikita fame, the person in charge of investigating who blew up Washington, DC and why. Not that it makes much sense because just about any despot in the world wants to blow up DC. That said the story is about how one man with little or no experience and grooming is now the most powerful man in the world. Kirkman struggles to keep his family, country and the people around him safe. The next few decisions he makes are crucial. Designated Survivor is a disaster movie in which you don't have wide scale disaster, but it's enough to trigger an emergency!
If you're a fan on Kiefer Sutherland and 24, then you'll want to watch Designated Survivor for sure. Here is how you can stream Designated Survivor without ever having to pay for cable!
Live Stream Designated Survivor with Sling TV
Unlike the official ABC app, you don't need to have so-called subscriber credentials to stream ABC. Sling TV is an online cable service provider which means that all you need is an internet connection and a working credit card. Make sure you ask daddy to approve the charge on the card you're about to use! The cheapest way to watch Designated Survivor is to get hooked up with the basic package which costs $20 a month and then pay an extra $5 for the ABC network. That's just about it! Sling TV subscribers can stream ABC live on the go!
Watch Episodes of Designated Survivor Live with DIRECTV NOW
You can watch the latest episodes of Designated Survivor live with DIRECTV NOW. The service is owned by AT&T and in addition to a myraid of other channels live streams ABC. So, subscribers are treated to just about every ABC show that's normally aired with the added bonus of being able to stream on the go via the service's apps for an array of modern devices. The basic subscription starts at $35 a month and should suffice for most people. Give the service a shot for free via the button below.
Try DIRECTV NOW Free for 7 Days
Watch Designated Survivor Online Using the Official ABC app and Website
The ABC app allows you to stream the ABC network live, and you can choose to watch full episodes on a myriad of smart devices. All you need to do is download and install the app on your device, then sign-in with your subscriber credentials which you should be able to get from your participating TV service provider. You can also live stream the channel directly via their official website by signing in using those same credentials. That said if you're not a subscriber then the app will not work for you. But there are many other ways to stream Designated Survivor as we discuss below.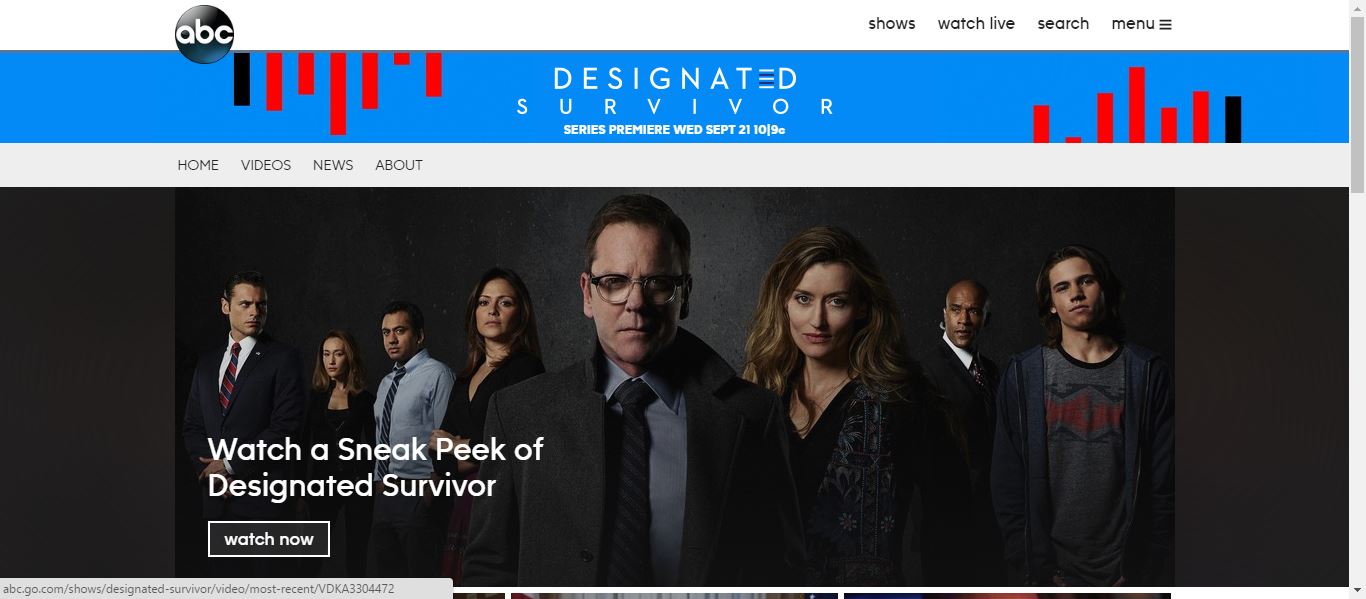 Streaming Designated Survivor on Netflix, Hulu, and Amazon
When it comes to Netflix and ABC things are not all that rosy anymore. Netflix does not carry ABC's content, so you're out of luck. That said you can subscribe to Hulu which has all episodes of Designated Survivor. If Hulu is not for you because you're the type of person who likes to download and watch episodes later then, Amazon and iTunes should work for you. However, at around $3 an episode it can be a tad bit expensive especially if you're still living off pocket money!
Other Methods of Streaming Designated Survivor
It goes without saying that Googling should help you find many other ways to stream Designated Survivor online. But the methods described above are by far the best and most of all legal. Many foreign websites screw with you because what you may think is free is actually a ploy by a group of hackers taking down your personal information. So, not all freebies are worth it!