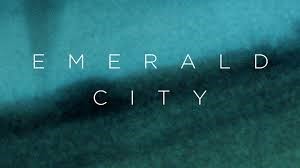 Read or watched the Wizard of OZ? well if you have, then you probably remember Dorothy going to the Emerald City, and if you remember that then you know what this series is all about. Though devoid of all the humbug that made the Wizard of Oz so popular back in the day the Emerald City, offers a darker take with a bit of spin on the original story.
To start with Dorothy is in present time Kansas and happens to kill the wicked witch as soon as entering into Oz with the best weapon ever i.e. her car! Aired officially on NBC, which ordered a 10 episode first season last year, it is cracking up to be one hell of a ride.
Now that you're interested because of the spoilers we've thrown in, the good news is that you can also watch the Emerald City online. 
Sling TV Doesn't Have Emerald City just Yet but it May Soon!
Update: SLING HAS NBC NOW!
When it comes to cutting the cord or should we say throwing out the set top box, Sling TV is the perfect replacement. You can for all intents and purposes throw out that set top box when you subscribe to Sling TV though we'd recommend that you sell it on eBay.Sling TV offers a host of channels but not NBC just yet. Stay tuned as they're making big moves all the time. At $19.99 a month, you get access to dozens of channels and thousands of hours' worth of programming live.
Head over there now to check it out and sign up for the free seven day trial.
Watch Emerald City for Free on NBC.com or with their Official Apps
Emerald City airs on NBC so it's only fair that they stream the Emerald City online as well. The great thing about NBC is that they have their very own iOS and Android app which allows you to stream the channel live on just about any modern device. However, streaming live will require that you be a subscriber to their cable television channel via your cable service provider. If that's not the case you can try hustling it out of your girlfriend, parents or siblings. If you still don't have the required subscriber credentials, then forget about streaming NBC live.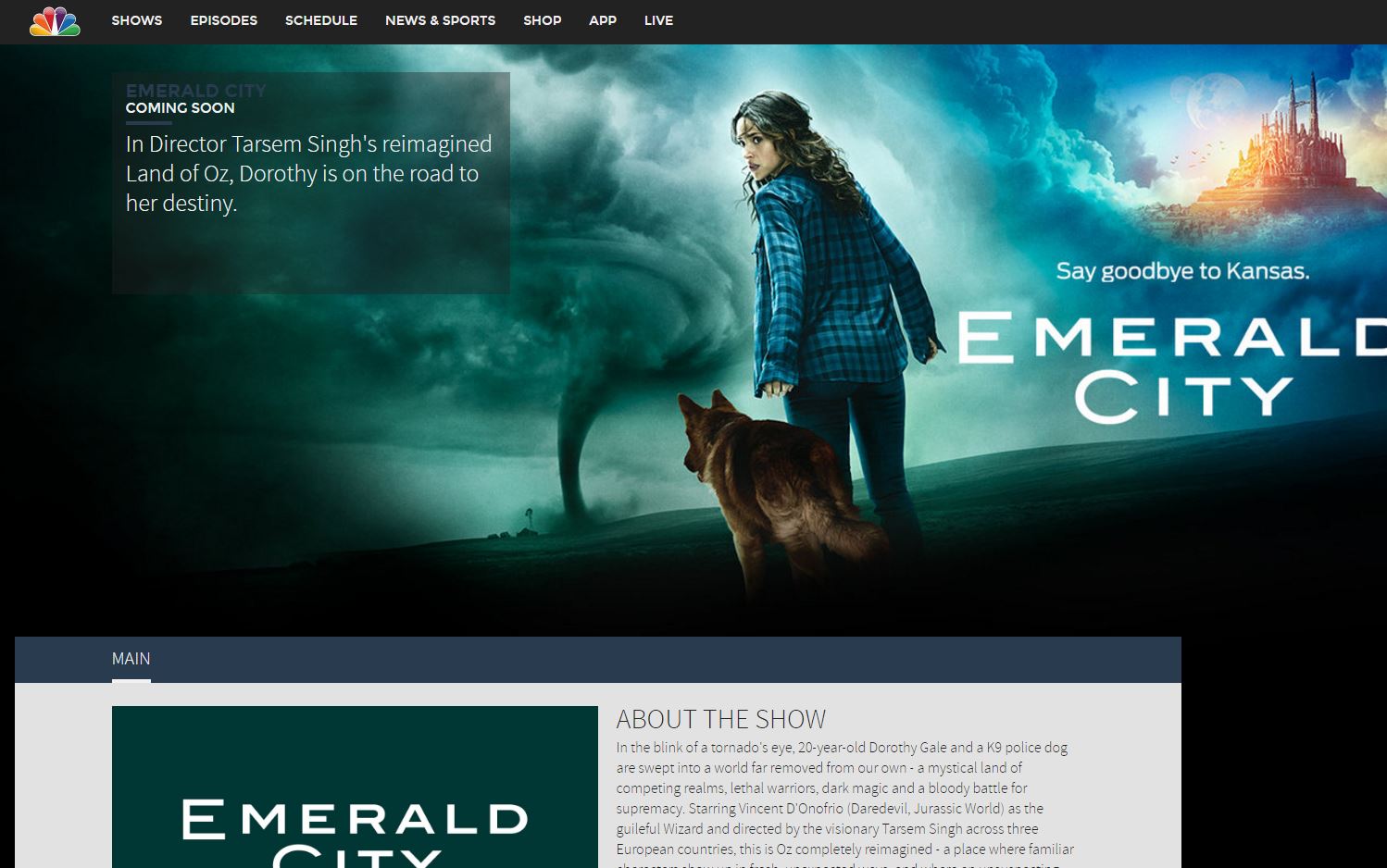 Now that we've exhausted the official options we have a couple of unofficial ones which are just as good if not better below.
Amazon Prime, Hulu, and Netflix Don' Stream Emerald City
As of this writing, none of these online service providers have picked up the show. That said they are usually late to the party so expect to see these shows like others by NBC on any one or all three of these websites. However, it could be later than sooner, and we wouldn't bet on it being cheaper than $2.99 an episode.
Free Yet Illegal Options for Watching Emerald City Online
Apart from the options above, there are a few illegal ways of watch Emerald City online for free. You can search Torrent websites for episodes. You can also go to websites such as 'putlocker' for free streaming. Though don't blame us if you end up in prison for breaching copyright law! And the yellow brick road to prison is not a pretty sight.