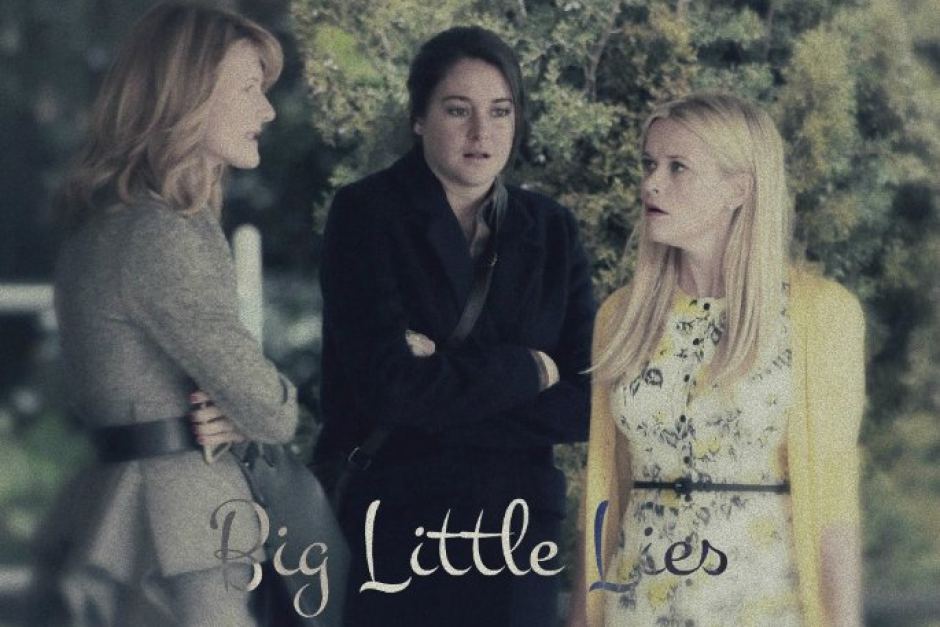 Big Little Lies is a comedy drama miniseries starring some big name stars like Reese Witherspoon and Nicole Kidman amongst many others. The serial is based on a book by Liane Moriarty. So, far the first season will consist of seven episodes which are directed by Jean-Marc Vallee. The miniseries is set in the seemingly tranquil town of Monterey, California. But like everything else in life all is not what it seems. There are wealthy husbands, beautiful homes, somewhat sexy moms and cute kids but what holds all of their worlds together are a network of lies. The serial follows three mothers Jane, Madeline, and Celeste which exposes betrayals, secrets, conflicts and the have-nots in the town. Though despite all this darkness there is something funny about it. The mischief and murder too may come across as strangely amusing, similar to all the contradictions that each person has embedded in them.
HBO is known for its award-winning miniseries, and we have a feeling that Big Little Lies is going to be one of those. If you're eager to watch Big Little Lies but don't have cable, then you can stream the serial online via the options below.
Watch Big Little Lies Online Using the Official HBO Go and Now App
If you want to take the official route, stream Big Little Lies using either the HBO Go or Now apps. If you are an HBO subscriber, you can just log into the app and start streaming Big Little Lies. However, there is a good chance you're not a subscriber in which case for $15 a month you can stream via the HBO Now app.
Live Stream Big Little Lies Online with Sling TV
Sling TV is a live streaming service. Sling TV enables subscribers to stream dozens of channels including HBO. However, you'll need to add-on HBO to any one of the packages that you've initially subscribed for an additional $20. That said it's still not a bad deal considering that you'll be streaming dozens of popular channels like AMC, Disney etc. on your iOS, Android, XboxOne, Chromecast device.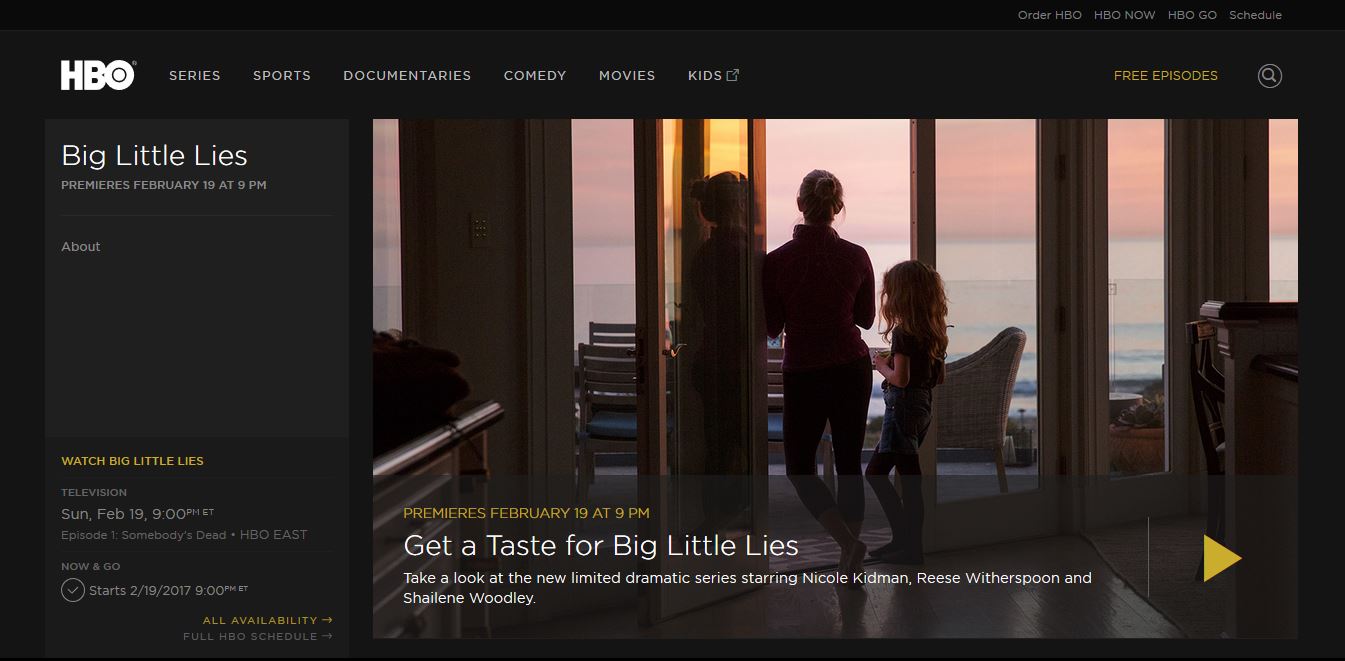 Live Stream the Big Little Lies Online with AT&T TV NOW
AT&T TV NOW streams live channels to your desktop, laptop or mobile device. The basic or 'Live a Little' subscription costs $35 but does not include HBO. Though you can add it on for $5 a month which is far cheaper than HBO Now at $15 a month. Plus, with the AT&T TV NOW app available for all major mobile platforms you can stream Big Little Lies, as well as West World, and Hard Knocks, etc. on the go!
>>Get a Seven Day Free Trial to AT&T TV NOW<<
Streaming Big Little Lies on Netflix, Hulu, and Amazon
Netflix and Hulu have been deprived of all HBO miniseries. The network pulled out all its content a while back, and there is no sign of it coming back.
You should be able to watch all the episodes of Big Little Lies on Amazon Prime. However, it may not be immediately available after each episode is aired. So, you may have to wait a while to download episodes of Big Little Lies and that too at $2.99 a pop.
Other Methods of Streaming the Big Little Lies Online for Free
HBO polices its content pretty strictly so finding free streams is near impossible. Though even if you do run into so-called free streaming or free episodes of Big Little Lies, then avoid it like the plague because it can land you in the slammer!