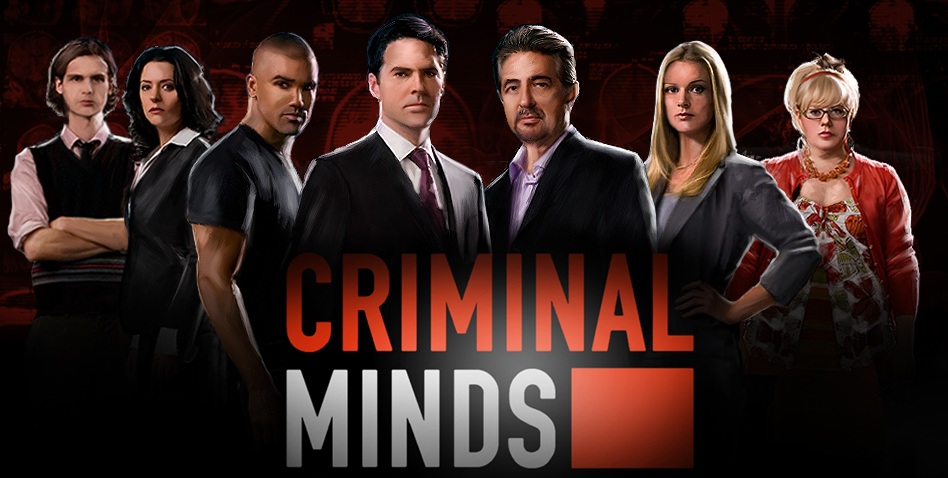 If you've ever seen a cop show then you're probably thinking Criminal Minds is just another one of those. But you'd be wrong because Criminal Minds takes you inside the mind of the perpetrator of the crime, not the law enforcement officers as much. Sometimes you empathize with the criminal and other times you're aghast at their deviancy. The show has been on for years so you know it's striking a chord with someone. Give this one a try if you're looking for another angle on the crime drama.
Watching Criminal Minds online is made easy by the fact that CBS has a few different options for streaming their shows. Here's how to do it.
Is Criminal Minds on Netflix or Hulu?
Rejoice, CM fans! Criminal Minds is on Netflix. Every single season (except the newest one). You can stream through hundreds of hours of sick, twisted criminal points of view to your hearts content with your Netflix subscription.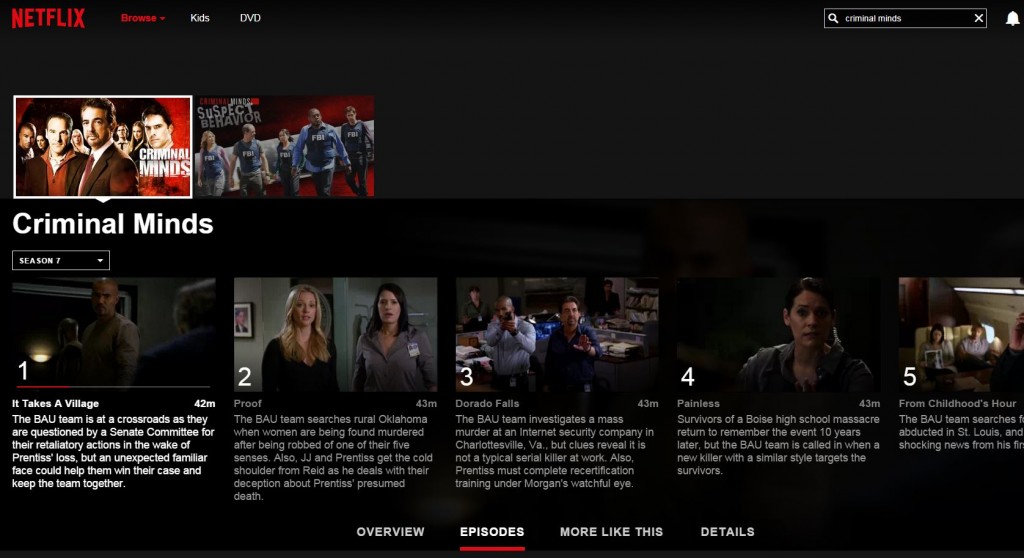 If you want to stream the latest season of Criminal Minds, you won't find it on Hulu for some reason. While Hulu does have access to a lot of other CBS shows, they don't seem to have new seasons of Criminal Minds. Probably due to the deal with Netflix. Want the latest episodes of Criminal Minds online? Read on.
Watch Criminal Minds Online for Free on CBS.com
The easiest way to get your Criminal Minds fix is to wander over to CBS.com's official page. Here you can watch the show from any browser and you don't have to sign up or log in to do so. It's all free but you'll be forced to watch commercials, just like you would if you were watching it from your living room TV.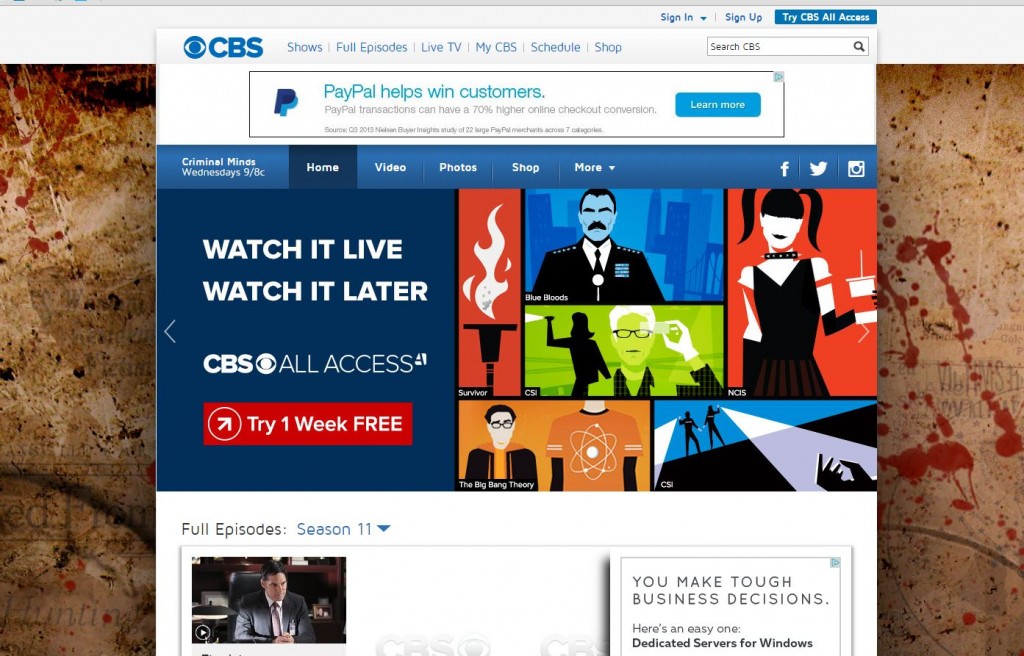 You can also use the official CBS streaming app to catch up on Criminal Minds any time. Here you'll still have to watch commercials as well but it might be easier on your phone to navigate as opposed to the mobile website. Either way, this is the most free, easiest solution to streaming Criminal Minds online.
Is there a Criminal Minds Live Stream?
Yes. CBS does have an official Live Stream but it will cost you a few bucks a month to enjoy Criminal Minds that way.  It may be worth it to you if you can't stand waiting for the episode to hit the website the following morning, or if you watch a lot of CBS shows on the go.
Download Full Episodes of Criminal Minds Online
You can also download entire seasons of Criminal Minds online in HD quality at your favorite online retailer like Amazon or iTunes. This way you'll be able to keep all of your favorite shows in one place and won't have to worry about who buys the streaming rights in 2019. They'll be yours forever and always and you won't even need an internet connection to watch Criminal Minds on a whim.  The true fan would use this option.