WATCH: Hard Knocks 2016 Episode One Online Free
|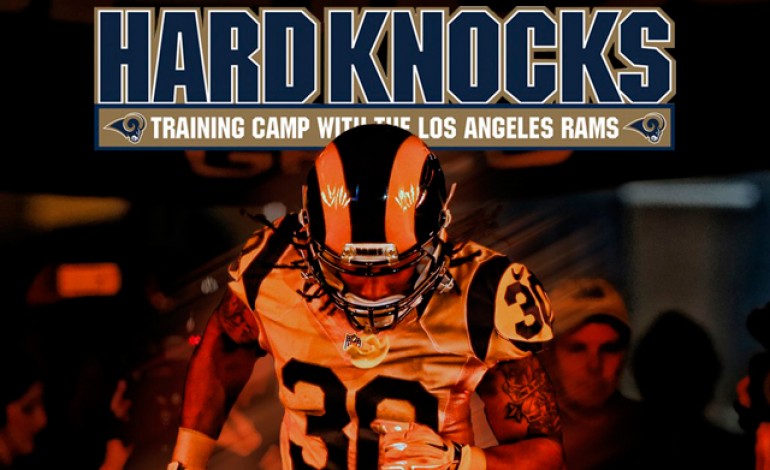 Great news, 'Hard Knocks' fans. The Rams website has just put the first episode of the hit HBO series up for free, meaning anyone in the US can stream the show without an HBO subscription.
Check out the first episode here on therams.com.
It's nice to see the NFL taking a more liberal stance on streaming media, and of course with HBO playing nicely with the show, it probably means they'll net a few more subscribers who want to follow along with the whole season. Win-win.
There are rumors currently circulating that the NFL wants to go digital in 2022, when their current television contract ends, and so continually testing what methods work best for streaming seems to be part of their looking-forward strategy. No doubt, as audiences continue to grow online, so will the advertising dollars, and the NFL doesn't want to be caught behind the times when that comes on full force.
This season features the spooky Rams in pre-season form as they get ready for their first year in Los Angeles in the last two decades. The first episode is great, just as we've come to expect from 'Hard Knocks.'
For fans of the Arizona Cardinals, never fear, you can also watch the first episode of hit Amazon series 'All or Nothing' completely free online as well. Check out the first episode here (or watch the entire series with an Amazon Prime free trial).
Last year's Texans 'Hard Knocks' might be hard to beat as Bill O'Brien was so entertaining, but this year has already been fun with Jeff Fisher being, well… Jeff Fisher.