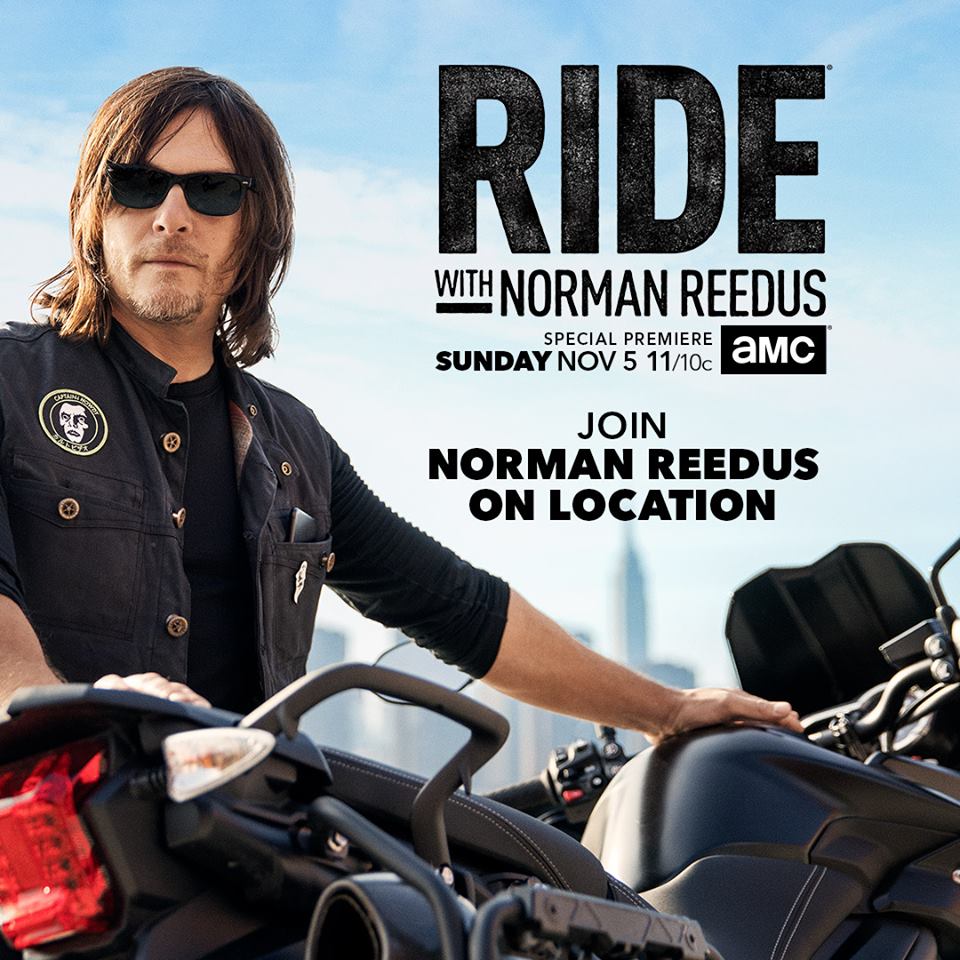 Ride with Norman Reedus is an American travel show featuring Norman Reedus of The Walking Dead fame on AMC. The series follows Norman Reedus an apparent motorcycle fan and actor as he travels across the United States. Also featured are famous guests who explore both the exotic locale and the history of the motorcycle he's riding. What this show isn't, is a Top Gear type review program. Though there is perhaps a bit of performance testing. The show has been doing pretty well and has been renewed for a third season which just attests to America's obsession with motorcycles.
If travel and automotive combos are something you like or are a Norman Reedus fan, then this show is a must watch. Below we look at how you can live stream Ride with Norman Reedus online.
Watch Ride with Norman Reedus Online Using the Official AMC App or Website
One way to live stream Ride with Norman Reedus for free is via the official AMC app and website. The app is available for mainly Android and iOS devices. Using the app subscribers to the channel can log-in and watch present and past episodes of Ride. That said if you are not a subscriber then the app and website are pointless. Though you can always use a cord-cutting service like the ones, we mention below.
Live Stream Ride with Norman Reedus with AT&T TV NOW
AT&T TV NOW is a cord-cutting service which streams AMC amongst many other channels like Syfy, TNT, Fox, etc. Naturally being able to stream AMC live means that you'll be able to watch Ride too. Also, thanks to a long list of compatible apps for Android, iOS, Xbox One, and other devices you can stream on the go. The service starts at just $35 a month, and you have the option of upgrading to more channels, though the first week is free for anyone who clicks below to give it a shot.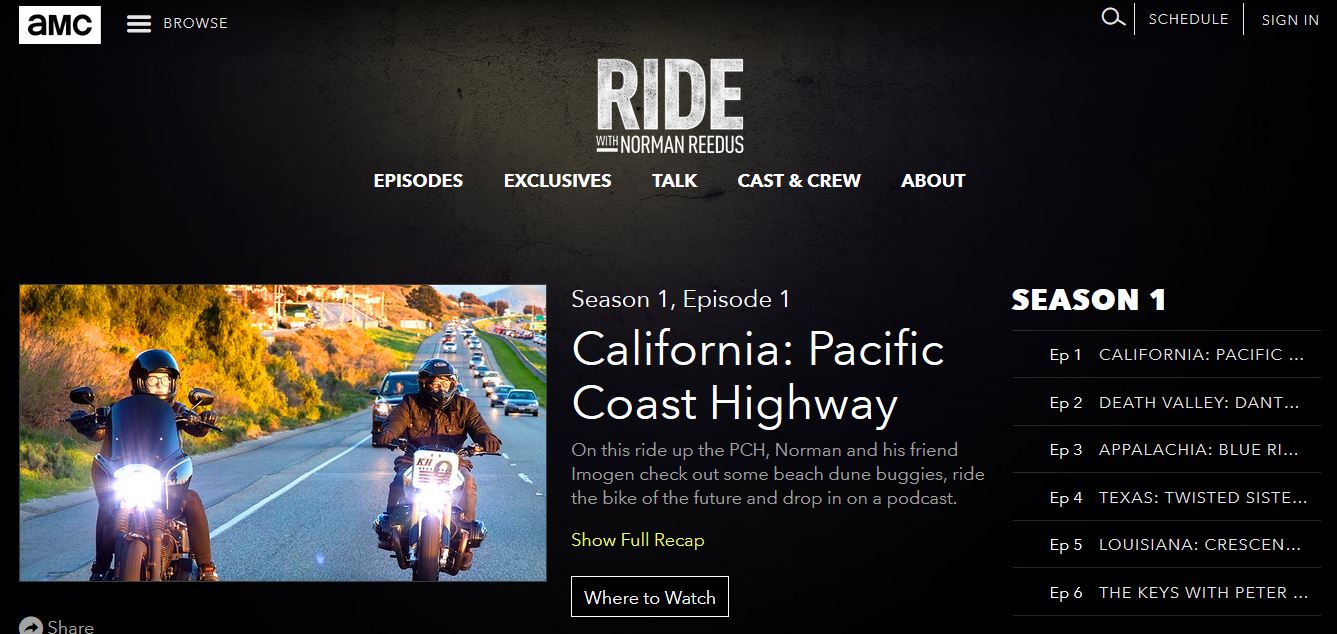 Live Stream Ride Online with Sling TV
Sling TV is another cheaper cord-cutting service starting at just $20 a month. However, since it streams AMC, it is possible to watch Ride with Norman Reedus live. Plus, you can stream on the go thanks to the service's apps for just about every smart device you may own. The only thing perhaps is to make sure that your internet is up to snuff for live streaming. You can check out the service for free by clicking below.
Streaming Ride on Netflix, Hulu, and Amazon
Netflix has an AMC problem and its been this way for a while so obviously Ride with Norman Reedus is not available. We know it's very disappointing for Netflix subscribers who are fans of the show.
Hulu too has a problem with AMC, and so here also you won't be able to stream Ride. We have no idea when this will change.
Amazon Prime has all the episodes and seasons of Ride available for download. However, a single episode will cost you $2.99.
Other Methods of Streaming Ride with Norman Reedus for Free
Ride with Norman Reedus is a copyrighted show and so you can't watch it legally for free. However, those that are streaming the show for free are infringing upon US copyright law. Plus, anyone who uses these services is also breaking the law. That's why we're not going to link to any of these websites and strongly advise that you stay away from them too unless you want to maybe spend a few years in prison.
Last Updated on by Exstreamist