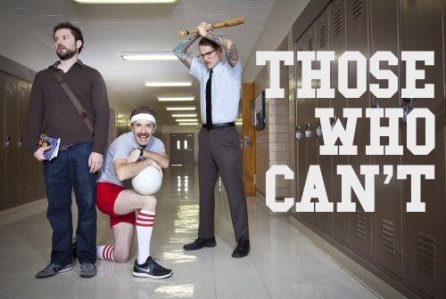 High School dominated the best years of your life. The people, the food, the day to day academic rigor– we all remember it fondly, right? Of course not, and you, as a student had it great compared to the teachers who had to put up with you and all of your friends. Those Who Can't is a show that aims to put TruTV on the map as a potential full length series creator. This show pokes fun at the teachers, students and all around lunacy that surrounds a High School in small town America.
TruTV has a couple of different ways to watch their programs online. They aren't as big or as advanced as some of the other players in this game but you'll probably be able to watch Those Who Can't online using one of the methods below.
Is 'Those Who Can't' on Netflix or Hulu?
TruTV is actually owned by Turner, the parent company of several major channels including HBO and CNN. But neither Netflix nor Hulu have made content deals with TruTV just yet because they are too new. Therefore, Those Who Can't won't be on Netflix or Hulu any time soon. If the show is a major hit check back soon because it might make it's way there.
Watch Those Who Can't on TruTV.com or the TruTV App
TruTV, believe it or not, has a very usable website for a channel of its size. Comparable to other large networks, you simply head over to the official site, choose the show you want to watch and start streaming Those Who Can't, in this case. The downside is that you'll have to log in with your cable credentials so that means you can't watch Those Who Can't for free without a cable subscription.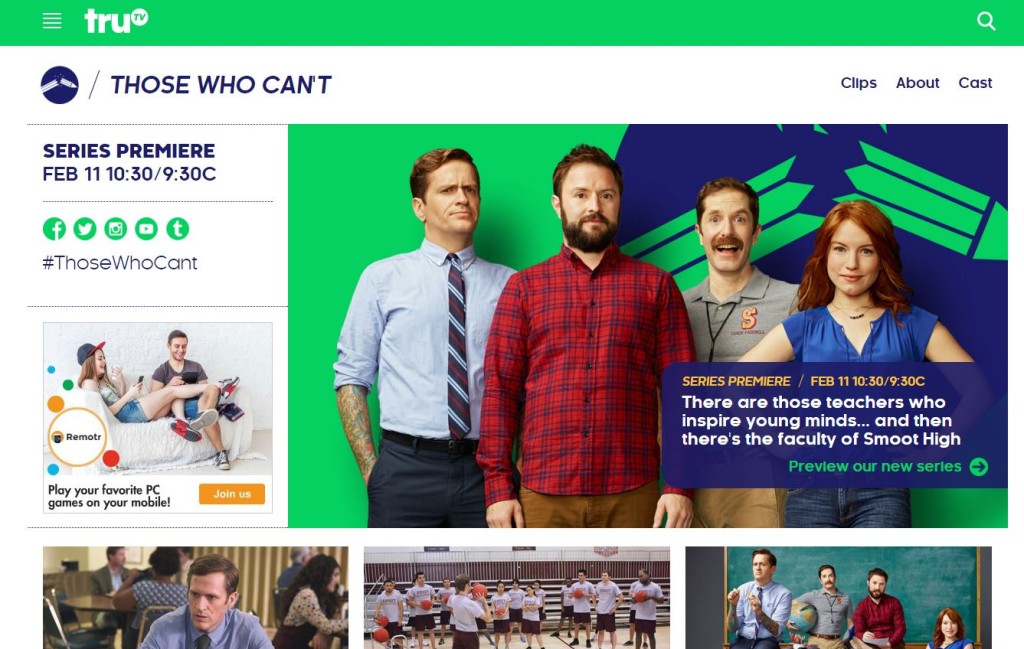 One cool feature is the ability to watch the network live streaming. So if you can't wait until the following day to stream Those Who Can't then just watch it live from their website.
The app is another story. Similar to the website it lets you stream their shows online including Those Who Can't but if the apple store reviews are any indication it's very buggy right now. Maybe just navigate to the website to watch Those Who Can't online if you can't get the app to work. It's basically the same thing.
Watch Full Episodes of Those Who Can't Online
If you'd rather skip all of the streaming websites or mobile apps for your Those Who Can't fix you can always wait until they appear on iTunes, Amazon or Google Play. Here you'll find episodes for two or three dollars each and you'll get to stream the show anywhere you want, any time with no commercials!
If you're a true fan this is probably the choice for you because you'll want to watch Those Who Can't online over and over but don't want to worry about streaming copyright infighting between companies.
https://www.youtube.com/watch?v=4EiTeVzY_W8
If you have another way to watch Those Who Can't online for free please leave us a comment so we can update this page.